10 Things to Help You Better Afford Assisted Living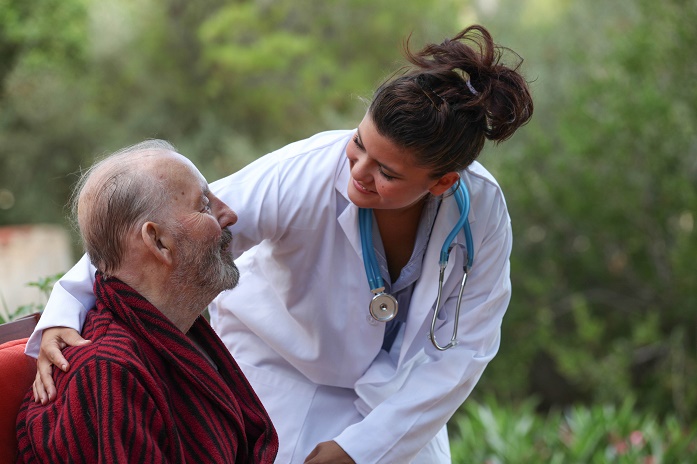 For family members who are looking for the perfect senior home for their loved one, it can be a challenging time both emotionally and mentally. Arranging senior living can be emotionally taxing and expensive, especially when an elder requires senior living with personal care, such as a residential care home, assisted living community, or memory care provider. Planning and budgeting for the ever-rising costs of senior care and the monthly assisted living rent can indeed get overwhelming.
Finding an affordable assisted living community that can adequately address the needs of their senior loved one may seem impossible for families with low income and are unable to shoulder all the costs for senior care out of pocket. But don't lose heart. With some research and planning, you will be able to find the best senior home for your loved one that will fit your budget. Here are a few tips on how you can better afford assisted living for your senior loved one.
Research and Plan Ahead
Take the time to evaluate senior care facilities carefully and exhaustively before you decide to move in. If there is a specific location which you feel is ideal for your loved one's needs, join the waiting list. Don't wait until the last minute so you don't end up choosing a facility that's at the high end of your budget.
Choose Carefully
Do your due diligence before you make your decision as to where your loved one will be staying so you don't have to move when the first one fails to meet your expectations or your loved one's needs. Visit all prospective locations several times and check their licensing, talk to the local long-term care ombudsman, and have a lawyer review your contract before you make any formal commitment. It is important that you make the right choice, because a hasty decision will only lead to another move which will entail additional costs on your end.
Inquire About Price Flexibility
The rates specified by senior housing facilities may not be set in stone. It does not hurt to ask if they have move-in incentives. You can also ask if they willing to negotiate the monthly price.
Consider Other Locations
Like other types of housing, the cost of senior living varies depending on their location. So if you cannot find an affordable home within your area, try other locations outside your zip code and be open to moving to one that can fit your budget.
Compare A La Carte with All-Inclusive Pricing
Examine the services being offered. Some senior residences offer "a la carte" menu, allowing you to choose some of their services and manage the others yourself. Family members or volunteer services may be able to help and fill in the gaps at no cost. Examine the overall costs. Sometimes it is more cost effective for families to choose an all-inclusive option, especially for those living in areas where the cost of living is higher.
Consider Long-Term Care Insurance
While private insurance, Medicare, or Medicaid may help families which are unable to pay for senior living expenses out of pocket, these institutions generally do not pay for all the costs. Consider long-term care insurance to address this gap.
Share a Room
There are different types of accommodation in senior living facilities. Check the costs for shared rooms and compare these with individual rooms or units. Choosing a shared space will be more affordable compared to a single room or apartment.
Inquire About Veterans' Benefits
If your senior loved one or their spouse has served in the armed forces, they may be eligible for benefits through the Department of Veteran Affairs. Inquire about these benefits which may offset the costs of their senior care.
Assess Different Care Types
Examine what type of care is most appropriate for your loved one. If you don't need the additional services in assisted living, independent living might better suit your budget without sacrificing your loved one's quality of senior living.
Get Personalized Advice
An expert's advice can greatly help you decide which senior home is best for your loved one, especially when there are several factors being considered such as room prices, community fees, and waiting list. A knowledgeable advisor will be able to assist you in determining which home is the best fit, given your priorities, budget, and needs.
By taking the time to assess all your senior living options and examining which ones can sufficiently take care of your love one's specific needs without requiring you to go beyond your budget, you will be able to find the perfect home where your loved one can appreciate his golden years. A little patience and determination is all it takes.