6 Things You Can Do on Seniors Day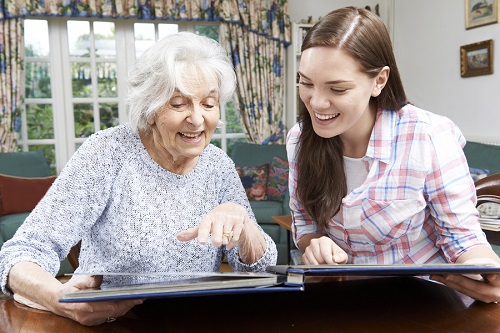 October 1 is National Seniors Day in Canada and is also the United Nation's International Day of Older Persons, when the contributions of seniors to families and the society are recognized and issues affecting them are examined. Their experience, expertise, and dedication are just a few reasons why seniors deserve to be recognized for their personal achievements and contributions.
The elderly population not just of Canada but of the entire world is growing at an unprecedented rate. Based on the National Institute on Aging, there are 617 million people all over the world who are aged 65 and over, which is 8.5% of the world's total population. And by 2025, this number is estimated to grow to over one billion.
Here are a few suggestions on how you can make this special day count:
Spend Time with Your Senior Loved Ones
Life can be very busy, especially if you have a demanding job or if you have a family and young children. And while we would always want to think that our elderly parents or loved ones understand us whenever we could not visit them often, it is very important for them to be remembered and visited on certain special occasions, and Seniors Day is one of them.
So, no matter how busy you are, try to take note of Seniors Day, along with their birthday, Mother's Day or Father's Day, Thanksgiving, and Christmas and try your best to be with them and make these days memorable for them. Whether it be an intimate afternoon bonding moment with some tea, biscuits, and a few family photos to reminisce with or a fun day out on the town, your time spent with your senior loved ones is something that will benefit both of you.
Take Your Senior Out Shopping!
One of the perks of being a senior citizen is the discounts given to Canadian seniors by several business establishments. On Seniors Day, take advantage of these discounts and go out shopping with your senior! This is a perfect time to replenish their stock of snacks, buy a new cardigan, or refill their prescription medicines.
Trace Your Family Tree
If you have not yet traced your roots, this is a good day to talk to your senior family member and ask about your family history and learn more about your ancestors. This is a great activity not just to discover about your family's past but also to learn more about yourself.
You can start by interviewing your senior loved one about their memories, so you can have a better understanding of how their life was like. Ask them to share their stories about their parents and grandparents. Then go through old photos and use these to create a memory book which you can pass down your children and the succeeding generations.
Visit a Local Nursing Home
It is a sad fact that there are seniors who no longer have contact with their family members. There are a lot of elderly individuals who are sent to nursing and retirement homes and never receive a visit or phone call from their families or relatives.
Another way to make this special day count would be to visit a local nursing home, bring some home-baked goodies, share a few hours with these seniors, and make them feel appreciated. Being able to talk to someone, share a few laughs, talk about their past, and feel that they are not alone in this stage of their life can have a great positive effect on their health.
Volunteer for Projects and Activities for the Elderly
There are a lot of various activities and projects you can join in your community to reach out to seniors. For one, you can be a senior companion in your neighborhood and go on weekly visits to check up on them. There are also several programs you can be a part of to help seniors by running errands for them, such as buying groceries for them or picking up their medication. You can also check with libraries and community centers which host events for senior citizens and offer your help in organizing their next activity.
Host a Party for Seniors
Seniors Day is a special occasion and what better way to celebrate this day than with a part to honor your senior loved one! Hosting a party in their honor is a thoughtful way of showing your senior loved one how much you appreciate and value them. Also, this is a great way to raise their self esteem and keep them from feeling depressed or alone.
Invite your family and friends, prepare their favorite meals, bake them a cake (because a party without a cake is not a party at all), and play their favorite music. Get a projector to showcase a slide of old photos from their childhood, their milestones, and other special moments with people they love.
No matter how you decide to celebrate Seniors Day, make sure to enjoy it, too! It will make them feel much happier to see you having fun with them, enjoying the moment with them. And don't forget to take photos of this day and send them a framed picture soon after the event. That will certainly bring a smile to their faces!