Advantages of Renting for Seniors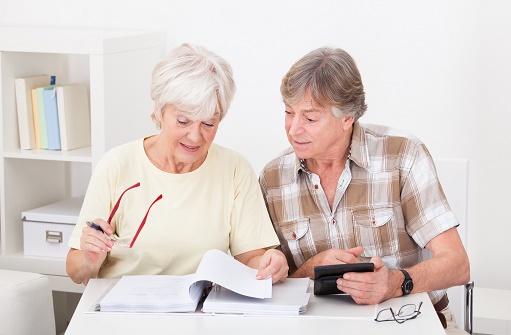 Frank Wiebe and Janice Sutton were both 78 years old when they sold their home in July of 2013. Their home for 25 years was nestled in a 92-acre property located in a hamlet on the western outskirts of Kingston. Instead of buying a new house that was smaller and easier to maintain, the couple decided to rent.
The popularity of renting versus buying a new house among older seniors makes perfect sense to me. Downsizing allows seniors to either spend the proceeds of their sale on a smaller home or live in relative luxury for just a few thousand dollars a month, and it seems to be more practical to unlock the capital and rent a condominium unit or a smaller house, especially if they have a pension to take care of their rent.
Downsizing Among Seniors
Downsizing seems to be a growing trend for seniors as they age, which is apparent in this graph taken from the recent Canadian Housing Observer 2014: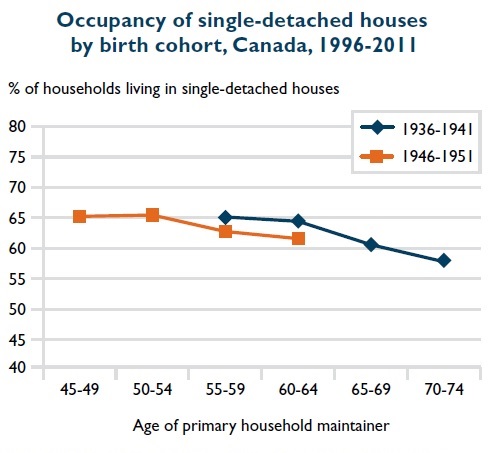 In this graph, you can see that while baby boomers, those who were born between the years 1946 to 1964, show less preference in owning homes compared to their counterparts from an earlier generation, seniors who are 65 and older are drawn to let go of the houses they own.
In an earlier report by Statistics Canada in its 2006 Census of Population, senior Canadians between the age of 55 and 64 are shown to have the highest rates of homeownership among all age groups. Approximately 78% of households whose primary household maintainer is 55 to 64 years old own the home in which they reside.

However, in the same table, you can see that the same trend is evident. Older Canadians who are 65 years old and above show an increasing preference to renting, either in retirement homes or other tenure options. From 24%, the percentage of seniors renting grew to 32% once they reach 75 years old.
Benefits of Renting for Seniors
Home equity. After you have sold your home and start renting, your home equity can be added to your nest egg, which can greatly improve your retirement finances. You now have capital which you can use to produce income. According to Neal Van Zutphen, a certified financial planner and president of Intrinsic Wealth Counsel, renting costs less than owning a home as there are no maintenance costs and property taxes, and sometimes utilities are included in your rent.
Lower cost of living. Chances are, the home you have sold is located in an expensive area that was near the office you once worked or was in a good school district. Choosing to rent allows you to move to another location where cost of living is not as high.
Practically zero home maintenance expenses. It is usually the landlord's responsibility to maintain the property. Renting frees you from the costs of maintenance and repair of most appliances, maintaining the lawn and the exterior of the building, as well as snow removal.
Designated contact for repairs. Whenever something breaks, all you need to do is call the landlord or administration office and request for help. There is added convenience of no longer having to search for a plumber or electrician and haggling for a lower rate.
Access to amenities. Renting allows you to relocate to an area which is close to certain amenities, such as stores, parks, and other recreational spots. You can opt to live near public transportation you won't have to drive when you don't feel like it. If you love watching movies, you can choose to live in an apartment or retirement home near a theatre.
Relocate near family. Opting to rent enables you to move closer to your children and grandchildren. You can rent close to your family which will make it easier and less expensive to visit them or for them to visit you. This allows you to help each other with childcare and eldercare whenever needed.
Greater flexibility. Renting provides flexibility without a long-term commitment as opposed to buying a house, so if after a few months or a year you feel that you prefer a different location, it is much easier to move. This also works when you have more than one child. You can live near one child for about a year then move to the other child's location next. This way, you are able to spend more time with them.
As individuals age and their children begin to have their families and move out to have their own homes, seniors will no longer need as much space and will find it more convenient and practical to move into a smaller abode. While downsizing may also result to buying a smaller home, learning these benefits from renting makes me an advocate of the latter option.