Aging is Beautiful: How Older Women are Changing Fashion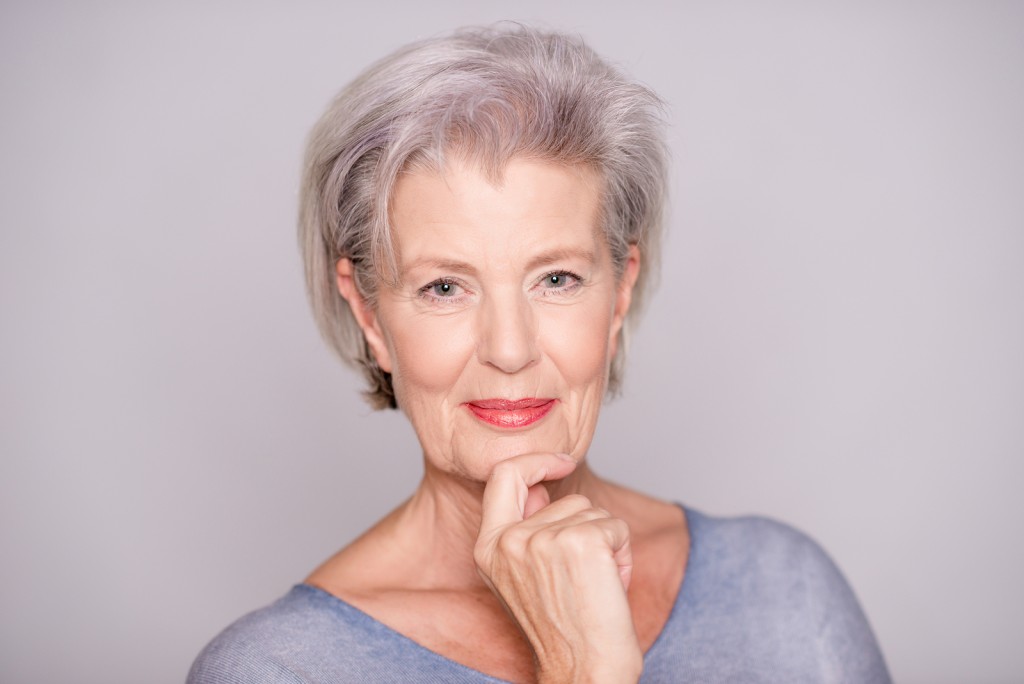 In the last couple of years, big fashion designers and cosmetics companies are choosing older women to star in their campaigns. With the stereotypical model being in her mid-twenties, this shift proves that the fashion world is starting to embrace aging and the beauty that comes with it.
At 94, New Yorker Iris Apfel is busier than ever. Kate Spade, Alexis Bittar and most recently Blue Illusion, have chosen her to star in their campaigns. Iris is known for her amazing style, her bright red lipstick, her bigger than life personality and her chunky accessories and glasses. Aging is definitely not slowing her down!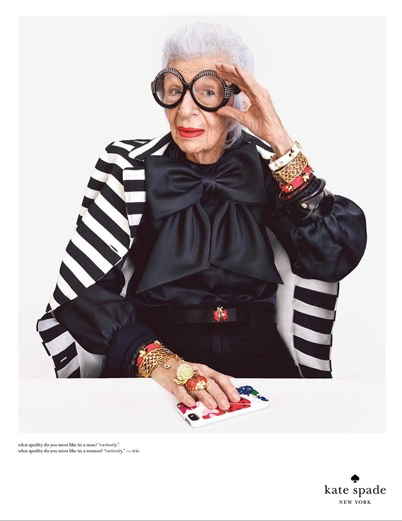 In 2015, French fashion house Céline chose 80 year-old American author Joan Didion to star in their Spring campaign, and luxury label Yves Saint Laurent named 71 year-old Canadian musician Joni Mitchel the new face of their brand. This year, 79 year-old British actress Vanessa Redgrave stars in Gucci's Resort 2017 campaign, proving that age is just a number as the campaign took a multigenerational approach.
Unlike typical fashion advertising, not only models are being featured. Legendary actresses, musicians and writers over 60 are in demand as they appeal to consumers awakening positive aging emotions, memories and nostalgia.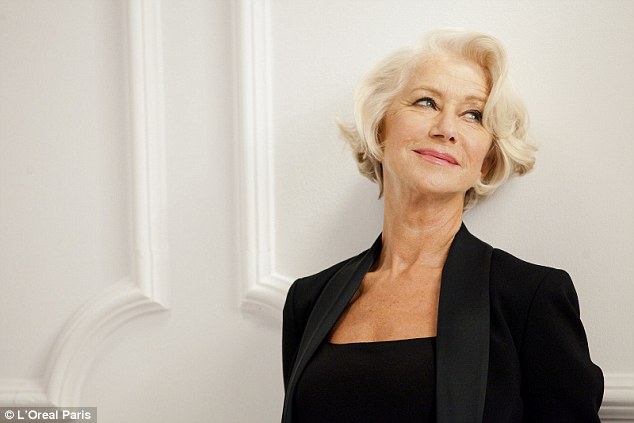 Big cosmetics companies are also choosing beautiful older actresses star in their campaigns. L'Oréal has 70 year-old Susan Sarandon and 71 year-old Helen Mirren as part of its 35 international and diverse Brand Ambassadors. Both Susan and Helen help promote the brand and embody L'Oréal's motto "Because you're worth it".
Some fashion houses and cosmetics companies prefer to cast real older women aiming for diversity while promoting natural aging. In 2015, Dolce & Gabbana chose three beautiful Italian grandmas for their Spring/Summer ads and they were a hit! Hopefully, we will see this positive advertising trend growing in the next couple of years.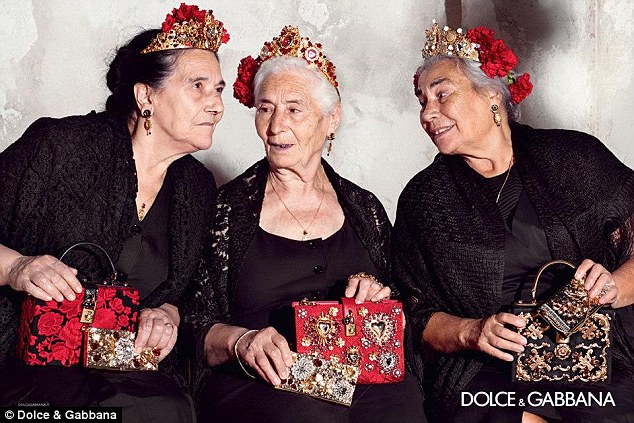 Audrey Hepburn once said that the beauty of a woman grows with the passing years. Audrey's belief is becoming true now as more and more women are not afraid of aging. While they are comfortable in their own skin, they are also becoming role models for all women to be confident and strong regardless of their age.
Advertising is also slowly acknowledging that aging is fashionable. After all, the Wold Health Organization projects that the number of people over 60 is set to double by 2050 making them the fastest growing consumer group with the biggest buying power!