Book Recommendations for Valentine's Day on Elderly Love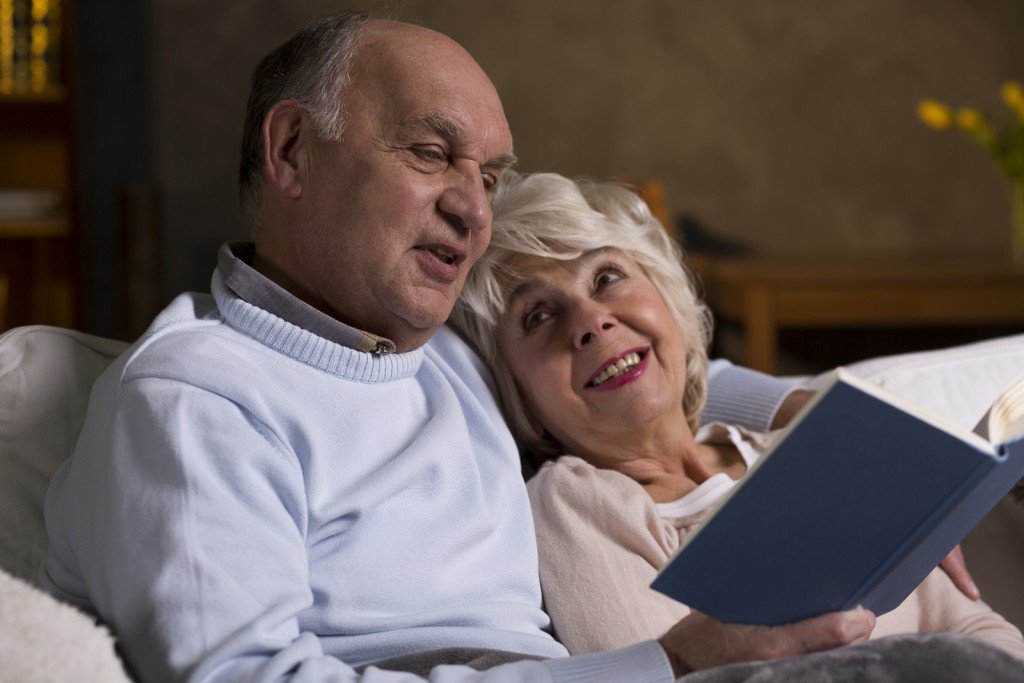 Happy Valentine's Day! Whether you are in a relationship, single, divorced or widowed, these ten reading recommendations for seniors are full of romance, dating tips and the best relationship advice. Enjoy!
1. Late Life Love: Romance and New Relationships in Later Years
This amazing book by Connie Goldman will make you believe in true love again! Connie interviewed twenty-two older couples and shares their romances and later in life relationships. A must read!
2. Naked at Our Age: Talking Out Loud About Senior Sex
Aging should not interfere with sensuality and sexuality. Joan Price gives some valuable information and advice for senior men and women (straight and gay). It encourages you to explore, continue and reclaim your sexuality!
3. Autumn Romance: Stories and Portraits of Love After 50
If you are interested in reading a sweet and heart touching book, then this one is for you! It contains twenty-nine stories of older couples that proves romance is ageless. It's a beautiful book that also includes black and white portraits. Truly inspiring!
4. How 50 Couples Found Love After 50
If you are single, divorced or widowed, we suggest you read this book. Tom Blake shares the stories of fifty couples who found love later in life. It's sincere and encouraging. A true manifest that it's never too late to find a new love or to love again.
5. All Night Long: How to Make Love to a Man Over 50
It is true that certain things change with age, but sexuality does not have to be one of them! More than a guide, this book is full of positive information. It contains exercises for both men and women to improve their libido and lovemaking in a supportive relationship.
6. Apples Should Be Red 
If you prefer reading a romance novel, then this one is for you! Apples Should Be Red is the story of two seniors, a woman in her late fifties and a man in his late sixties, that fall for each other under the most awkward circumstances. It is fun, delightful and a short read! We love it and hope to find more books with seniors as main characters.
7. Free Fall: A Late-in-Life Love Affair 
In her memoir, Rae Padilla Francoeur, shares her story of finding a new love at fifty-eight. Her writing is authentic, provocative and erotic. It might make you blush, but you will appreciate her passion and honesty.
8. Getting Naked Again: Dating, Romance, Sex, and Love When You've Been Divorced, Widowed, Dumped, or Distracted
Clinical psychologist and New York Times bestselling author Judith Sills, PhD, writes with humour, eloquence and wit. Even though the cover of her book and title might imply that it is only about intimacy, it discusses everything to do with getting back into the dating scene later in life.
9. The Winning Dating Formula For Women Over 50: 7 Steps To Attracting Quality Men 
Here is another perfect book for single, divorced and widowed women over fifty who would like to find love again. Lisa Copeland, a dating coach for women over fifty, gives you the tools, skills and confidence you need to start dating again.
10.  99 Things Women Wish They Knew Before Dating After 40, 50, & Yes, 60!
If you are looking for a fun, quick read, full of good dating advice, we recommend this book. It contains detailed explanations, dating suggestions and wonderful stories that will inspire you!
We hope you enjoy our ten book recommendations. You can find them online at Amazon, Chapters, Barnes & Noble, your favourite bookstore or your community library too.