Seniors and Preschoolers in Retirement Homes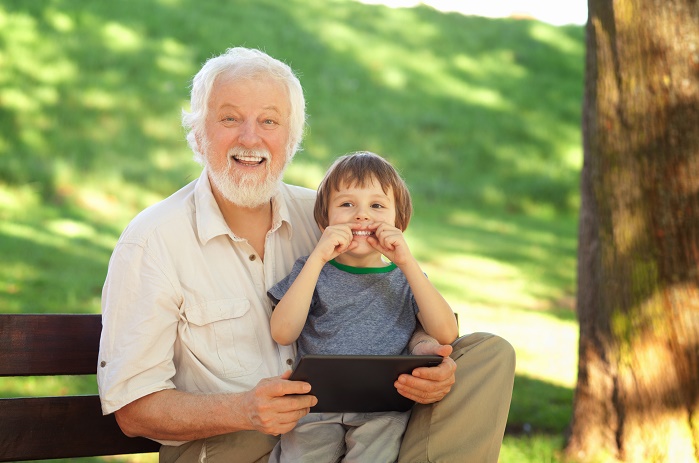 Fyodor Dostoevsky once wrote that "The soul is healed by being with children." This is particularly true for elderly individuals. Without the burden of parenting, the interactions among seniors and preschoolers in retirement homes bring about a lot of health benefits to seniors, helping to reduce their stress and happily live in the moment.
Integrating Kindergarten Classes in Senior Home
At Grace Living Center in Oklahoma, United States, there are two classrooms consisting of roughly 60 kindergarten and prekindergarten pupils and 170 seniors, where learning is integrated with real world ties. In this senior home, the elders are "grandmas" and "grandpas" to the children who attend the center, which benefits the young and the old alike. The older members of the class are a great help to the children in improving their reading skills and vocabulary, while the kids in turn bring joy and happiness to seniors.
The Intergenerational Learning Center, also known as 'The Mount', in Seattle is a fully integrated childcare and a senior care center where 125 children and 400 senior residents come together for storytelling, dancing, music, art, and lunchtime five days a week in a home-like setting. During these days, even elderly residents with dementia and Alzheimer's become engaged and lucid.
In Invermere, British Columbia, the Columbia Garden Village retirement home welcomes 18 kindergartners from Eileen Madson Primary School every Tuesday and Friday, where the children have their lessons and play time as they are surrounded by senior residents who help them with their reading, writing, and art projects.
Benefits for Seniors
Based on a report by Generations United, an advocacy group for intergenerational care, senior individuals who are enrolled in this type of program benefit from socialization opportunities and experience a greater sense of engagement within their communities. Seniors also develop better emotional and mental well-being, as well as improved physical health compared to seniors who are living in traditional senior homes. Let's take a look at each of these benefits:
Promotes Socialization
As people age, the chances of socializing gets less, which can make them feel lonely and even depressed. As very young children are very inquisitive and playful, it is easy for residents in senior homes to feel comfortable with them and this promotes engagement, keeps the seniors active, and prevents them from isolation.
Stimulates Learning
Younger individuals such as preschool students ask a lot of questions, which is a good way to encourage seniors to think and even research on the questions posed to them by children. As kids ask about practically anything, their inquisitiveness paves the way for senior home residents to learn as well.
Increases Emotional Support
As seniors participate in structured social activities such as intergenerational programs, they become more productive and they start to feel valued for their views and opinions. They also begin to establish new ties with these children, which can help in making them feel loved and cared for, something that seniors who seldom see their children and grandchildren will appreciate.
Improves Health
According to a study by Generations United, senior individuals who regularly participate in activities that involve children are said to burn 20% more calories per week, experience less falls, are less dependent on canes, and perform better on memory tests compared to their peers. In addition, seniors with dementia or other cognitive impairments are said to have experienced benefits as they interact with children.
With the numerous benefits that the presence of children bring to seniors in retirement communities, it is no doubt a great program to be implemented in senior homes.