Carebots in Japan Help Solve Caregiver Shortage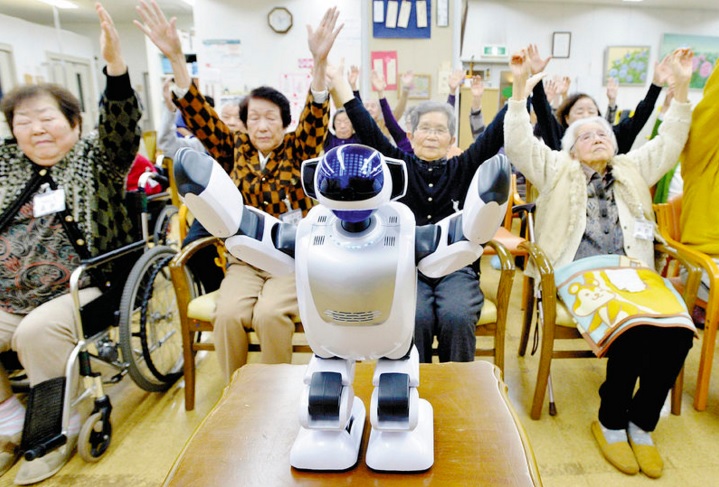 Photo credit: Koki Kataoka, Yomiuri Shimbun
Photo credit: Koki Kataoka, Yomiuri Shimbun
The world's aging population is seeing a rapid growth of seniors, leaving an insufficient number of caregivers. In 2010, there were an estimated 524 million seniors 65 years old and above which consisted 8 percent of the world's population. And by 2050, the number of the senior population is estimated to triple to about 1.5 billion, which will be 16 percent of the world's population. So, how do we care for these elderly people? Japan provides solutions through carebots – care robots specifically designed to assist elderly people.
One-third of the Japanese government's budget is allocated to developing these carebots. Japan has been experiencing a shortage of nursing-care workers because of its rapidly aging population. In 2015, seniors aged 65 and above comprised 20% of Japan's population. Japan's Health, Labour and Welfare Ministry estimated that 2.53 million caregivers will be needed in 2025. This number is 800,000 more than the required number of caregivers back in 2013.
Meet Palro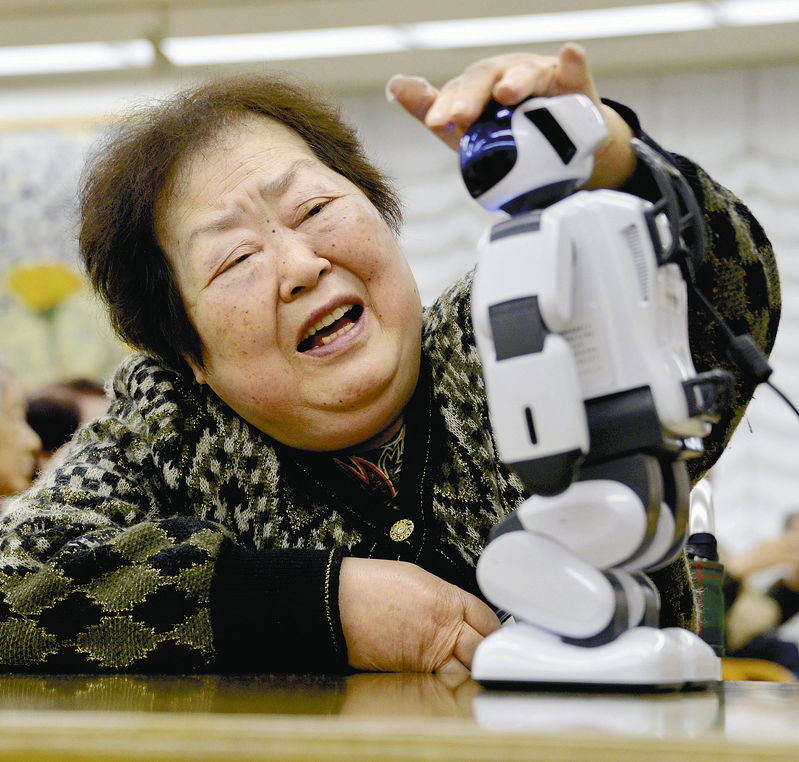 Palro is a communication robot developed by Fujisoft Inc. Every morning, this 40-centimeter-tall robot leads a 20-minute exercise session for about 30 seniors at the hall of Do Life Shinagawa, a daycare nursing facility located in Shinagawa Ward, Tokyo. Using artificial intelligence, Palro is able to engage in conversations, exercise, dance, and memorize the names and faces of more than 100 people. Miyoko Sakai, a 73-year-old visitor to the facility is very pleased with this robot, saying, "Palro remembers my name and talks to me. So I look forward to coming to the facility every day. It's just like my grandchild."
Robear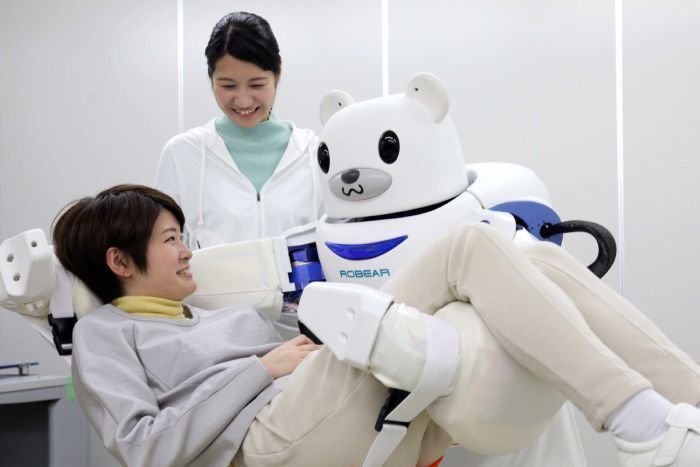 Made by Sumitomo Riko, this cute bear-looking nursing care robot named Robear can lift an individual from a bed into a wheelchair and give assistance to an elderly who needs help in standing up. Robear only weighs 140kg, lighter than its 230kg predecessor from 2011. Robear can perform a number of features "in a gentle way". For instance, this robot is equipped with actuator units that have a very low gear ratio, so there are softer movements at the robotic joints. Also its tactile sensors are made of rubber so the seniors can be lifted safely.
Pepper – The Robot with a Heart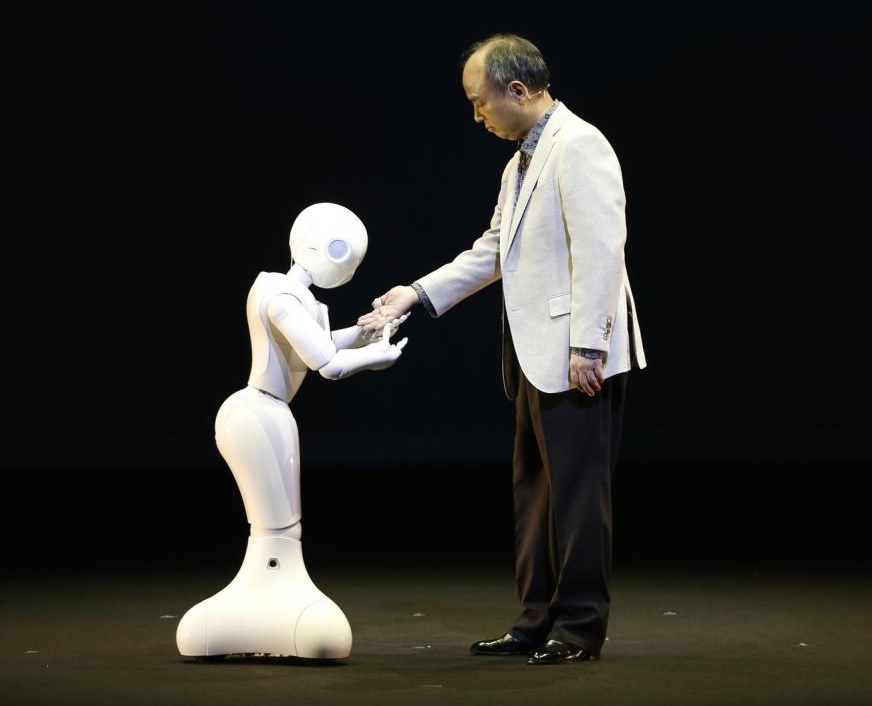 From Japan's technology giant, SoftBank, comes Pepper, a robot which they claim has the ability to understand human emotions using an "emotional engine" and cloud-based artificial intelligence or AI. Pepper is said to be able to learn from human interactions, each experience helping to teach a cloud-based AI that is shared by all units. Pepper is about one meter in height and has a tablet computer installed in its chest. This robot is capable of performing a range of roles, from caring the elderly to baby-sitting. It has fully functional arms and hands, and moves on wheels hidden under a curved plastic skirt.
Robot Assist Walker RT. 1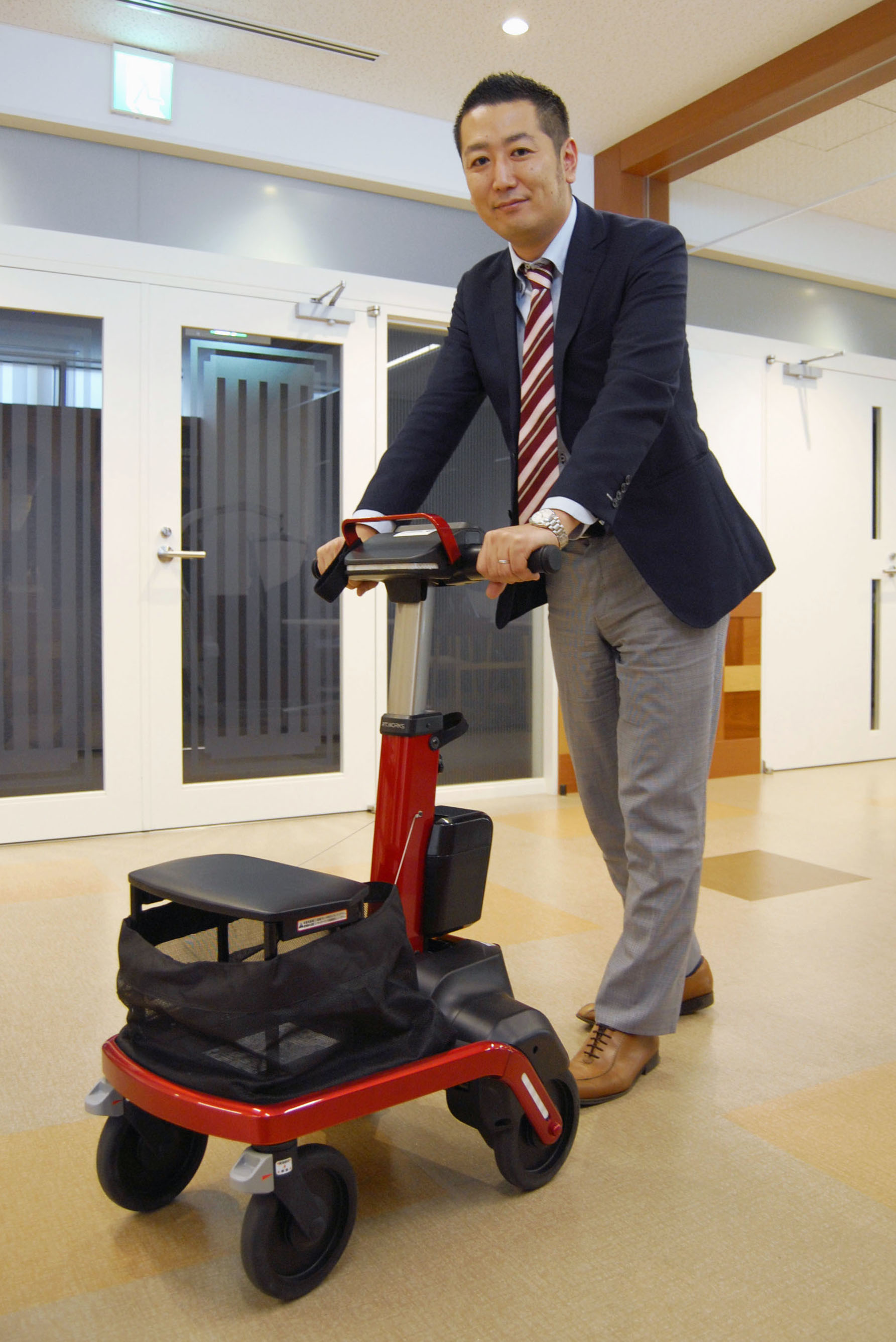 Osaka-based RT. Works Co. developed an autonomous walking-assist electric cart designed to help seniors walk outdoors independently. This robot has sensors which determine how well the user is walking. It also helps them walk uphill and will automatically slow down or brake when they walk downhill. The robot is also equipped with GPS and wireless internet connectivity, allowing the user's family to monitor them remotely. In case of an emergency, such as a fall, the robot will send a message to a designated email address.
Neos+Care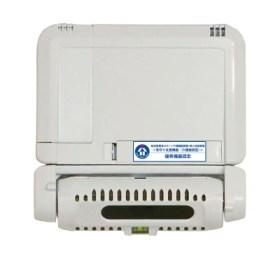 Neos+Care is a robotics-based monitoring system designed by NK Works Co., a subsidiary of Noritsu Koki Co., to prevent seniors from falling from their bed. An infrared sensor system inside a camera installed in the senior's room is able to detect when the senior is about to fall out of bed, notifying the caregiver through a mobile phone. Orix Living Corp., a Tokyo-based operator of senior homes and joint developer of this monitoring system, has already installed these in their 13 facilities.
Swing Lift CoCoRo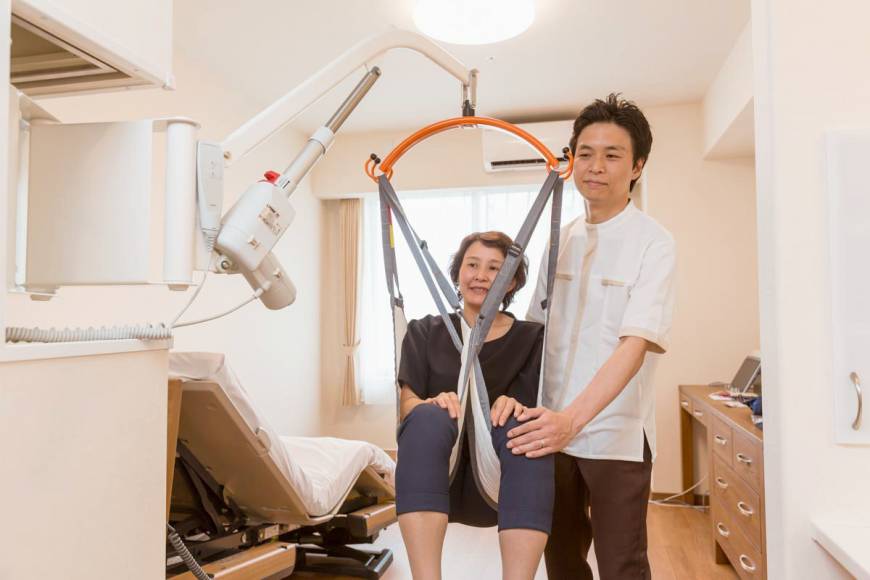 Orix Living Corp., together with Moritoh Co., a maker of nursing care equipment, also developed Swing Lift CoCoRo, a lift that has an arm that can make a 360-degree turn, enabling it to carry a senior from their bed to their bathroom. Its arm can be folded inside a wall when it is not being used. Since 80 percent of care workers suffer from back pain, this lift is helps in lessening the physical strain on them.
It is comforting to know that despite the inevitable shortage of caregivers in the coming years, robots are being invented to help address this issue. It does look like the future of caregiving lies in robots and we have advanced technology to thank for this.