Celebrate National Seniors Day in Canada on October 1, 2015!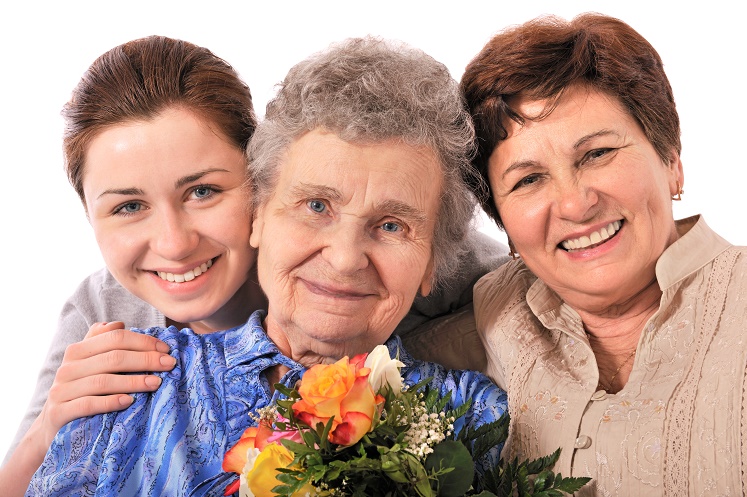 National Seniors Day is just around the corner and we would like to encourage everyone to celebrate seniors within your families and your neighborhood. Let us take the time to celebrate our seniors on their special day and show our appreciation for everything they do for us and our community. In our own unique way, we can celebrate the seniors in our lives.
Each of us has at least one senior who has made an impact in our lives. They could be our grandparents, neighbours, mentors, community leaders, volunteers, or loved ones – individuals who have touched our hearts and become our role models.
Seniors all throughout Canada who are committed to remaining informed, active, and engaged are the best examples of what it means to age well. Their contributions to our society provide benefit for us all. Let us take pride of the seniors in our community and value what they have done for us. They deserve our appreciation.
Seniors Day 2015: Sustainability and Age Inclusiveness in the Urban Environment
Aside from celebrating Seniors Day in Canada on October 1st, this day is also being celebrated worldwide. It was on December 14, 1990 when the United Nations General Assembly designated October 1st as the International Day of Older Persons. This year, the theme of the 2015 commemoration is Sustainability and Age Inclusiveness in the Urban Environment.
The 2015 celebration of the 25th anniversary of International Day of Older Persons (IDOP), will focus not only on the impact of the new urban environment on senior individuals, but also the impact of seniors on the new urban environment. The 2015 IDOP emphasizes on an age inclusive agenda that promotes equity, welfare, and shared prosperity for all to achieve a sustainable urban environment.
As more and more people are moving to cities, 6 out of every 10 people in the world are expected to live in urban areas by the year 2030. Alongside the phenomenon of urbanization, the number of people aged 60 and above is also increasing in urban areas of developing countries. With these events, the number of seniors living in cities are expected to grow to over 900 million by the year 2050, comprising a quarter of the total urban population in developing countries. Ideally, well-planned cities will be able to provide seniors with opportunities in education, employment, and housing, as age-friendly features in public facilities are created for our senior citizens.
Canadian Senior Population
In Canada, the growth of the senior population is expected to accelerate between 2010 and 2031, the period when all baby boomers will be reaching 65. While population aging is seen to continue after 2031, this will be at a slower pace. In 2011, the number of senior Canadians reached 4,945,055. At present, 1 in 7 Canadians is aged 65 or over. By 2036, nearly 1 in 4 Canadians will be a senior.
Life expectancy of Canadians are now longer, but for most, the ability to perform key health functions declines as they age. In 2011, Canadian seniors lived an average of 81.7 years, a significant increase of almost 25 years since 1921. Centenarians, seniors aged 100 and above, were estimated at 5,825 in 2011. Based on population projections, centenarians could reach 20,300 in 2036 and will continue to grow in succeeding years, reaching more than 62,000 by 2063.
Celebrating National Seniors Day in Canada
There are so many ways individuals, families, schools, community groups, and employers can celebrate National Seniors Day and honor our elders. From a simple greeting card to hosting an event, you can express your gratitude to seniors who have made a significant impact in your life, or in the lives of people within your group or community. You may get ideas from the National Seniors Day page on the Canada government website, or see updates on their Facebook page, Seniors in Canada.
Let us all celebrate the contributions of our beloved seniors on October 1. Happy Seniors Day!