Checklist for Seniors Moving into an Assisted Living Home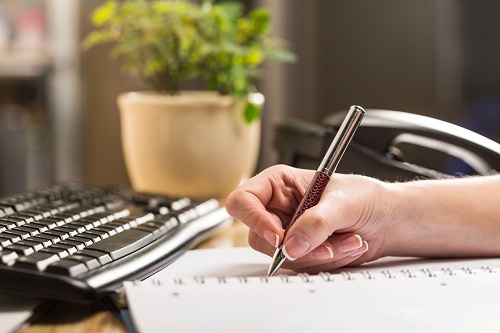 After you, your senior loved one, and the rest of the family have decided that your elderly mother or father will be moving into an assisted living facility, one of the few things you will have to do next is to plan what to bring into their new home. While it might sound easy to pack for this move, it might be a bit more challenging than you think.
With the limited space in the assisted living home and the many memorabilia that your senior loved one might want to bring, it will be good to create a checklist to make sure that you pack all the necessary items along with the ones that will help your senior adjust and be comfortable in their new space.
Before you begin listing items to be packed and bought, it will be a good idea to call the facility and check their recommended packing list as well as a list of things that are prohibited. This is one of the most important questions to ask before moving to assisted living.
You will also need to get the exact space measurements of the room that your elderly loved one will be occupying so you can gauge if the furniture and other belongings your senior would like to bring will all fit in their room. Ask the staff what items are already provided for the residents, so you will not have to bring items that are already there.
What should I bring to assisted living?
Here is a simple guide as to what items your elderly parent or grandparent will need when preparing to move into a senior home:
Interior Décor
It is highly likely that your senior's new living space will not be furnished, so you will need to pack some basic furniture. Remember to take the room size into account and only include furniture that will fit into their room. It is ideal to bring in furniture that can double as storage space so that they can have a place to keep their memorabilia and other keepsakes.
Framed photos of special occasions with the family, a few treasured artwork pieces, and wall and tabletop clocks would be nice to have in their new home. Remember to call the facility first and ask if they allow to nail holes in the walls. In case they don't, only bring items that will fit on bookshelves and end tables.
Curtains have the ability to transform a room into a cozy haven. Ask your loved one which of their curtains they would like to take with them and suggest which items will go well with the curtains that they chose so everything blends well in their room.
Clothes and Linens
Pack a variety of clothing for all the seasons and also for different occasions. Some assisted senior living communities host semi-formal and formal activities for their residents and guests, so it is best to also pack some formal outfits for these events.
Pack the number of towels and linens needed based on how frequent the laundry services are so your senior always has a fresh, clean set. Get this information from the assisted living facility as laundry services may differ from one facility to another. Some offer laundry services weekly, while others are bi-weekly or monthly.
Personal Items
The most important among personal items would be their medication. Check with your assisted living facility if they offer medication management services. If they do, provide them with all prescriptions so they can monitor your senior's medication.
Other personal items that also need to be packed are glasses, dentures, hearing aids, walking cane, and walkers. Check if the facility provides maintenance and care services on personal items, such as hearing aid batteries.
Snacks and Drinks
Most assisted living communities serve their senior residents three well-balanced meals, but your senior loved one may not have access to other food items such as snacks and drinks.
Depending on how often you plan to visit your elderly family member, stock up a sufficient amount of their favorite snacks and beverages so they have what they need in-between visits. Take into consideration the size of their space when buying these.
Checklist for moving into assisted living
For your convenience, we have prepared a simple checklist of things you will be packing for your senior loved one who is moving into an assisted living residence. The signs of parents need to move to assisted living also help decide what should you pack. You can print this out and check the items as you pack them:
Furniture
Bed
Nightstand
Drawers
Shelves
Small sofa
Chairs with arms
Rocker
Small table/s with storage
Small kitchen table or drop-leaf table
Dresser
Decorations
Framed photos and/or paintings
Curtains
Lamps and lightbulbs
Clock
Vase
Housewares
Microwave
Mini refrigerator
Dishes and glasses for everyday use
Pots and pans
Coffeemaker
Hot pot
Mixer
Serving dish
Hangers
Trash can/s
Personal items
Clothes
Shoes
Non-skid slippers
Basic toiletries
Medications
Small file or storage for medical, legal, and financial documents
Albums or scrapbooks
Special heirloom or memento
Small safe
Linens
Beddings
Bath towels
Throw
Entertainment
Television
Music system – CD player, iPod, or radio
Desktop, laptop, or tablet
Tool kit
Hobby supplies
Cleaning supplies
Dish soap
Dishtowels
Surface wipes
Window cleaner
Bathroom cleaner
Laundry basket
Laundry detergent
Dusting cloths
It is very important to keep in mind that preparing these things to be brought into your senior loved one's assisted living home is not a mere transfer of belongings from one place to another. Creating this checklist is very important when preparing for senior living.
In bringing things that they need and that matter to them, you are helping them become comfortable in their new home and lessen any stress or loneliness that they may feel.