Choose an Assisted Home with These Practical Tips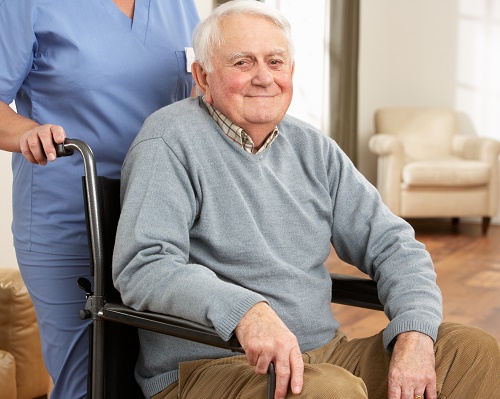 Choosing an assisted living home can be quite overwhelming, with so many options available. Each one is likely to offer something wonderful, so it all boils down to finding the best fit for you or your senior.
And while price is an important factor, it is not the only thing you would need to consider. It is also vital that you decide your priorities and ask yourself or your senior what level of care you need at present and may need as you age.
Here are a few tips on choosing the best assisted living home for you or your senior:
Do Some Research
The first thing you will need to do is research on assisted living facilities located within your area. Thanks to the internet, it is now very easy to do an online search on senior homes by location and get a lot of information about the facilities, such as their services, rates, photos, and even customer reviews. It will also be helpful to ask friends and relatives close to you for their recommendations.
Go for a Surprise Visit
Once you have a list of facilities you are considering for yourself or your senior, the next thing to do is give them a call and ask them if you can visit unannounced. If this is possible, go there on a surprise visit and get acquainted with their staff and other residents. This is a good opportunity for you to get a feel of the environment.
If the assisted living facility requires you to schedule a tour, then this would be alright. During your visit, pay attention to how the staff engages with the residents. You might also want to check the cleanliness of the various areas of the facility, and the size and structure of the rooms. Try to envision yourself living in each of these facilities and ask yourself where you will feel most comfortable and at home.
Have a List of Questions
Another thing you would want to do during your visit to the assisted living facilities you are interested in is ask the staff questions that will help you get a better idea of what their facility is like. It is best to write down all the important questions before you go to the senior home so you don't forget anything.
One of the most important things to ask is if they are licensed to do business as an assisted care facility, then confirm this with the state health department. Also ask them what security they provide for their residents. It is also important to know if they have a doctor on-site and if your current medical provider may continue to monitor your care. If you have a pet, inquire if their policy allows pet visitation.
It would also be good to know the activities they have for their senior residents, so request for a copy of their activities schedule. Also inquire about the rehabilitation services they provide, such as physical, speech, and occupational therapies. If these are not available in the facility, ask them of they offer transportation to and from your specialists in the community.
Ask About Their Fees
Assisted living facilities differ in the rates they charge for varying levels of care. For instance, you might be paying higher if you take more pills a day than a resident who only takes three. Some homes might charge a one-time admission fee, while others charge on an annual basis, raising their rates every year. Be careful with senior homes that advertise a low flat rate; find out if they charge a la carte fees for social and recreational activities.
As you get a clearer picture of the assisted living facilities that you are considering for yourself or your senior, you are now in a position to make a more informed decision as to which one you or your senior loved one will be moving into. If, after having done these tips, you are still not one hundred percent decided on a senior home, you might want to consider assisted living facilities in other locations that will satisfy all the things you are looking for in a facility. Sometimes, a change of location can be good for you. Something to consider!