Dating Tips for Seniors in Retirement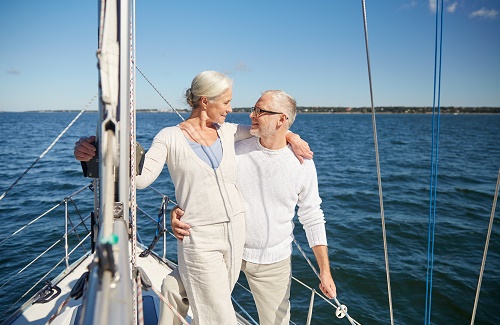 Dating during one's senior years is very different from when you were in your 20's. While it is true that age is just a number, dating in retirement becomes a bit more challenging because of the limitations that come with this particular stage of your life. This month of love, we will be giving you a few helpful dating tips to guide you and hopefully lead you to a genuine and lasting relationship.
Get Online
If you are one of those people who refuse to make friends with the internet, here is a very good reason for you to start getting online and learning the basics in Google search, emails, and social media. Online access gives you access to so much more than information. In fact, being online and engaging in social media can help you reconnect with old friends from your younger years. This is a great way for you to expand your social circle and who knows, maybe one from your past is meant to be your next significant other!
Get a New Hobby
Retirement gives you so much free time to enjoy doing the things you love. Now is your chance to join an organization or learn a new craft, which opens up a whole new set of friends for you. Get to meet other people within your area who have the same interests as you and create new friendships which can lead to a more intimate connection. Don't restrict yourself to just one activity, join as much as you can and find fulfillment in enriching yourself. Keep in mind that finding love starts by loving yourself.
Consider Online Dating
There are thousands of online dating sites in Canada that cater to a variety of preferences and intentions. There are free and paid online dating sites, and it would be good to do a quick research on the sites that interest you before you sign up, so you are sure that you are not just wasting your time or money and that your personal information is secure. Most sites will show feedback or reviews from members which would give you an idea of how effective the site is for finding potential relationship partners.
Prepare Ice Breakers
It always pays to be prepared. You might want to list down the things you would ask or say to your date and practice saying them in front of a mirror so you don't get lost when you are actually on your first date. You may want to compliment your date to help make him or her feel more comfortable, or ask how they are doing. Asking about their hobbies and interests also helps them to tell you more about themselves. You can also share a recent vacation trip and ask them about theirs.
Remember to Listen
While it might be tempting to try to impress your date by endlessly talking about your qualities and why he or she would have to go on another date with you, it doesn't really work that way. Let the conversation flow, speaking and listening and allowing yourself to learn more about your date. Listening is also a good way for you to know what to share next, so there is a good exchange of opinions and experiences.
Don't Talk About Your Ex
It is likely that you have had a previous relationship prior to being available to date. On your first date, however, it is best not to open up about your ex, unless your date asks about him or her. Ideally, you talk about your past relationships as you go on with yours. You let it unfold eventually, but the first date would be better off being about you and your date, getting to know more about each other.
Don't Focus on Your Kids
If you have children, you may want to mention how may kids you have and how old they are, but don't make them the focus of your conversation. Remember that you are on a date because you are looking to find someone whom you can build a new relationship with, so your first date should be about you and your date.
Have an Exit Plan
It is best to play safe and suggest a brief meet-up in a public place for your first date. This way, you can easily leave if it doesn't work out. It would be good to meet up for coffee on your first date so you don't have to stay for more than thirty minutes if you don't feel any connection or potential for a relationship. On the other hand, if you do find your date interesting, you can extend the date by inviting him or her for lunch or movie.
With these tips, we hope that you'd feel more comfortable getting back into the dating scene. Have fun reconnecting with old friends and meeting new people!