Easter Activities for Seniors in Retirement Homes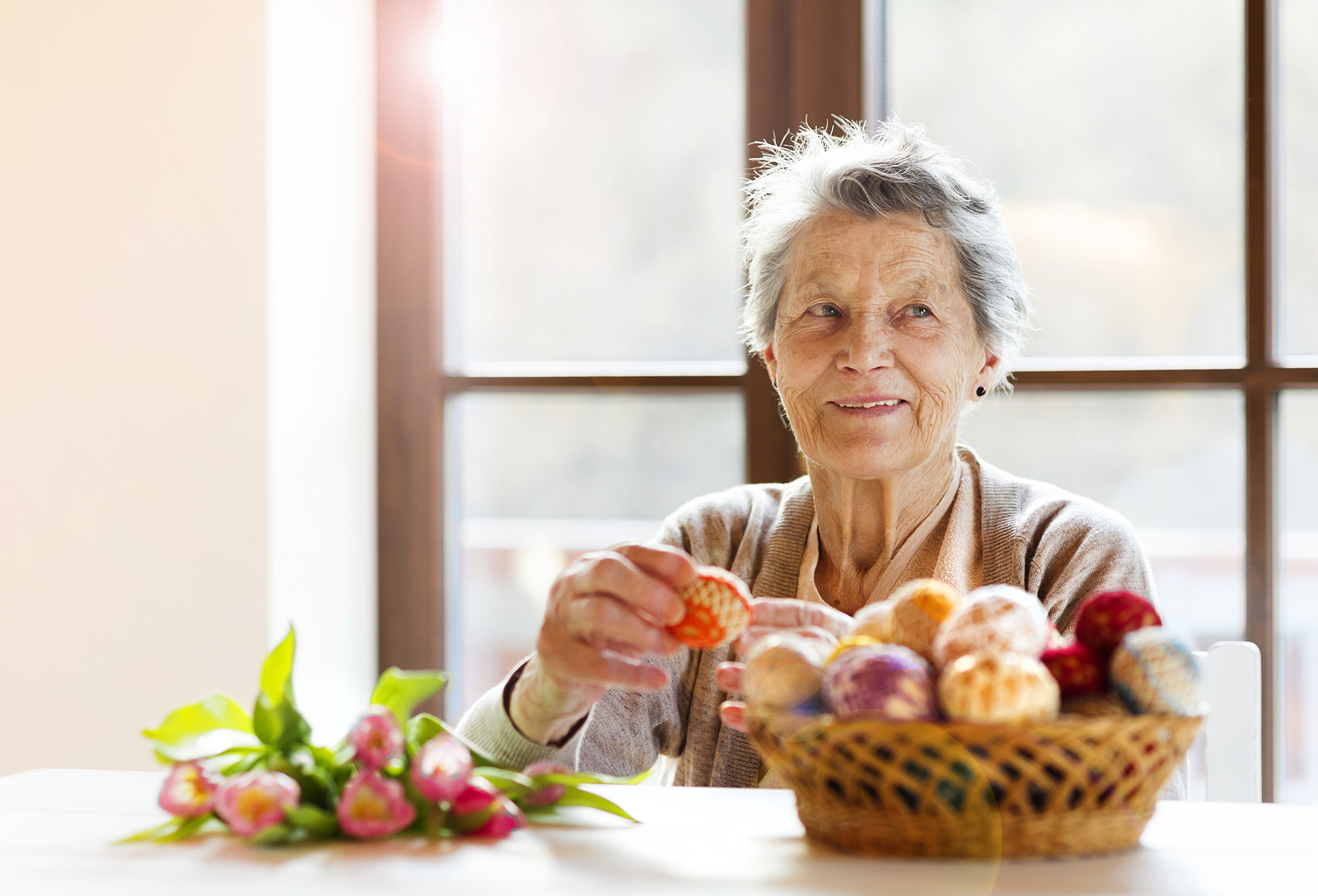 On holidays like this coming Easter, it is great to have activities that will keep seniors in retirement homes engaged and entertained. And while Easter is originally a Christian holiday, this is not confined to Christians only. With Easter often coinciding with the start of spring, it has become a part of every family's tradition, regardless of religion. In senior homes, continue the celebration of Easter with these fun activities.
Decorate Easter Eggs
You can do it the traditional way, with hard boiled eggs colored with crayons, markers, or watercolor; or you can make this activity a little more creative and challenging for seniors by having them create papier-mâché Easter eggs instead. You can make eggs of different sizes and even put treats inside, such as chocolates, trinkets, or lovely messages or quotes.
Create an Easter Egg Wreath
Wreaths are beautiful to look at and this Easter, make yours with colorful Easter eggs made of yarn of different colors! This will be a playful, fun, and pretty adornment that the seniors can hang on their bedroom door or wall. You may even hold a contest for the best Easter Egg Wreath and hang the winner's creation on the wall of your facility's common living or dining space for everyone to marvel at throughout the season.
Make Easter Bunny Pins
Make pins that the seniors can keep and wear even after Easter. Bunny pins are just plain adorable, don't you agree? You print out small bunny shapes and distribute them for the seniors to cut and use as a pattern for their pin. For the materials, you can use cloths of different texture and patterns, buttons as accents, and ribbons in various colors. They can saw the bunny pins or use glue.
Design Easter Cards
Making personalized Easter cards is a very thoughtful way to give their friends within the retirement community their warm wishes for Easter. They can also send their cards to their loved ones. With a few colorful paper, tapes and ribbons, buttons, crayons and markers, and even some beads, the elderly residents can enjoy making their very own greeting cards for their family and friends!
Plant a Flower Garden
This is a great time to start planting flowers and enjoy their beauty even from inside the senior home. Choose a spot which is visible even when they are indoors, so they can enjoy the view from the lobby, dining area, or lounge when they are unable to go out. Choose perennials that will grow well in your location, preferably those that flower all throughout the year. Peonies, yarrows, echinaceas, and astilbes are great perennials to grow in areas that experience very cold winters such as Ottawa.
Organize an Easter Parade
Gather the seniors and have them decorate their hats or bonnets with flowers, trinkets, and other ornaments and invite them to participate in an Easter Parade! Contact their friends and family members to watch them parade in their Sunday best, wearing the Easter bonnets they created. It will be such a fun event!
Celebrating Easter in a retirement home can be lots of fun with any of these activities. Put a smile on the seniors' faces and make this year's Easter celebration memorable for them with these Easter celebration ideas.