Fall Season Crafts for Seniors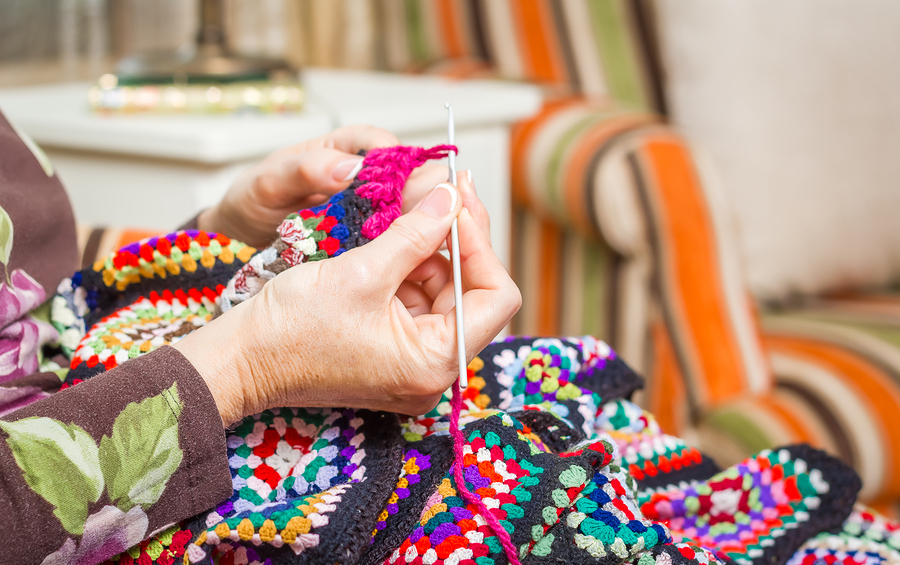 After the Thanksgiving celebrations, elderly residents in retirement communities can still have fun with arts and crafts activities for seniors. Art therapy is very beneficial for seniors' well-being, allowing for self-expression, encouraging socialization, alleviating depression, and increases their self-confidence. Here are some crafts seniors can make on Thanksgiving and the whole fall season.
Fan Folded Maple Leaves
Fan folded maple leaves are perfect decor for Thanksgiving holiday and the fall season. These lovely yet very easy to make crafts may be used to decorate any surface, such as the dining table for Thanksgiving dinner, or be hung around the retirement home even after your Thanksgiving celebration, filling the residence with the look of fall leaves.
Here's a video to show the steps in making fan folded maple leaves:
Fall Wreath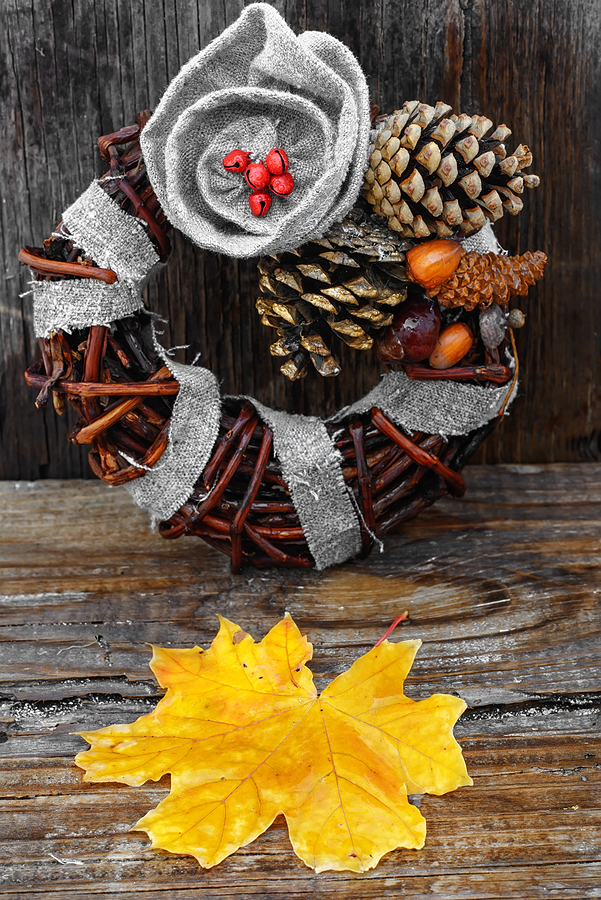 It would be fun for seniors to make their very own fall wreath which they can hang outside their unit or even inside their individual spaces. This craft is a warm way to greet visitors that come to visit them or give them something to smile about as they wander their eyes around their room. Pinterest shows a variety of fall wreaths which seniors can draw inspiration from.
Paint Gourds
Turn dried gourds into rustic decorative pieces for Thanksgiving and even extend this for the whole fall season.  Their hard surface makes them the perfect material for a painting activity and can be displayed for various different purposes, such as decorative ornaments, candles, and containers. Here is a quick video guide on how to make a gourd candle:
Leaf Artwork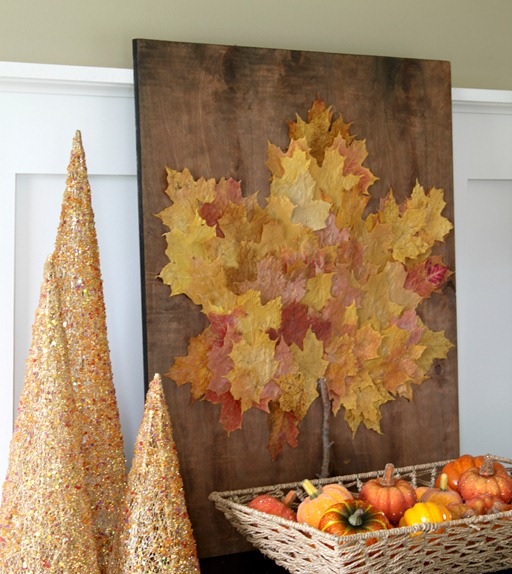 Seniors can turn their autumn leaf collection into a work of art from real leaves! This craft activity is a great way to encourage the elderly to go outside and look for leaves to use for this project, so they are able to get some fresh air and sunlight, as well as walk and move about which is a good form of physical activity.
Fall Inspired Charms
Polymer clay is a material that can be turned into many magical things, like fall leaves that can become pendants, earrings, and charms which the seniors can wear themselves or give to their family and friends as gifts. Below is a video that shows how to create a maple leaf pendant using polymer clay:
Thankful Tree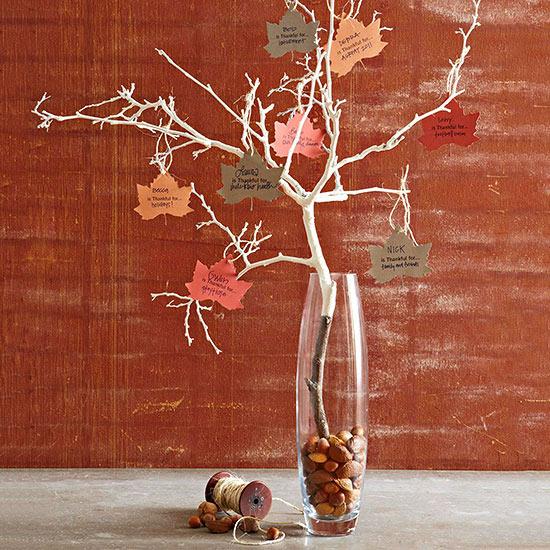 The fall season is a time when one is inspired to step back and reflect on the many things to be thankful for. This very easy to make project can serve as a visual reminder of the blessings in life. Seniors simply need to go out and look for a nice branch, tape off its base, spray-paint the top portion white, then place this in a vase filled with nuts or stones. For the "blessing" leaves, cut out leaves from construction paper, punch a hole at the top of each "leaf", write something to be thankful for, then hang this with ribbon or twine onto the branch.
One thing that makes arts and crafts activities for seniors very uniquely satisfying is the finished product that they can marvel at and really be proud of. Start taking notes and share this with your senior before the season ends!