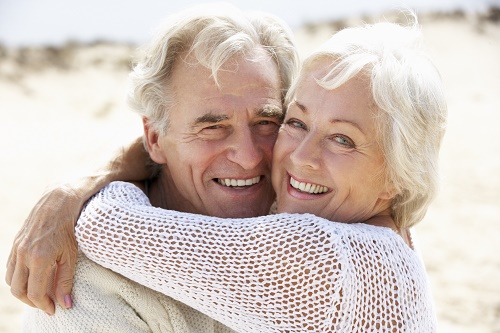 No one is ever too old to fall in love again. While it might seem impossible to be with another man or woman after your spouse has passed, a divorce, or being single for a very long time, you might find yourself having butterflies again or losing sleep over someone who can make you smile over the littlest things.
Feeling Sixteen at Sixty
While seniors in love may be more experienced and less emotional this time around, love after 60 is still love – a great source of inspiration, constant companionship, and happiness. And because at sixty or over you have already fulfilled your responsibilities as a parent, you have more free time to enjoy with your new partner. Romance at sixty can be really fun, not having to worry about kids, loan and mortgage payments, and work. It's like being sixteen all over again, being carefree and in love!
Moving On
Beginning a new relationship after having lost a loved one helps to allow yourself to experience love and happiness once again. Some people find it hard to permit themselves to get into a relationship, partly because they fear that moving on would mean forgetting their past relationship. And there are those who are hesitant to fall in love with someone who had lost their spouse because they feel that they might always be compared with the previous partner. For both persons, it takes a lot of courage and trust to get into a relationship and allow themselves to get past their apprehensions and enable themselves to live a happier life together.
Marrying in Retirement
In the United Kingdom, the figures reported by the Office for National Statistics in 2012 show that there is a growing number of men and women saying yes in marriage in their golden years. In fact, there were 25% more grooms and 21% more brides in their late sixties in 2012 compared to the previous year. Of these seniors, one-tenth had been single, two-thirds were divorced, and the rest were widowed before remarrying.
Loving to Live Better and Longer
Dr. Kate Davidson, a senior visiting fellow at the Centre for Research on Ageing and Gender and co-author of Intimacy in Later Life, stresses on how powerful love is and the many wonderful things it brings in one's life, even during retirement age. She shares, "Older men and women who had embarked on a new relationship made such poignant remarks to us as, 'I've lost weight just with the energy of thinking about her all the time.' And 'I had terrible butterflies. I thought I had stomach problems but I realised I was in love.' They never thought they would feel like that again, and it was lovely."
A Second Chance
The saying that "love is sweeter the second time around" might actually be true. According to a two-year project called Enduring Love conducted by Janet Fink and Jacqui Gabb from The Open University, "Couples who divorce and marry later in life often have a better sense of who they are and what they want from a relationship." They say that couples who are over sixty view their relationship in a much longer term and are able to communicate better, which is an important factor in intimate relationships.
Love has no boundaries. Regardless of your age, know that you are entitled to love and be loved. This month of love, allow yourself to be happy and to feel those butterflies in your stomach again!