Free Online Courses for Retirees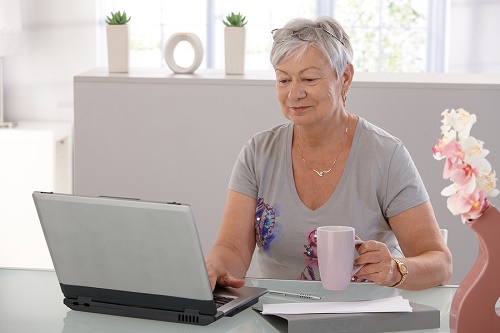 Everyone has a bucket list of what they want to do when they retire. Some people pursue their passion, such as travelling abroad or continuing their hobbies, others support an advocacy or volunteer charitable work. There are tons to do after retirement, and studying might also be one of the things you would want to do.
A Northwestern University study categorized and ranked the biggest life regrets of people and this study shows that thirteen percent of people have regrets related to education – not pursuing a certain course, not studying harder, or not completing their degree. So, during your retirement, you might want to consider taking an online course.
Some retirees are hesitant to pursue further education because of the cost. Another factor holding them back is the mindset that they are too old to learn new things. But as a matter of fact, learning new skills is a good thing for retirees, and a study supports this. According to a journal of the Association for Psychological Science, older adults need to learn something new if they want to maintain their cognitive vitality.
Thanks to technology and the internet, it is now possible to learn new things online and for free! Retirees looking to pursue certain courses can now research them online and sign up for a free course and conveniently study in the comfort of their own home. Here are a few courses we recommend:
Basic Computer Lessons by Meganga.com
In this day and age when computers and the internet enable people to conveniently get connected faster, knowledge of using this technology is a must. If you or your loved one is not yet well versed in using the computer, this is the best time to start and you can avail of free online lessons on how to use the computer. There are a lot of lessons you can use from this site, from the basics of using the desktop to using the internet, email, and cloud storage.
The Khan Academy
Never been good at Math? Want to brush up on History? The Khan Academy offers a wide range of subjects, from Basic Algebra to World History. This online school is a global, not-for-profit organization that offers world-class education. Its founder is Bengali-American educator Salman Khan, who has three degrees from MIT and a Harvard MBA. Bill Gates and Google are just a couple of its many supporters which helps fund the academy.
Online Art Classes at Annenberg Learner
Explore the world of music and art at the Annenberg Learner multimedia site. Learn something new while your oral and auditory senses are entertained. The videos and transcripts come from contributors at the doctoral level and are directors of various museums around the world.  Aside from the videos, you can take a closer look at the various artworks from all over the world on their interactive page.
Yale University's Financial Markets Courses on YouTube
Yale University offers several undergraduate lecture series on YouTube and one of them is about finance. In this online learning series on financial markets, the famous economist Robert Schiller discusses the history of financial markets, their evolution, and how they have influenced society.
Introduction to Psychology from MIT Open Courserware
MIT's online course on Introduction to Psychology emphasizes on neuroscience and the scientific methods that are used to measure and understand human nature. The course videos cover mental and neural bases of perception, learning, memory, cognition, emotion, personality, psychopathology, child development, and social interaction.
Harvard University's Lecture Series on Science and Cooking
Never had the time to cook during your years of being employed? Now is your chance to learn how to prepare gastronomic dishes! This free online lecture series from Harvard University features well-known chefs like Wylie Dufresne. Every lecture is visited by a world-class chef who presents their culinary designs and shows how and why cooking techniques and recipes work, with the emphasis on the physical transformations of foods and material properties.
ALISON's Digital Photography Online Course
This free online course is ideal for retirees who want to have a better understanding of digital photography and learn the process of producing photographs digitally. With this course, you will gain extensive knowledge of digital photography, particularly exposure settings, histogram, lighting, camera sensor and lenses, as well as how to process a photograph with the use of computer software.
Learn Other Languages with ielanguages.com
If you want to learn a foreign language, ielanguages.com offers seventeen Indo-European languages, including Italian, German, Russian, Finnish, and Turkish. You can never be too old to learn a new language. A recent study also suggests that learning a foreign language can help slow down cognitive decline associated with aging and even even delay the onset of dementia.
With all these free online courses available for retirees, there are so many options to match the varying interests of different individuals. Take your pick and enjoy further learning!