Gerontechnology Takes A Leap Forward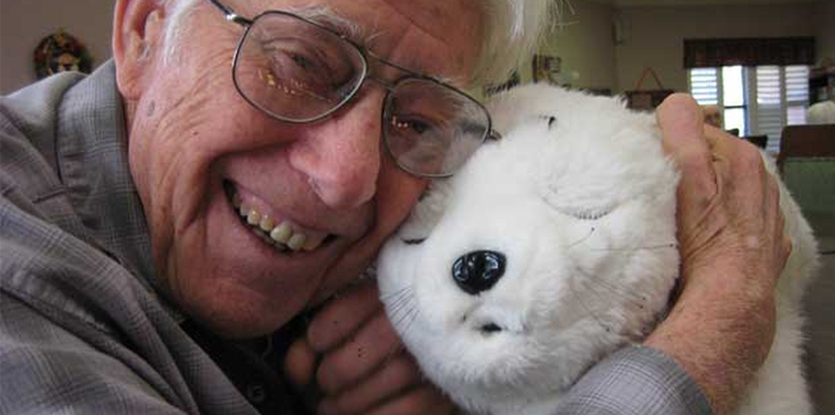 Around 46 million Americans are 65 years and older. In 2060, it's expected to hit over 98 million. As their population grows, the number of seniors that use gerontechnology is on the rise too.
Nowadays, about 34% of people over 65 use a smartphone, while more than 40% own a tablet. 63% of them surf the web at least once a week. Because of this, companies that offer technology products and services are starting to focus on gerontechnology. Forbes even hailed it as the next hottest thing in Silicon Valley.
Gerontechnology: Helping improve the quality of life
In simple terms, gerontechnology is implementing technology towards the aspirations and opportunities for the older people. It's used to design products and services that can improve the seniors' quality of life.
Gerontechnology is aimed at the well-being of seniors. Their goal is to break their isolation, help them communicate, exercise their cognitive abilities, and to secure them as well as to secure their loved ones.
The government of Quebec is strongly supporting innovations in gerontechnology. In fact, it's one of the 85 measures adopted by the Minister responsible for seniors, Francine Charbonneau.
Great and thoughtful innovations for seniors
Here are some of the awesome and helpful technology that are helping seniors today.
The PAIR Program
PAIR ™ is offered by several local organizations throughout Quebec.
The PAIR Program is an automated telephone call prevention system. Somum Solutions developed this software so that seniors will feel safe and their loved ones will have peace of mind.
The software is programmed to make calls at a predetermined time each day. If the subscriber does not answer the first call, a second is attempted 10 minutes later, then a third if an answer is still pending. Afterward, the central calls a subscriber's relative to check if everything is under control.
If there's a problem that requires intervention, the police will take care of it.
Established in the early 1990s, the PAIR Program has saved no less than 500 lives. Yves Cournoyer, the vice-president of the company, admits that the program lacks visibility and hopes it will one day benefit more people.
PARO Robot Seal
PARO is a soft and adorable toy with white fur and big soft eyes. It was developed for people with Alzheimer's disease and other related disorders. PARO is well-known in Scandinavian countries, Germany, Italy, Switzerland, and France.
It is programmed to identify seniors' facial reactions and, therefore, their emotions. He can snuggle against his owner when the latter feels sadness. It is a relief against loneliness for people who can not take care of a pet.
PARO offers several benefits of pet therapy, including lowering of blood pressure, heart rate, muscle tension, reducing stress and anxiety, preventing depression, increasing confidence and social interaction, and improving quality of life.
iBP
iBP is an app that tracks and analyzes blood pressure. It is an essential tool for managing high blood pressure by using colors to indicate normal, high, or hypertension and interactive graphs to show trends over time.
Takeaways
There's no doubt that gerontechnology will continue to innovate. Ms. Mélanie Normand, project director at the Center for Facilitating Research and Innovation in Organizations (CEFRIO), mentions that "the use of digital by our elders has only just begun". Seniors are curious, open, and they understand that these tools are for them too.
Do you use gerontechnology tools? What's your favorite? Share it with us in the comments section.