How to Afford Assisted Living [7 Ways to Get Financial Help]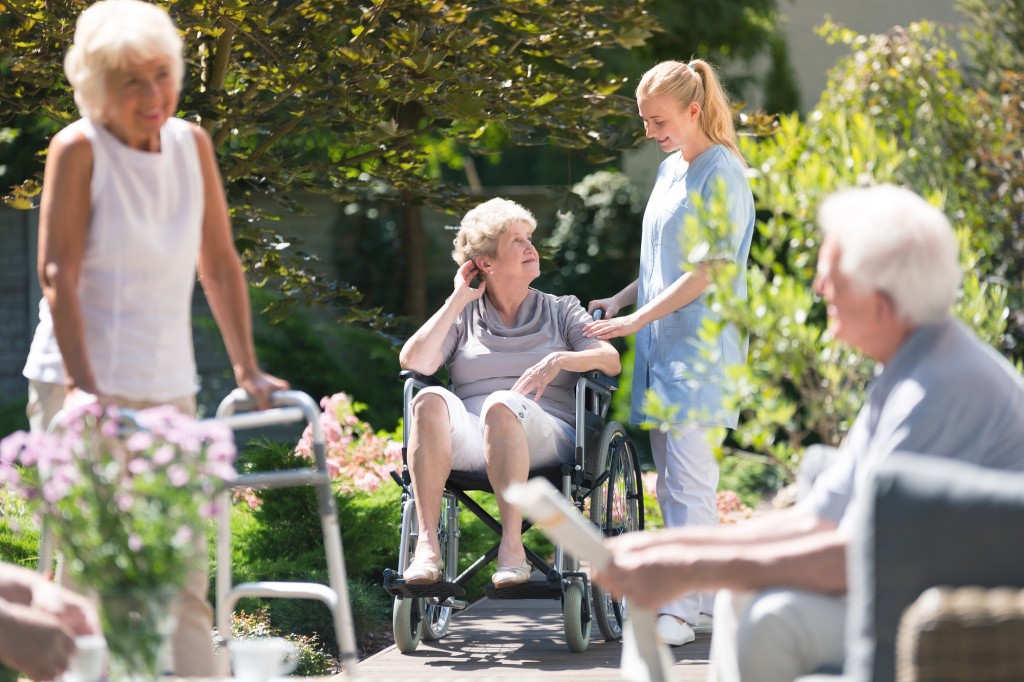 Whether you're considering assisted living options for yourself or an aging loved one, the cost is the top deciding factor. Many people put off senior care, believing that it could be expensive and they will not be able to pay for it.
But with proper planning and a little research, assisted living can be much more affordable than many other expensive senior care options.
If you are planning affordable assisted living, check out the following ways to offset the high cost of senior care options:
Veteran's Aid & Attendance Program for US Residence
If you or your spouse was a wartime survivor with limited income, you might be eligible to receive a non-service connected pension. The Veteran's Aid & Attendance Pension program provides financial help to seniors who require assistance with daily activities such as bathing, eating, dressing, or taking care of their needs.
This program pays up to $1,830 monthly to a veteran, $1,176 monthly to a surviving spouse, or $2,170 monthly for a couple.
You can't receive benefits from both the Veterans program and a state aid program. So determine your needs and evaluate which of these programs can provide you with the highest level of senior assistance.
How Much Does Medicaid Pay For Assisted Living?
Medicaid programs are government-funded programs that vary by state or province.
In the US, the Medicare program covers only adults 65 years or older. You must possess assets and income below the federal poverty levels to qualify for this program. Qualified persons receive long-term facility care, most other costs, and some in-home care services as well.
In many states, individuals may qualify for the Medicaid program even if their income exceeds federal poverty levels. In several states, seniors may also qualify for Medicaid after they've spent their income and assets on their health care expenses. Find your state Medicaid office to check your eligibility and benefits.
However, Canada's Medicare program covers all Canadian citizens, regardless of age, income level or disability.  
Costs of assisted living facilities generally range between $2,000 and $6,000 per month, depending on location. Almost all Medicaid programs cover at least some assisted living costs for qualifying residents.
Set up a Reverse Mortgage
A reverse mortgage is a loan that seniors, often couples, take against their home's equity. If you're an American homeowner aged 62 or older or a Canadian 55 and older and have no other option left to pay for assisted living, you can tap your home equity for required cash.
Depending on the type of loan, banks make payments in a single lump sum. The older you are, the more money you can borrow. In the USA, the maximum claim amount is $726,525 as of 2019.
In Canada, the overall loan amount is capped at 40 per cent for Equitable Bank and 55 per cent of the house's value for HomeEquity Bank.
Borrowers don't have to pay back the loan until the last borrower moves out or dies. But they still are responsible for property taxes, home insurance, and maintenance expenses. So make sure you explore this route carefully.
Find Non-Profit Resources
Non-profit senior residences may not be less expensive than for-profit ones. But they often cover residents who run out of funds.
Most of these retirement communities may reduce out-of-pocket expenses and levels of service for seniors staying longer than the average of two years.
But some generous non-profit communities guarantee the continued assistance to seniors who run out of funds, regardless of their level of care at the time they enter.
How Does Medicare pay for assisted living in the US?
In the US, Medicare is a federal health insurance program for seniors 65 or over who have worked full time for 10 years or over. The amount paid is a sum of a mandatory 2.9 % payroll tax on all workers and employers, the monthly premiums paid, and by the government. It has four parts:
Part A (Free for most): Covers hospitalization, care in a skilled nursing facility, hospice care, and some home health care.

Part B (About $100/month): Covers outpatient services

Part C (Varies in cost): Seniors can get Medicare health plans sold by private insurance companies under Medicare.

Part D: Covers prescription drug costs
Does Social Security pay for assisted living?
In the USA, the Social Security Medicare Program is a health insurance program for citizens 65+ or those with a qualifying disability. The Medicare Savings Programs help eligible seniors with limited income and resources to pay for some or all of their Medicare premiums, deductibles, etc.
Social Security Retirement Insurance Benefits are given to those who age 62 and have earned enough credits. Check Social Security Retirement category to learn more about your retirement options.
In Canada, Old Age Security is available to people 65 and over who have lived here for minimum 10 years after turning 18, regardless of work history. Payments are calculated according to the length of your residency in Canada. The maximum payment amount is $551.54 as of April 2014.
Long-Term Care Insurance
Long-term care insurance (LTCI) policy is purchased by an individual to be used for elder care. This is similar to other insurance policies. You pay a premium and the price is set according to the number of years before expected use, amount of coverage, and payout percentage.
Long-term care insurance (LTCI) helps seniors pay for costs that are generally not covered by health insurance, Medicare, or Medicaid. This type of insurance covers the cost of assisted living, adult daycare, home care, nursing home facility, hospice care, and a few more.
Premiums can be fixed or may increase by a percentage as the policyholder grows older. Make sure you buy LTCI before health issues arise, as most companies don't insure people with preexisting medical conditions.
Final words
The funding assisted living can be emotionally and financially taxing. However, these options or ways to pay for assisted living can bridge the gap and ensure quality care to your aging loved ones.