How to Calculate Your Canadian Pension Plan (CPP) for Retirement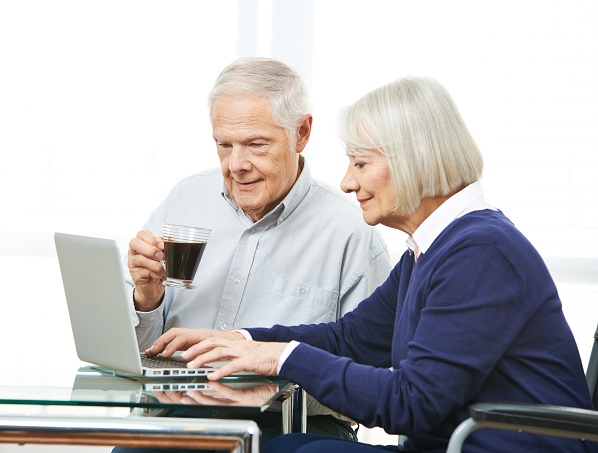 The Canada Pension Plan (CPP) seniors and their families with supplementary income during retirement, disability, or death. The amount received by seniors is not affected by any other income, but the CPP is considered taxable income.
Who is eligible for Canada Pension Plan?
An individual is eligible for a CPP retirement pension if he or she has contributed to the plan, is at least 60 years old, and is living in Canada, except in Quebec. The Québec Pension Plan (QPP) provides similar benefits as CPP and both plans work together to ensure that all contributors are protected.
"How much will I receive from my CPP retirement pension?"
You can get an estimate of your CPP retirement pension by checking your Statement of Contributions online which is available on the Service Canada website.  Your statement may also be sent to you by mail upon request. You can also find on the Service Canada website the table of current monthly average and maximum rates.
The amount of your CPP pension will depend on the number of years you have contributed to the plan and how much you have been contributing. Your CPP retirement pension is calculated as 25% of your average pensionable earnings during your contributory period which starts at the age of 18, or 1966, whichever is later.  The contributory period ends once you begin collecting your pension.
TaxTips.ca offers a convenient online CPP retirement pension calculator that will help you estimate how much pension you will be receiving. Retire Happy, a website that offers various relevant information on financial planning, is also a great resource for learning the steps needed to calculate your CPP retirement pension.
"When do I need to apply for CPP pension?"
Individuals may start receiving their CPP retirement pension as early as age 60, or they may opt to delay this to age 70. If you are planning to apply for your CPP retirement pension, do so at least 6 months before you would like it to start. You can even apply up to one year before you would like your pension to start. According to Service Canada, it generally takes 8 weeks from the time that they receive your application to receive your first payment.
It is good to be aware that if you decide to begin receiving your CPP monthly payments as early as age 60, there will be a reduction in the amount that you will be receiving each month. This reduction has been increasing every year since 2012 and is scheduled to continue increasing through 2016. By 2016, the reduction will add up to a 7.2% cut for every year that you're early. Given this, if you choose to begin receiving your CPP benefits at age 60, your monthly CPP payments will be 36% less than the amount you would have been receiving if you waited until age 65.
On the other hand, delaying your CPP retirement pension creates the opposite results. If you opt to start receiving your CPP pension after age 65, the monthly benefit you will receive will be greater for each year past 65, topping out at 0.7% per month which is 8.4% per year as of 2013. So, if you decide to wait until you reach age 70 to begin collecting your CPP pension, your monthly benefit will be higher by 42%.
So, when is the best time to start receiving your CPP pension? The answer is up to you. Assess your personal and family needs, speak with your spouse and family about this issue, and consult with a financial advisor to know which is the best option for you.