How to Make Senior Care More Affordable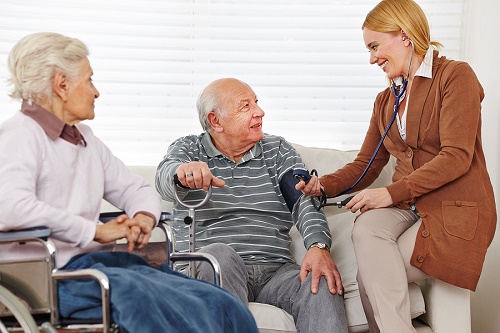 Back in 1960, the average life expectancy in Canada was 70 years. Today, the number has gone up to over 81 years. Apparently, the Canadian population is living longer, and this comes with a greater need for means to fund a longer retirement. As the demand for senior care is projected to double by 2031, adult children who have elderly parents will be facing the the predicament of funding their children's education and their senior parents' care while at the same time struggling to save for their own retirement. Here are a few ways to save for senior care and make it more affordable.
Revisit Your Budget and Cut Costs
The first thing you can do to have more funds available for senior care is to review your budget allocation and determine which items can be taken out or allotted less budget. You may want to cut back on certain non-essential items, such as your trips to the coffee shop, dine out once a month instead of every weekend, schedule your shopping when there is a sale and limit your budget for this activity, or terminate your cable TV subscription.
Claim Caregiver Tax Credit
If your senior parent is a dependent, you may qualify for caregiver tax credit which can help increase your savings by compensating for missed work and opportunity losses. The statistics from Canadian Caregiving Coalition is a bit troubling – 15% of employed caregivers deliver less work hours, 40% miss days of work, 26% take a leave of absence, 10% decline job opportunities, and 6% eventually leave their jobs.
Consider an Interim Living Arrangement
If finances are extremely tight, you might want to consider arranging for your senior to stay with you or another family member or relative temporarily while you work on the funds necessary for your elderly loved one to be able to move to a retirement community that will meet their needs. During this time, check the government benefits for seniors and apply for the ones that your senior is entitled to.
Apply for a Loan
If your senior's benefits are already being processed and the waiting period is considerably short, one option for you is to apply for a loan or use your credit card to pay for assisted living. Terry Swehla, Certified Financial Planner and Certified in Long-Term Care suggests to consider this before applying for a loan, "Are you willing to pay 20-25% interest on the credit card in order to have that privilege?" Terry is Managing Director at United Capital Private Wealth Counseling and works with several clients who are financing long-term care for their family member. He adds, "Personal loans are harder to get in this day and age. You can always check home equity loans, [but] these are all things that take time…People need to be thinking ahead of time, even if it's how to cover in-home care."
Get Some Overtime Work or a Second Job
Another way to increase your income so you can better afford senior care is by working overtime or getting a second job. Aside from the additional income that may help in increasing your financial health, working more than 40 hours a week is that it keeps you from spending time on recreational activities that might also cause you to spend money which you can now save up. Just don't forget to get adequate rest and sleep whenever you are off from work.
Temporarily Stop Funding Your CPP or College Savings Plan
If you are currently paying for your Canada Pension Plan or your child's college savings plan, you may decide to stop the payments for a short period of time as you use these instead to pay for your senior parent or loved one's care. Terry advises though that not all savings plan may allow you to pull out money for senior care.
Reach Out to Extended Family for Assistance
Sometimes we try so hard to resolve things on our own that we forget that we have family that can help us. If the amount that you need is just to add to the savings, pension, and other financial benefits that your elderly loved one already has, it will be a good idea to seek help from within the family. Terry says that, "It's a family decision, which siblings or relatives are going to be involved." He adds though that in some instances, not all family members may have the means to extend their help, "Unfortunately, you may not have other siblings who have the means or the desire to help out if you do not have assets of your own."
Like any challenging situation in life, the financial issues concerning senior care is not something that will go on forever. There will always be a way to find funds for senior care, and these helpful tips are here to provide you with options so you can decide which one is best for you.