How to Prepare for Senior Living [Moving To Senior Residence Checklist]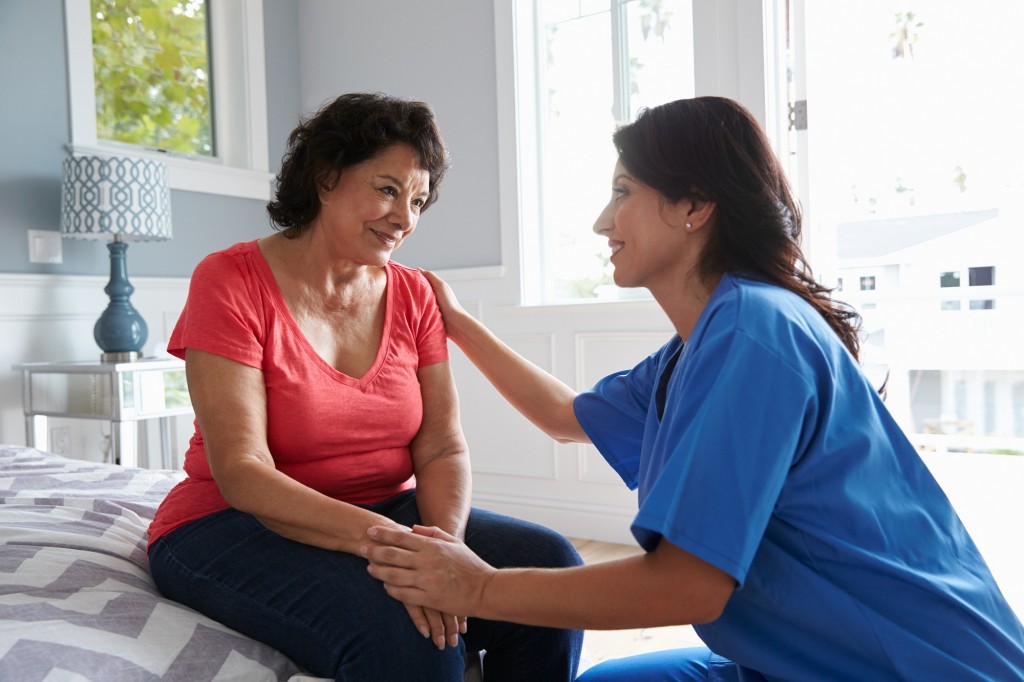 Moving to a senior living community is like moving to a new home. It's a major life event and is often overwhelming for everyone involved.
You want to be certain that the senior living community you have selected treats you or somebody you love with affection, care, and respect. The community should feel like family and take care of all the needs of your loving seniors. It is certainly difficult for anyone to entrust the care of your beloved elderly to someone else.
However, making a move to senior living is a very positive change. A right senior living community provides all care, support, and entertainment to the elderly, keeping them engaged, happy and fulfilled.  
With the aim to give all the help you may need to begin senior living, we have created a plan for you to get organized and make a smooth transition without missing any important details.
How to talk to elderly parents about senior living?
Some seniors are excited about starting a carefree life alongside their peers. But for the majority of adults, the idea of senior living is unsettling.
Open communication is the most important part of your journey to senior living. Having an open, warm dialogue with your loved one gives family members the opportunity to share their feelings.

Experts say you should discuss the perks of senior living with older adults. Take them on a tour of the community and show the life of their peers in senior living communities. With patience and thoughtful communication, you may get them on board with the idea.
How old do you have to be to live in a senior living home?
Honestly, there is no one right age to move to senior living. Every person and every circumstance are different. Some adults choose senior housing as soon as they retire, while others may wait until they are in their 80s or 90s.
To know when is the right time to move to senior living, you can check seniors for signs that indicate that they need extra support, love, and care. If you or your older loved one starts having difficulty in handling routine tasks and feeling isolated, unhappy and lack social life, it means it's time for a change.    
HUD (Department of Housing and Urban Development) requires that at least 80 percent of the units in a senior living community must have one occupant aging 55 years old or older. Most senior age-restricted apartments are 55 or 62+, and no children can live there, even if seniors are legal guardians.
HUD required management to conduct a biennial audit of its residents. Each occupant has to show identification such as:
Drivers license

Military ID

State-issued ID

Immigration card

Passport

Birth certificate
So, you must hold any of these ideas before moving to senior housing.
Many new communities allow younger seniors to live in senior housing. Even if you are under age 55, you can live in a 55+ community given that at least one member of the community is 55 years or older.
How much does senior living cost?
Senior living communities generally have a monthly rate ranging between $1,500 and $6,000. The cost may vary depending on the size of the apartment and types and the number of services you choose. According to the Genworth Cost of Care Survey 2018, the average cost of senior living in 2015 was $3,600 per month.
Many people worry about how to pay for senior care with limited resources. Fortunately, there are many ways to pay for senior living, such as Medicare, reverse mortgage, non-profit resources, etc. These options will help you and your family fit senior living into your budget easily.
Searching for the best senior living facility
The first thing is to decide the level of care you or your loved one needs. Senior living options are:
Independent Senior Living: This option is for seniors who can safely care for themselves. It includes services such as health and wellness programs, dining options, transportation services, socialization, and providing comfort.
Assisted Senior Living: Assisted senior housing provides customized assistant for older adults for daily activities, such as maintaining personal hygiene, cooking, eating and dressing while protecting their dignity, independence, and quality of life.
Continuing Care Retirement Community: Also known as Life Plan Community, these communities provide several levels of care and living options, including independent living, assisted the living, and nursing care.
Memory Care: This type of senior living provides specialized care for individuals who experience cognitive decline.
Once you are sure with the type of senior living you need, the next step is to research, shortlist a few senior living communities near you and then choose the best one. Meet the staff and residents to learn about the community. Every senior living community is different. But there are common questions you must ask before, during and after a visit to a community.
Senior Housing Tour Checklist
Follow this checklist to make an informed assessment during the process:
Assess the social environment
Do you receive a warm greeting from staff as you tour the community?

Does the staff let you interact with other residents on tour?

Do residents appear comfortable and happy?

Does the staff treat each other professionally?
Infrastructure
Do you like the location and appearance?

Do you feel homelike?

Does the infrastructure fit your preferences?

Is the floor plan easy to navigate and accommodating to mobility devices?

Does it avail elevators and handrails?

Does it maintain good lighting, cleanliness and appropriate temperature?

Is it equipped with fire sprinkler systems, smoke detectors, etc.?
Amenities for Lifestyle
What indoor and outdoor amenities and recreational activities they provide.

Do they provide or manage housekeeping, salon and transportation services?

Is there a wellness center at the community?

Do they allow or have their own pets?
Apartments/Rooms
Check sizes and types of apartments or rooms.

Is the emergency response system accessible from each room?

Do seniors have to bring their own furnishings?

Can guests visit and stay overnight?

Do they provide utilities, like telephone, internet, and cable in each apartment or room?

Do they allow smoking in resident rooms or have designated smoking area?
Food Services
Does their menu vary from day-to-day?

Does the community accommodate special dietary requirements?

Can residents have meals in their apartment or room?

Are there set times for meals?
Payments
What is the pricing model for the community?

Are billing, payment, and credit policies fair?

Does the community accept Medicaid, Medicare or long-term insurance, etc.?
Additionally, we recommend checking if the community holds a state license. There should be a suggestion and complaint process in place for residents.
So, the decision has been made to move to senior living! Congratulations for a whole new, exciting and worry-free journey.