Interior Design Tips for Assisted Living Homes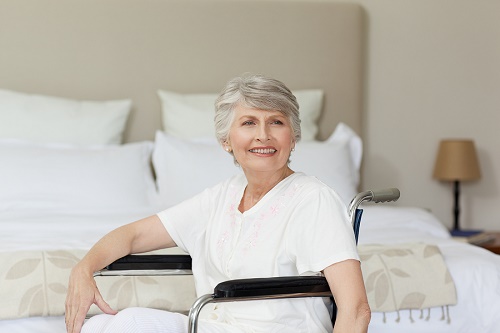 Assisted living communities offer a residential option for elderly individuals who need help with some of their daily activities, such as preparing meals, going to the bathroom at night, housekeeping, and traveling to doctor's appointments. This type of retirement home provides a nurturing environment to seniors where they can enjoy social activities in common areas as well as quiet, relaxing personal time in their own living accommodations.
However, while the facilities ensure a safe and comfortable home to retired individuals, you might want to perform some interior modifications to increase the safety and comfort of your senior loved ones. Here are some tips:
Ensure the Safety of Your Senior
Avoid furniture with sharp corners and glass as these may cause injuries. If you are bringing in old furniture that your senior loved one prefers to have in their room or apartment, you may want to consider installing rounded plastic corner encasement that will protect from sharp edges. Choose those that will blend in with the décor.
Keep walkways clear for walkers, canes, or wheelchairs to avoid slips and falls. Get rid of unsecured rugs or electrical cords. You can tuck electrical cords behind furniture or you can install cable management products that you can use to secure the cords onto the wall.
While most assisted living communities have handicap-accessible bathrooms, you may want to add a few things, such as a comfortable seating in front of the sink or the shower for ease of grooming. It will also be a good idea to install grab bars near the shower, bath tub, and toilet, as well as non-slip strips on the shower floor.
Provide Additional Storage Space
With the smaller space they now have, it will be best for your senior parent to have additional storage space. Creativity is key to adding storage in a limited space. Floating shelves also provide additional space for books, vases, miniature plants, and other items your senior loved one would like to showcase.
Aside from having shelves, it is a good idea to make use of multi-purpose furniture, such as an ottoman or trunk which can be opened from the top and double as storage for books, magazines, or keepsakes. You may also want to consider purchasing a bed that has drawers underneath.
Ensure There is Adequate Lighting
Proper lighting is necessary in your elderly parent's space in order to avoid falls and accidents. At the same time, you will need to be careful that the lighting is not too much that it produces glare. Designer Eunice Noelle-Waggoner suggests that optimal lighting for seniors would be light sources with a shade to tone down harsh glare. Overall ambient lighting is more comfortable to the eyes as opposed to high-contrast lighting.
Also, natural lighting is very good not only for seeing clearly but also for maintaining a positive mood, so make sure that adequate sunlight gets through the windows by using translucent curtains in bright pastel colors.
Choose Bright and Contrasting Colors
Color can affect one's mood, which is why it is a good idea to use uplifting tones such as bright hues and pastels to keep your senior's home looking vibrant and consequently influence their mood and outlook to be positive and happy. Lavender, soft pink, and mint green are soothing and relaxing, while bright red and orange are energizing colors.
Aside from affecting mood, color can also be used to help improve your elderly loved one's optical vision. As people age, their eyesight declines and the proper color combination can help improve your senior's vision within their living space. Use high contrast colors to help them see better. For example, a bright green accent as the one on the image above can help your senior easily see where the couch is.
Taking these interior design tips as you decorate your senior's living space can help you save time and energy in properly using your resources so your senior can live more comfortably and safely in their home.