The Largest Senior Home in Canada: Les Marronniers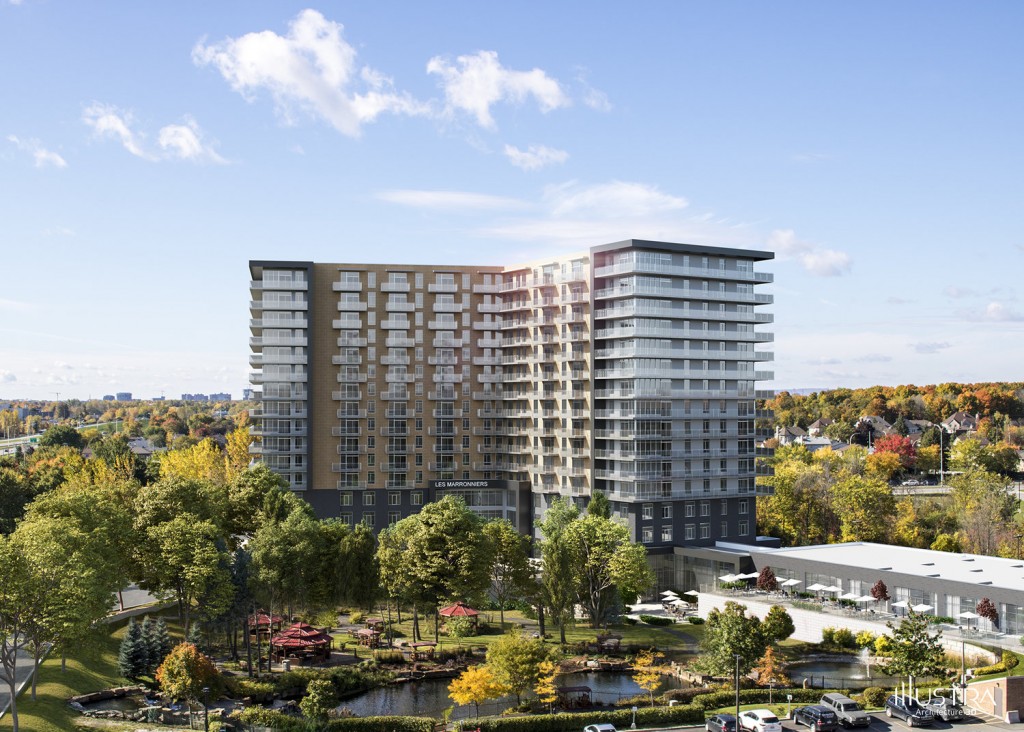 On October 23rd, Groupe Morzaco "Morzaco Group" announced its spectacular project – the construction of the new phase of Les Marronniers retirement home in Laval, Quebec. With an investment of more than $70 million, the establishment is hailed as the largest senior home in Canada.
Mr. Gaston Morzadec, president of Groupe Morzaco, proudly mentioned: "It is clear to us that it is not an end in itself to be the largest residence in Canada. It's more the result of a promise: to serve our customers in the best possible way."
Groupe Morzaco owns two residential complexes for seniors – Les Marronniers in Laval and Cite' Rive in Montreal. For almost 25 years, this family business with 95 employees has provided its 2,500 residents with an exceptional and safe living environment and a wide range of activities and services. Recognized in society with 1,900 flats to this credit, Groupe Morzaco continues its expansion.
What to expect from the largest senior home in Laval
The new 15-story tower will be built in the spring of 2020. It will have 228 modernly designed and fenestration-oriented apartments. It will join the current complex of Les Marronniers residence, which already has 5 interrelated phases.
From 2018 to 2020, Les Marronniers will assemble hundreds of workers at 1500 Montee Monette in Laval. More than 55,000 square feet of space will also be added to existing common areas. The new spaces will include bowling alleyways, a huge 7,000 square foot indoor garden, and a large outdoor terrace.
In addition, Les Marronniers will enhance its current services to better serve the customers. Among the most-awaited service is the care units that will accommodate people with loss of autonomy. Managed by Villa Sainte-Rose in Laval, Quebec who's recognized for its quality of care, 77 units will allow residents to stay in the same living environment for a longer period of time.
Groupe Morzaco's latest project at Les Marronniers in Laval is definitely something to watch out for. With its warm atmosphere and valuable services, this retirement home will give many families a peace of mind.
This article was originally written by Vivre en residence in French: Les Marronniers à Laval : la plus grande résidence au Canada.  For the listing pages, here are the links: Group Morzaco: Groupe de résidences, Les Marronniers Laval, Quebec, and résidence pour personne aînés à Laval.