Make the Best Valentine's Day Special for Seniors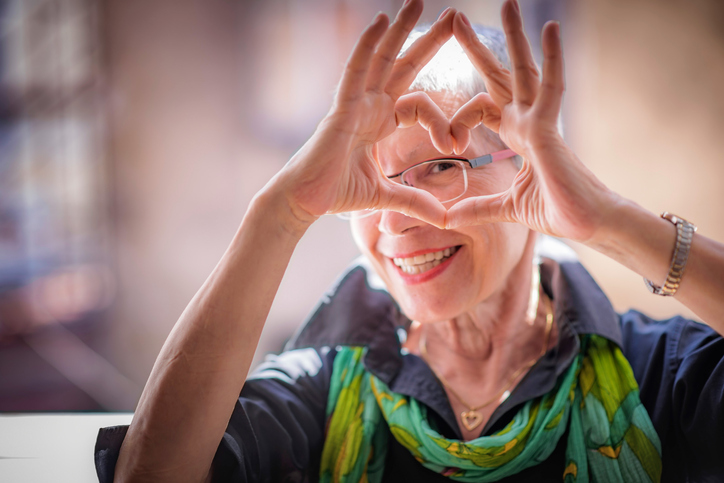 Cute senior old woman making a heart shape with her hands and fingers
Alternate topic: Celebrate Senior Love on Valentine's Day
Whether that's a valentine's message, a valentine's song, or a valentine's gift so long as it's from your heart, your senior will definitely love it. Remember that for those who are in their old age, simpleness sometimes is the key to their happiness. Visiting and spending time with our elderly could be one of the best gifts they'd receive this Valentines. Love is meant to be felt not just for your spouse, partner, children or best friend. Love is something old people feel, too. Especially for them whose beloved have gone way ahead and that they're surviving through life without them. Being there is the best present.
So love your family, your friends but don't forget your elders. We often say they're forgetful, "too old for this", or simply just not important at the moment. But how would you feel if you're them? Let's remember they've only gotten old but definitely haven't forgotten what it's like to be loved and to love.
"All you need is love!" Just sing it like the Beatles. Valentine's Day is here and it's another year to celebrate a day of compassion. Remember it is one of the special holidays where the Valentine spirit will be overflowing like Christmas. Let's remind them that today is the day of love! Come up with some great ideas for Valentine's Day. If they intend to date their partner, their new girlfriend or boyfriend, or best senior buddy, help them plan it out. You'd be happy to see they're just like everybody else, excited to celebrate Valentine's Day.
Let this 2019 Valentine be a day of love, laughter, conversations, visits, and great memories for everyone. Plus the chocolates!