National Seniors Housing Survey 2015 Highlights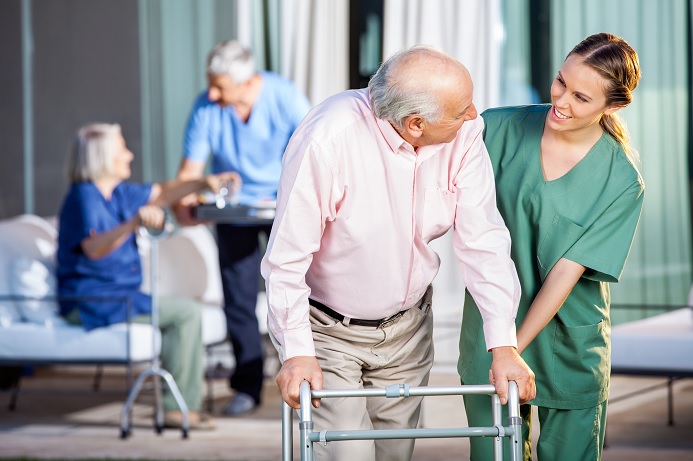 The recent National Seniors Housing Survey conducted by the Canada Mortgage and Housing Corporation (CMHC) shows that more seniors are now living in retirement communities. This growing demand for senior homes is accommodated by an increase in the number of facilities that provide amenities specifically tailored to meet the needs of their elderly residents. This article provides the highlights from the survey conducted in 2015, which covers information from 224,962 seniors living in the 2,794 residences surveyed.
Decreasing Vacancy Rate in Senior Housing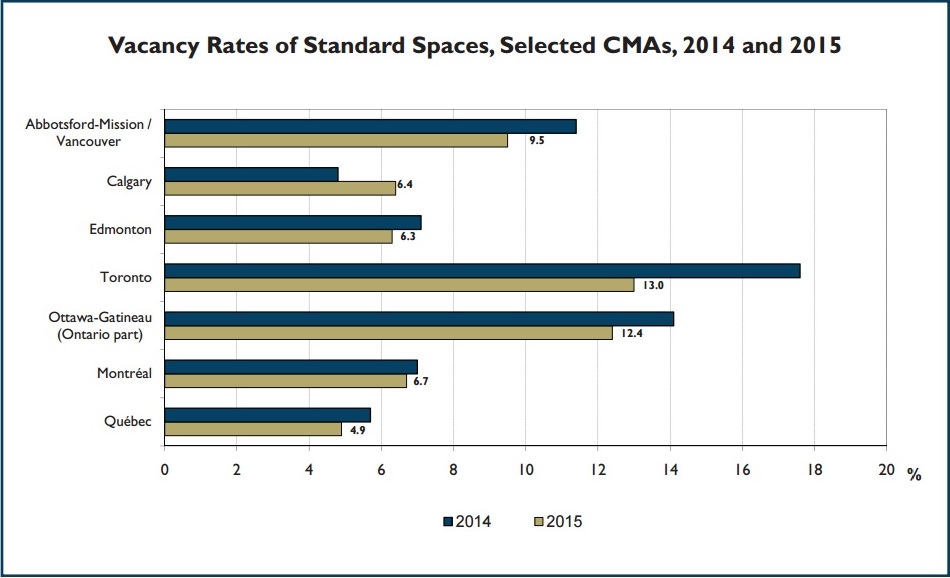 Despite an increase in senior residential units in 2015 over 2014, the vacancy rate decreased as demand for these housing spaces was higher. The number of residential units in senior living communities increased by 2.4%, from 219,052 in 2014 to 224,342 in 2015. Of these 224,342, 73.8% are standard spaces – residential spaces which do not provide high-level care. The number of elderly residents increased by 2.9% compared to 2014 so, overall, the vacancy rate for all residential units for elders, including standard and non-standard spaces, declined to 8.1% in 2015, from 8.7% in 2014. For standard spaces in senior housing residences alone, vacancy rate fell to 8.9% in 2015, compared to 9.7% in 2014.
Among the seven largest CMAs in Canada, Québec had the lowest vacancy rate in 2015 at 4.9%, while Toronto posted the highest vacancy rate at 13%. One probable reason for Quebec's low vacancy rate could be attributed to it having the highest capture rate at 18.5%. Capture rate involves seniors 75 years and older, so a centre's capture rate is the ratio of the total number of senior residents living within the homes included in the survey divided by residents who are 75 years old and above. According to the survey, only Québec displays a high degree of specifically targeted marketing of residences within the whole of Canada.
Higher Average Rent in Senior Housing
In Canada, the average senior housing rent for bachelor units and private rooms, which included at least one meal, went up to $2,107 per month in 2015, compared to $2,018 in 2014. Among the provinces, Quebec posted the lowest average rent at $1,521, while the highest average rents recorded were posted in Ontario at $2,815 followed by Nova Scotia at $2,796. At the CMA level, the lowest average monthly rent for bachelor units and private rooms is posted in Saguenay at $1,244, Sherbrooke at $1,367, and Trois-Rivières at $1,596; while the highest average rent is from Oshawa at $3,246, Toronto at $3,134, and Ottawa at $3,134.
Rent in senior residences is generally higher than in the conventional rental market because of the additional amenities and services they provide. Rent in senior communities is directly influenced by the type of service they offer. This is why the average for units offering heavy care services, are much higher at $3,520 in 2015, compared to the national average rent mentioned earlier at $2,107 per month. The average monthly rent for heavy care spaces was lowest in Quebec at $2,881, and highest in British Columbia at $6,011.
In Canada, nearly half of all the senior housing spaces are located in Québec and 44.7% of the standard spaces posted an average rent of less than $1,500 per month, while only 5.4% of the residential units in senior housing communities in this province posted an average rent of $2,500 or more per month. On the other hand, Ontario had 2% of the senior residential spaces rented for less than $1,500 per month, while 77% of senior housing units had an average rent of $2,500 or more per month.
The survey also indicated that senior residences are offering services and amenities to accommodate the evolving demands of seniors. The most popular amenities being offered to seniors in some retirement residences are 24-hour call bell service, onsite nurse service, exercise facilities, and transportation.