Ottawa: The Best City for Retirement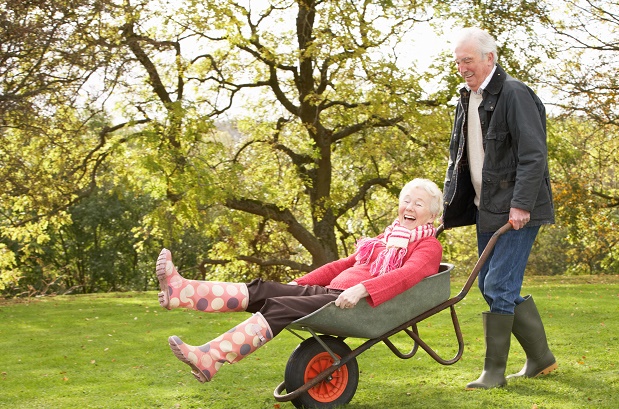 If you or a loved one is looking for an ideal place to retire, I would recommend Ottawa, Ontario. Well-known for its rich cultural history and remarkable architecture, Ottawa has a reputation for being a quiet, reserved, and family-oriented city. MoneySense, a Canadian investment and lifestyle magazine, rates Ottawa as Canada's best place to retire. Let us explore the many reasons why this city would make the best place to spend one's golden years.
Recreation and Social Activities to Keep Seniors Active
Ottawa has over 200 senior home facilities that are committed to provide physical, emotional, and social support to seniors. Aside from giving them the medical care they need, highly trained staff and coordinators develop and conduct daily activities and programs to keep their residents busy, active, and social. These Ottawa jobs in retirement residences is quite admirable, you can see how much dedication and effort they put into the welfare of their residents.
Wellness programs are offered in most retirement facilities in Ottawa, Ontario to keep seniors healthy and strong. Active seniors are provided with a nursing team, physiotherapist, and personal trainer who work one-on-one with them to help improve their fitness and wellness. Activities include cardio, core, balance, and strength training.
Activity plans and recreation programs include bingo, cards and games, billiards and pool tables, and gardening. The elderly are entertained with movie nights, musical concerts, and entertainment brought into their residence. Special celebrations of local festivals and holidays, as well as cocktail evenings encourage them to socialize with other seniors. There are also brain fitness and continued education programs to keep them mentally active.
Senior living communities in Ottawa also arrange for regular bus trips and outings for their residents so they can enjoy the outdoors and nearby establishments. They go to weekly barbeque lunches at local parks, weekly shopping trips to local shopping centers, and even visit casinos, shows, and heritage runs.
Seniors who love going to annual festivals and events will have several unique and exciting events to look forward to, such as the National Women's Show Ottawa in fall and spring, the International Jazz Festival, Ottawa Bluesfest, the Ottawa Winter Jazzfest, the Tulip Festival in early May, Glow Fair Festival, the Ottawa Dragonboat Festival, the Fringe Festival and the Carnival of Cultures in June, Folk Festival, and Lumiere Lantern Festival.
So Many Amenities to Choose From
Common amenities that are available in Ottawa senior housing facilities include gardens, swimming pools, craft and horticulture rooms, gyms, theatres, cafes, and pubs. Underground parking is an additional convenience for seniors who have their own vehicles. For those who don't, senior homes offer a number of transit options, such as taxis and weekly bus trips.
Active seniors who require less medical care will surely enjoy the availability of several different amenities in Ottawa, including museums, galleries, theatres, churches, historic sites, and parks with walking and hiking areas. I've heard that the Andrew Haydon Park and Rideau Canal Waterfront are popular choices among seniors.
Seniors are encouraged to explore Canada's rich culture and history by visiting museums located near Parliament Hill, such as the Canadian Museum of History, Canadian War Museum, Canada Aviation and Space Museum, National Gallery of Canada, Cumberland Heritage Village Museum, and Canada Science and Technology Museum.
While many of Ottawa's senior communities provide religious services, there are many places of worship within the city, including Saint Patrick's Basilica, St. Luke's Anglican Church of Canada, Christ Church Cathedral, Knox Presbyterian Church, Joyful Land Buddhist Centre, and Ottawa Mandarin Alliance Church.
There are city-operated centers for seniors in both the east and west ends of Ottawa, such as the Gloucester Senior Adults' Centre, Abbotsford Senior Centre, and the Roy G. Hobbs Seniors Centre. These seniors centers offer programs and events that allow seniors to interact with other older adults in the community.
Availability of Various Medical and Safety Services
Ottawa assisted living and independent living homes provide 24/7 on-site nursing staff. They also have doctors who visit their senior residents several times a week. There are some residences with on-site pharmacy, while others offer a travelling pharmacy service. Other medical services being offered are medication supervision, physical therapy, oxygen assistance, and other care packages.
The Ottawa Hospital is a non-profit public university teaching hospital that houses a Rehabilitation Center, Cancer Program, Eye Institute, Heart Institute, and Foustanellas Endocrine and Diabetes Centre which is is recognized as the leading referral center in Eastern Ontario for complex clinical care, research, and professional education.
The Montfort Hospital is also a university teaching hospital which is affiliated with the University of Ottawa. This hospital provides a wide range of programs available with a referral, such as rehabilitation, falls, cardiovascular and pulmonary health, diabetes, thrombosis, and a sleep laboratory, as well as spiritual and religious services.
The Queensway-Carleton Hospital houses the Champlain LHIN Total Joint Assessment Program, Congestive Heart Failure Clinic, and the Geriatric Day Hospital, which helps seniors with additional concerns surrounding the maintenance of their independence.  They also offer cancer information and fall prevention guide.
Ottawa Public Health provides other health and support services for older adults in the community.  This institution aims to help older adults maintain their independence and current health by offering senior health programs such as Healthy Aging and Preventing Falls. Their Essential Health and Social Supports Program helps families with low income by providing financial help for health related items, such as prescription drugs and dental care.
With so many great senior homes to choose from, a very clean city with low crime rate, so many places and events to enjoy, venues for worship, and access medical facilities and services, there is no doubt that Ottawa is the first (and probably the only) place that I would recommend to anyone who is searching for the perfect location to settle in and spend the rest of their retirement years.