Preparing to Move into a Senior Home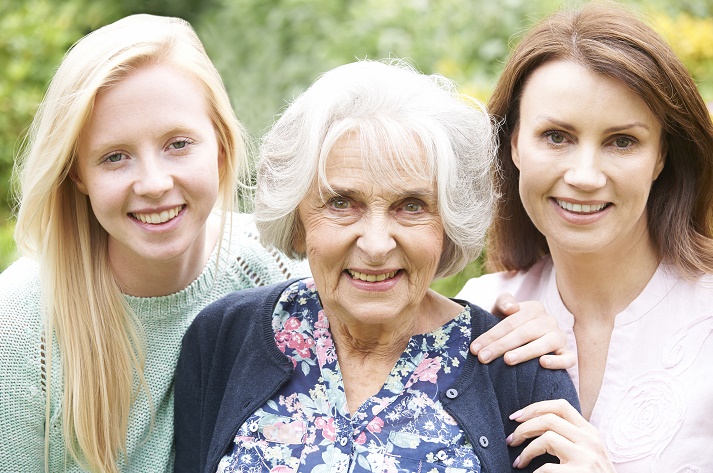 Transitioning into senior living and the idea of losing their independence can be overwhelming for older adults. This phase may come with feelings of fear, embarrassment, frustration, and even anger. As a senior goes through the process of preparing for their relocation to a retirement home, it is important for them to know that they are not alone in this.
If you are a senior who is having some apprehensions about moving to a retirement home, here are a few things to help you decide and become emotionally prepared during this stage in your life.
Accept Change in Their Level of Independence
Most of the time, elders feel that they are a burden to their family and friends. They feel guilty, frustrated, vulnerable, and even angry that they are no longer able do the things that they used to be capable of doing. Acknowledging these feelings and keeping their mind open to other ways that could help make their life easier will help you cope better with the change in situation.
Talk to Family and Loved Ones
It is important that you are able to openly and honestly communicate your wishes, plans, and concerns to your family and loved ones. Some parents may want to stay in their current location instead of moving to a retirement home which is near where their children live. If there are any apprehensions or concerns, it is best for you to express these from the outset to avoid any misunderstanding or unrealistic assumptions.
Be Patient
Losing independence is a normal part of aging and this should be taken as a sign of weakness. It is alright for seniors to allow themselves to feel sad or frustrated about the forthcoming changes in their housing situation and other aspects of their life, but keep in mind that these changes do not make you a failure.
Be Open to New Possibilities
During this time, loved ones will be offering you their suggestions about senior housing options and other ways to make your life easier. It will be best for you to try to keep an open mind and discuss all the possibilities. New experiences and situations can introduce you to new friendships and even help you discover new interests you've never considered before.
The family, too, has an equally important role during this stage. For family members who are looking for the best ways to care for their senior loved ones, here are some tips to guide you in this stage of searching for the most suitable community for your elder and helping them cope with change:
Don't Feel Guilty
Very often, family members feel guilty about having to place their loved ones into a senior home. Always keep in mind that the move is ultimately for the best. Moving a senior parent or loved one to assisted living or any type of senior housing is intended to benefit their elder's health and well-being.
Suggest a Trial Run
Make it easier for your loved one to accept the move by allowing them to experience living in senior housing for a short period, without committing to a long-term stay. This way, they will not feel forced to accept a decision that was made for them but, instead, they will feel that they are part of the decision-making. This will make them feel that they have a sense of control over their situation.
Promise to Keep in Touch
Assure your loved one that you will be visiting and spending time with them, just like old times. When visiting is not possible, family members can contact their loved one and their assisted living staff to monitor the status of their transition. It is also important that family members give their senior some space, so they could socialize and get involved in the community.
Bring Personal Items into Their New Home
Make their new home actually feel like home by decorating it with their favorite pictures, awards, and furniture. If they have a particular hobby, like playing chess, quilting, solving puzzles, or cross-stitching, make sure they have the items they need to continue their hobby. Also bring their favorite book, lamp, or reading chair along. They may not be able to bring everything to their new residence, but having things that are important to them will definitely make the move less stressful for them.
Don't Expect to Handle Everything by Yourself
While you would want to make sure that your senior loved one's transition to their retirement home goes smoothly, there are also other important things in your own life that you need to balance, like your own health, family, work, and finances. When the responsibility seems too daunting, seek help from other family members. Getting help is never a sign of weakness. It just means that you care enough about your loved one's health and safety and want to make sure that everything is managed well.
Preparing to move to senior housing can indeed be emotional and stressful, both for seniors and their family members. By being open to each other and to the many great possibilities that lie ahead, this transitional phase can become less challenging and more exciting, as your senior loved one welcomes this positive change in their life.