Proper Planning for Your Retirement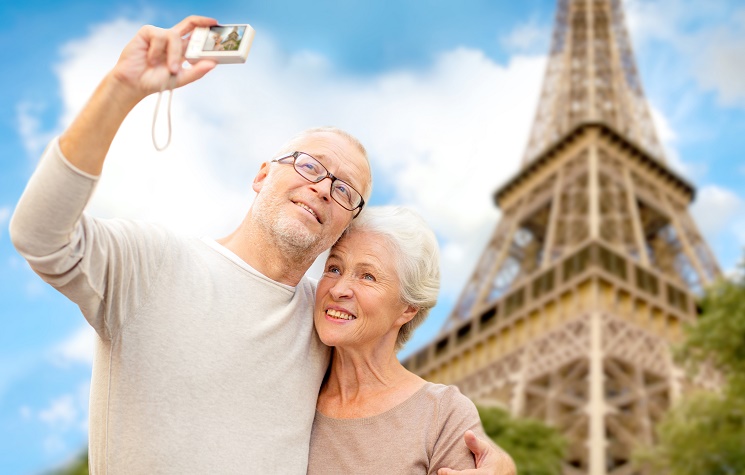 Deciding when to retire is not just about the timing of your retirement but, more importantly, the preparation leading up to your retirement. I believe that proper planning for your retirement is necessary so you can custom-build a retirement life that suits your specific preferences and desires. Here are some ways you can prepare for your retirement:
Envision Your Retirement Lifestyle
My first recommendation when you are planning for your retirement is to decide what kind of lifestyle you want to live. Retirement is the time when you can recreate and redefine your life because your are no longer constrained by your job. You are now free to make your own rules, make changes, try new things, and become the person you have always wanted to be.
Amalia Costa, head of retirement strategies at Royal Bank of Canada in Toronto, suggests taking a step back and understanding what your lifestyle plan is before you get into any decision about what to do with your investments. She also suggests creating two categories for expenses, the first being living expenses – these are the absolute must-need-to-haves. The second expense category would be the nice-to-haves, and these are more discretionary and lifestyle-based. According to Ms. Costa, it is important to understand the new expenses you will have in your retirement and determine which of those two categories they would fall into.
Live Within Your Means
After you have decided how you would want to fill your time during your retirement, you will now need to plan on how to fund your retirement life. Scott Plaskett, chief executive officer at Ironshield Financial Planning, recommends that you "take a look at all the other resources that you have and this is probably the most important calculation for somebody getting ready to retire, it's what's called your attainable retirement income. And attainable retirement income is different than your desired retirement income. Attainable retirement income is simply, how much will your resources support?"
Your attainable retirement income will most likely be derived from your employer benefits and pension plan, government benefits, and registered assets. I recommend that you take the time to fully understand each of these and create a plan considering how these sources of income would correlate with each other. I also suggest that you consider the order that you withdraw from these assets as you may have different tax treatments from different sequencing. It is best to have a financial adviser assist you in determining the right timing.
Take Calculated Risks
As you get closer to retirement, financial advisers suggest that you play it safe and guard your portfolio against any possibility of another financial downturn. At the same time, don't play it too safe either as you need to keep on top of inflation. According to Arthur Azimian, a financial adviser at Edward Jones in Mississauga, "If you have 70% good quality fixed income and then 30% of it is equity, and you go to 2008 and 2009, well, the bond portion did not go down as much as the equity portion did. So therefore, the proportion would be very significant to make sure that at the stage of life as you change, the amount of fixed income that you have in your portfolio will change with the amount of risk that you want to take."
Arthur further gives his recommendations based on inflation rate, "If you liquidate your assets, you could get very very little return on cash. Even GICs these days are paying very little, so the risk of having too much cash is it won't be able to keep up with inflation. Basically as a rule of thumb, if inflation is 3%, in 25 years everything is doubled. If we go too much into liquid there's the danger of running out of money, but the opposite is also true. If you go too much toward aggressive investing, too much toward high yield, or investment stocks if you will, then in the event of pullback that you're going to be severely negatively impacted."
Anticipate a Long Retirement
In general, people in Canada have longer lives. A 65-year-old couple has a 50% chance that at least one of them will live up to 90, with one in five reaching 95. Given this fact, I believe that it is just prudent to plan for a lengthy and fulfilling retirement. Consider that your latter years may involve health care expenses.  Also factor in the cost of senior living.
In Ontario, the average rent for assisted living units was $3,204 in 2013, with rates ranging from $1,750 for the least expensive bachelor unit to over $5,000 for the most expensive two-bedroom apartment, while the average rent for heavy care spaces was at $4,584. While some seniors with medical conditions prefer to stay in their family homes, I am convinced that living in retirement communities may provide them with better care and environment which is something worth considering.