Selected Long-Term Care Statistics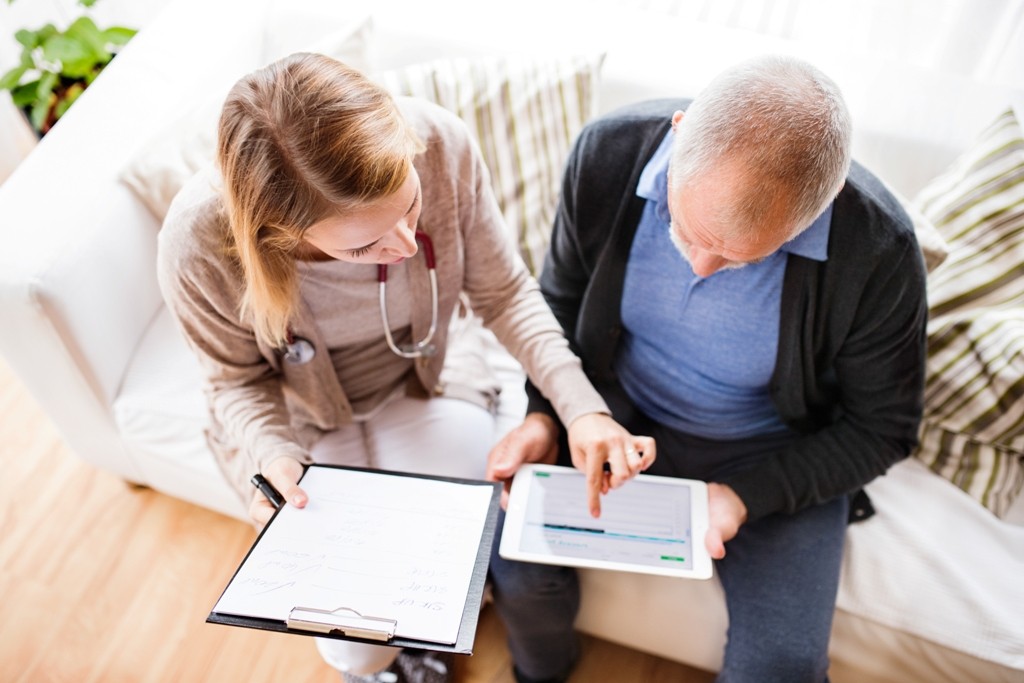 Whether you are a senior receiving long-term care or a caregiver, understanding the industry trends is important in order to make an informed decision. 
Live Your Retirement brings you selected, well-researched long-term care statistics related to age and gender of seniors, long-term care costs, future issues, etc. 
Let's check out some of the most interesting long-term care statistics and interesting facts:
What is Long-Term Care?
Long-term care refers to services intended to meet the medical and non-medical needs of individuals who are not able to perform their routine tasks. These individuals are often suffering from a chronic illness or disability that limits their ability to care for themselves for long periods. Long-term care services help promote independence and improve the patient's quality of life.
Who Needs Long-Term Care?
The older population is the primary user of long-term care services because of functional disability. 
Age
As people grow older, they are more likely to need long-term care supports and services.
52% of people turning age 65 need some long-term care services in their lifetimes. [1]

8% of people between age 65 and 74 need long-term care services.

17% of people between age 75 and 84 need long-term care.

42% of people above 85 need long-term care services. [2]
Gender
Women are more likely to need long-term care than men. 
An estimated 47% of men and 58% of women age 65 and older need long-term care during their lifetimes. [3]

70% of people in nursing homes are women. [4]

The average age of women in long-term care facilities is 80. [5]
Disability 
8% of people between ages 40 and 50 have a disability that may require long-term care. Sixty-nine percent of people aged 65+ develop disabilities before dying and 35% will enter a nursing home. [6]
Where do People Receive Long-Term Care and from whom?
Most of the individuals who need long-term care and assistance rely on unpaid caregivers. According to the American Association of Retired Persons (AARP) Public Policy, an estimated 40 million family caregivers provided 37 billion hours of care to adults with everyday activities in 2013. [7]
Long-term care recipients may use the service of paid caregiving to fulfill their needs. However, the cost of paid services is often an impediment to fully cover the requirements, forcing some people to forego necessary care. 
Long-Term Care Cost 
Long-term care expenditures were estimated to be $208 billion in the U.S., 2015. [8]

Medicaid is the primary source of payment for long-term care, followed by out-of-pocket payments by families and individuals. 

The average annual premium for a long-term care insurance policy costs $2,700, which is expensive for many Americans. However, there are often discounts – about 30% of the separately bought policies – for couples. [9]
Future Issues
Research suggests that by 2030, three million more 85-and-older Americans than there were in 2012 will need long-term care. But families and even the government will struggle to meet these needs, primarily due to Medicaid funding challenges. [10]

There are 29-52 million unpaid family caregivers in the USA. [11] 

One in 10 Americans over the age of 40 is providing long-term care to a family member as well as raising a child. Though assistance from family caregivers alleviates the financial burden, it can take a significant financial, emotional, and physical toll on the caregiver. 
Other Interesting Facts
According to a survey, around 41% of respondents believe that their spouse or partner would provide them long-term care if needed. [12]
References 
American Association for Long-Term Care Insurance report of data from leading sources including AARP. November 2019.

Long-Term Care Insurance Facts – Data – Statistics – 2019 Report

. www.aaltci.org

Governor party affiliation and Medicaid expansion status, Jun 20, 2017.

Medicaid's Role in Nursing Home Care

. www.kff.org

Administration of Aging, 11/15/2017. 

Who Needs Care?

www.longtermcare.acl.gov

Susan C. Reinhard, Lynn Friss Feinberg, Rita Choula, and Ari Houser AARP Public Policy Institute, July 2015.

Insight on the Issues Valuing the Invaluable: 2015 Update

. www.aarp.org

Seton Hall Legislative Journal, Vol. 43, No. 2, 2019. Failure to Thrive? Long-Term Care's Tenuous Long-Term Future. papers.ssrn.com