Senior Couple Have Something to be Truly Thankful for This Thanksgiving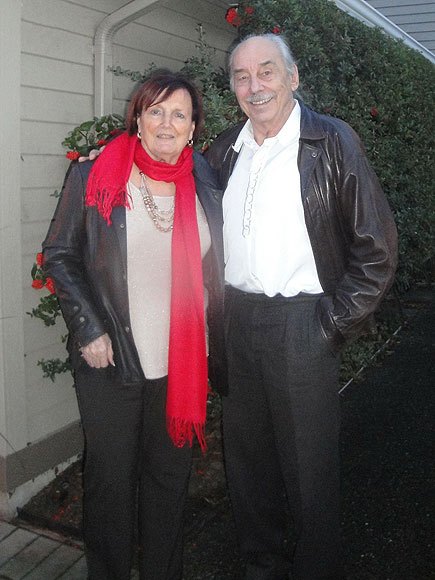 These are Anita and Wolfram Gottschalk, a couple from Surrey, British Columbia. They have been married for 62 years and have always been together, until the past eight months. Recently, they have been reunited and will be celebrating this Thanksgiving together — something that the couple and their family are really thankful for.
Wolfram, 83 years old, has been hospitalized for congestive heart failure and after officials have declared that he needed more care than his wife, Anita, who is 81 years old, they have been living apart. When Wolfram was moved to a transitional center, Anita requested to be put into a nursing home as well, so they could stay together. However, she was placed in a different nursing home.
Wolfram later on requested to be moved to the same center as his wife, but his deteriorating health caused him to be pushed to the bottom of the waiting list. Aside from Wolfram's heart ailments, he also suffers from dementia and was later on diagnosed with lymphoma — a form of cancer that affects the immune system. Living in different retirement homes, Anita and Wolfram only get to see each other for just a few hours every other day.
Raising Awareness About Anita and Wolfram's Story on Social Media
Ashley Bartyik, their granddaughter, shared a photo of their heartbreaking goodbye on Facebook last August, hoping that the post would draw attention to her grandparent's challenges and would pressure BC's Fraser Health Authority to change its policy to allow her Anita and Wolfram, as well as other elderly couples in a similar position, to be reunited soon.
Here is Ashleys's August 23 Facebook post: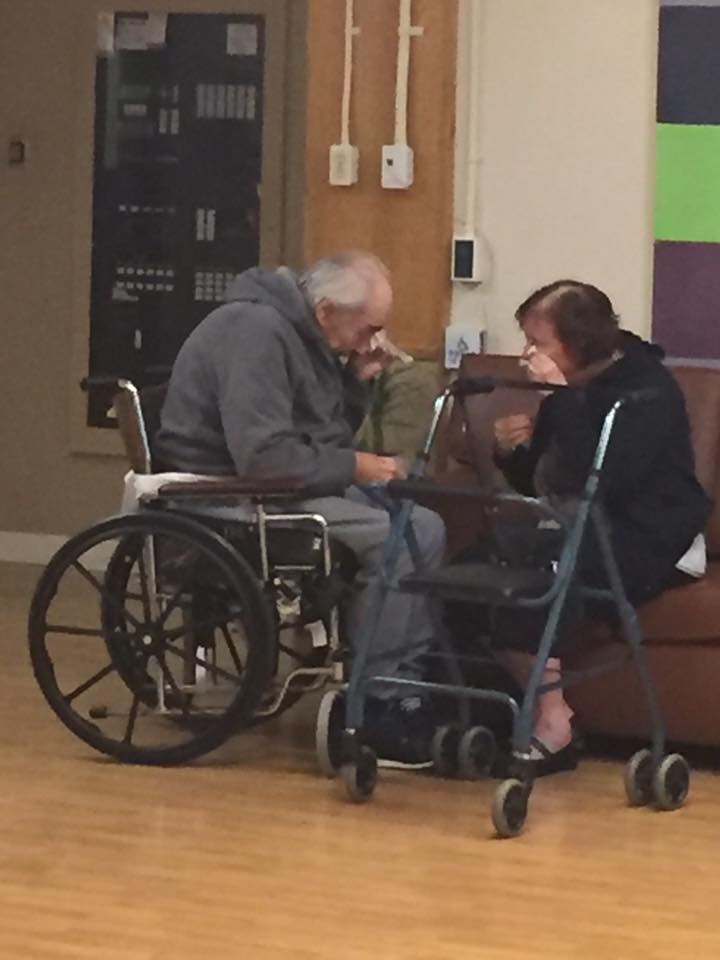 "…After 62 years together in marriage they have been separated for 8 months due to backlogs and delays by our health care system…

They cry every time they see each other, and it is heartbreaking. To make it worse, TODAY he was diagnosed with Lymphoma. Besides that limiting his time and making this more urgent, His Dementia is growing ever stronger each day, but his memory of my grandmother has not faded a inch…yet.

We are afraid however that if they are living apart much longer, his memory of her won't stay. This has been a strain on our family, making the 30 minute commute to bring her to see him, every second day, so he does not forget her.

Now with the news of cancer, our fight to have them in the same facility is even more urgent…

We want justice for my grandparents who after 62 years together deserve to spend their last moments in the same building…
Help from All Around the Globe
Since then, the post has been shared over 10,000 times and Ashley says she has received almost 1,000 messages from people from different parts of the world offering to help. According to Ashley, "We had a couple from New York offer to pay for privatized care for them which was fantastic."
Ashley explained, "If my grandfather gets a private bed it will kind of defeat the purpose of why I wrote the post and why I'm trying to draw attention to the lack of subsidized beds for couples. We want him to go through the proper channels like the thousands of other people on the waiting list above and below him."
Reunited At Last!
In her September 23 Facebook post, Ashley shows a picture of her grandparents together at last. This was after months of lobbying with the community to help speed up the move. Their family was very concerned because Wolfram is suffering from dementia and they feared that his memory of his wife would diminish the longer that they are apart from each other. They waited for months, crying every time they needed to be apart. This time, they were crying tears of joy.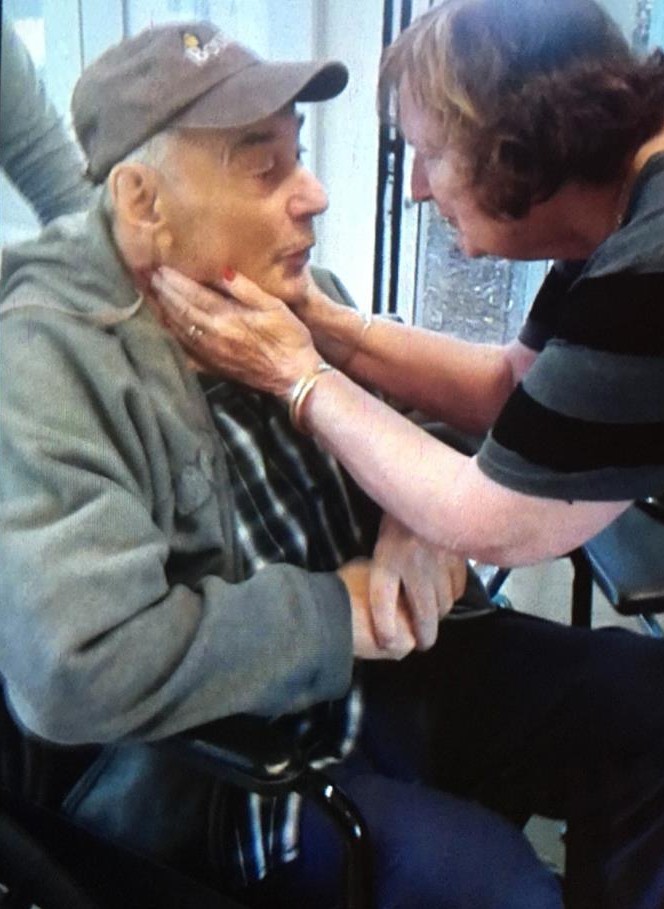 …Our family joyfully witnessed the reunification of Wolfram and Anita Gottschalk. Wolfram has finally been moved to the same facility as Anita at the residence at Morgan Heights. The reunion saw tears of joy for all involved. They can now be under the same roof for their remaining years, and we couldn't be more grateful…
See their heartwarming reunion here:

Thanksgiving is a time of giving thanks for one's blessings. This couple has been blessed with 62 years of loving marriage, and their recent reunion is another great blessing to be truly thankful for.