Senior Housing Options After Downsizing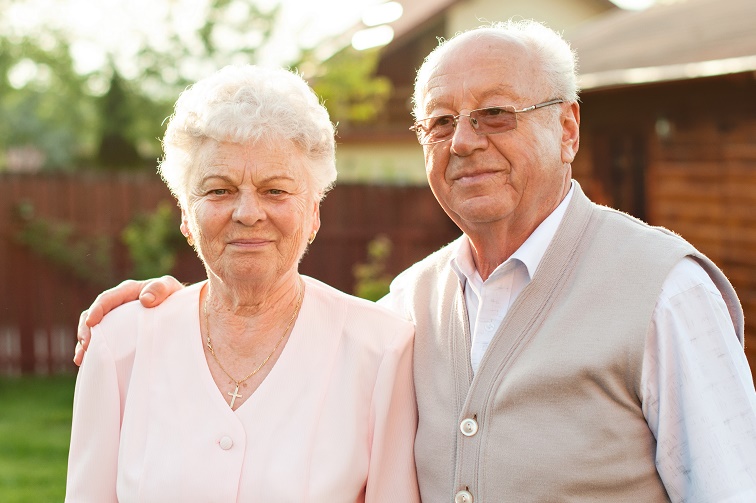 As seniors get older, downsizing becomes a necessary move. Their children now have their own families and so living in a large house becomes impractical. Income may not be as high as when they were employed or active in business. And for some, there is a need to gain funds for medications and other medical expenses. Seniors who are compelled to downsize are now faced with this predicament – to buy a smaller home or to rent.
The traditional individual would most likely opt to buy real estate because this is regarded as an investment that could yield a potentially high return in the future, which is probably the reason why majority of Canadians who are 45 years old and above are homeowners. According to the 2006 Census of Population, at least 75.5% of Canadians aged 45 to 74 possess their own homes. However in the same study, some seniors 75 years old and above are shown to prefer living in retirement homes or other housing and tenure options, resulting to a slight decrease in home ownership, with 67.9% of these seniors owning their homes.
Let's take a look at the scenarios of buying a home and renting one.
Costs of Buying a Home
Although housing is seen as an investment, it is also an expense. Consider the annual running costs such as property taxes, electricity, insurance, and the cost of maintenance. Occasional repairs are inevitable, and when they add up on a yearly basis, they can get to as much as 1% of the value of your property.
Another cost to consider are the interest charges of your mortgage payments. The repayment of capital and the down payment of your house is not considered as cost because you can eventually recover these when you sell your property. With the interest payments, if your mortgage balance is $100,000 and the loan interest rate is 5%, this will cost you $5,000 in interests over the next year.
David Kaufman, president of Westcourt Capital Corp., further adds opportunity costs involved when buying a house. Consider the amount that would be left if you sold the house today and paid off the balance of the mortgage and subtracted the deposit for the property that has been paid. The amount that you have could be invested, and this would earn interest. This amount is your opportunity cost – because instead of earning interest which is additional income for you, it is locked in your home.
For example, if your mortgage balance is $90,000 and the interest rate is 5.85%, your annual mortgage interest cost would be $5,265. Let us now estimate your annual recurring costs: taxes at $3,000, electricity $950, heating $1,500, insurance $700, maintenance costs $1,500, and Add annual repair estimated at $2,500 – these all add up to $10,150.  Annual opportunity cost is estimated at $5,700. Add all of these and you have $21,475. Deduct from this the projected 5% increase in property value over the next year which is approximately $ 11,500, your total annual housing cost will amount to $9.975 and your monthly costs is at $831.25.
Costs of Renting an Apartment
Based on the CMHC Rental Market Survey, the average monthly rent for two-bedroom apartments in Canada as of 2013 is $894, the lowest being in Quebec which averages $699 and the highest in Alberta at $1,157.
The cost of monthly rent seems to be close compared to the monthly costs of owning a house. Two things that renting an apartment gives seniors, though is liquidity and flexibility. Instead of your money being locked in your real estate investment, it is readily available in case of emergency or if you would need additional funds for medical expenses. Also, as a tenant, you do not have to shoulder expensive property maintenance. And if you eventually decide to move to an assisted living facility, it is easier to end your lease contract instead of selling a house.
So, there you have it. Buying costs versus monthly apartment rent. Given the very close match among these two Senior housing options, I would personally recommend renting, as that will allow you to be financially viable whenever you need the money to pay for hospital bills, medical expenses, emergencies, transfers, or your next travel.