Senior Living Features: July's Top 10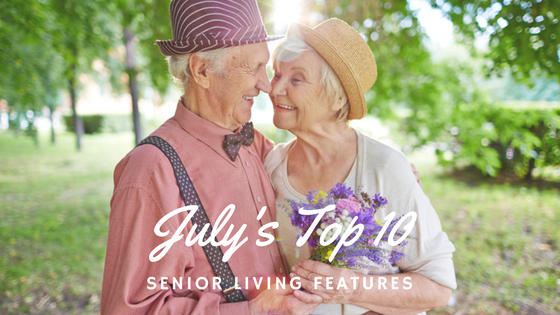 We hope you enjoyed all the wonderful stories and topics that we shared on our social media channels throughout July. In case you missed them, here are our Top 10 favourite features.
1. The most important tip
It's never too late to start exercising!
According to the U.S. Department of Health and Human Services, only 35-44% of adults 75 or older are physically active. Exercise is critical for the elderly as it can help the body and mind age well and improve health issues and disabilities.
2. The cutest birthday celebration
When you are twins AND want to celebrate your 100th birthdays together, what do you do? Well, Maria Pignaton Pontin and Paulina Pignaton Pandolfi just did that with the most whimsical photo shoot!
3. The best quote
There are many quotes and words of wisdom for seniors that we come across daily. However, this one by Nobel Prize Winner George Bernard Shaw is clearly this month's favourite!.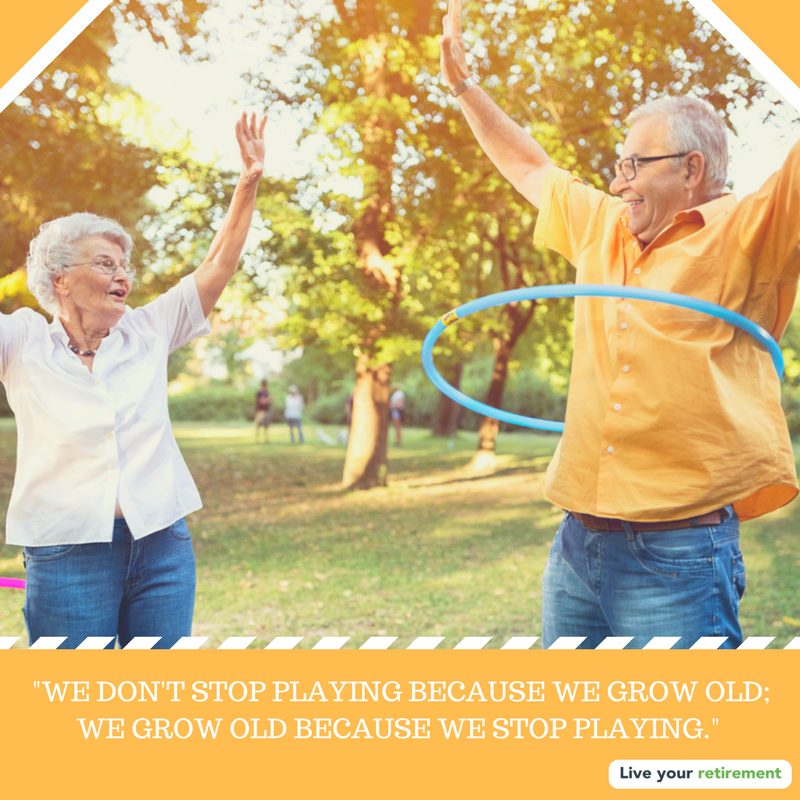 4. The sweetest love story
Who doesn't enjoy reading or hearing about a story of true love? This Edmonton's couple melted the hearts of YouTube video viewers, as well as the hearts of staff at the Royal Alexandra Hospital! Staff went out of their way to make sure these seniors spent their last moments together, and even recreated their beautiful story in a short video.
5. The most amazing act of kindness
There are many to choose from but Fraser, a 20-year old medicine student from the UK, and his Cycling Without Age initiative went viral! He spends his free time giving rickshaw rides to the elderly. His idea of voluntarily taking seniors out for a ride, so that they can enjoy the outdoors and breathe some fresh air is just the most amazing act of kindness of this month.
6. The coolest music video
Musician Macklemore definitely thought out of the box to celebrate his grandma's Helen 100th birthday! Not only did they do what Helen wanted for her special day, but he also featured the celebration on his latest music video.
7. The most inspirational senior
Rosemary Smith is the oldest person to drive a F1 car! No wonder she made our Top 10! Her love for speed started many years ago when she started competing in male-dominated rallies. Rosemary is so inspiring to all of us as she never gave up her dream of driving one of the fastest cars in the world!
8. The most beautiful flower girl
There is certainly no age limit for flower girls!
Abby Mershon married on July 1st, and she always knew she wanted her grandmother to be her flower girl. Even though she wanted to throw candy instead of petals, her grandma had the time of her life making her grand entrance! Abby and her grandma have always been very close with Abby wanting grandma to also shine on her special day.
9. The healthiest nutrition advice
Not only chocolate is good for the soul, but also for seniors health! Indulging in a piece of dark chocolate gives seniors a brain power boost. Dark chocolate (70% or over) contains high amounts of flavanols. Even though other foods has them, the ones found in cocoa are quite unique. They improve cognitive function and cardiovascular health!
10. The most surprising ageism fact
Did you know that Ageism may now be more pervasive than sexism and racism? According to the World Health Organization, 60% of seniors feel that they are not respected. By 2050, the elderly population will reach 2 billion, so the organization has started campaigning and creating awareness on the importance of  their contributions to society.