Seniors Who Achieved Extraordinary Things in Fitness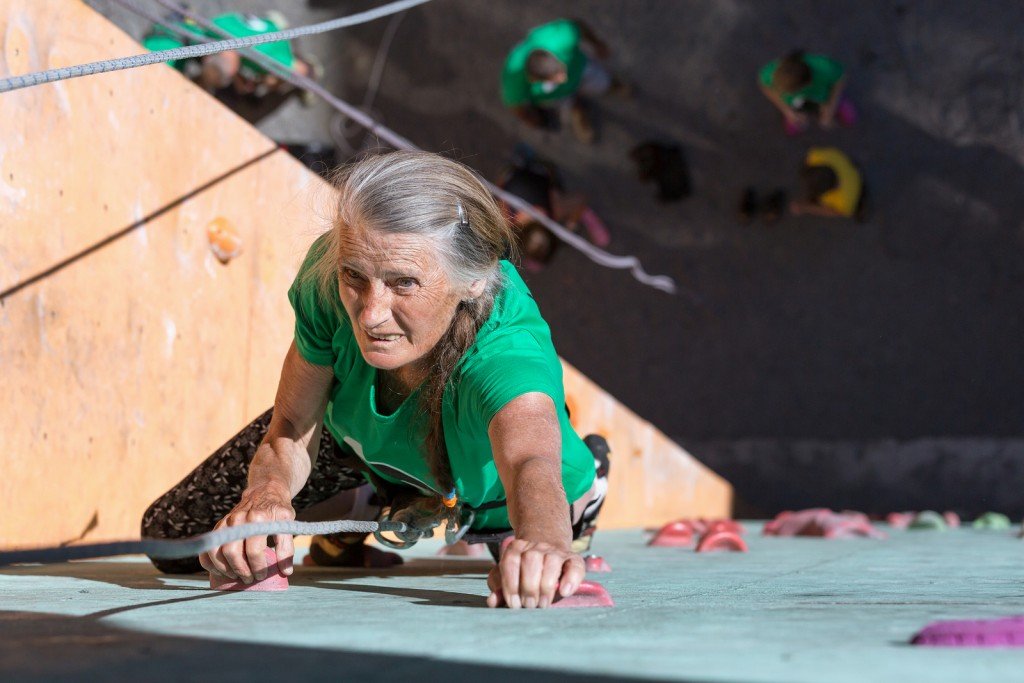 There is nothing better in life than encountering people who inspire us. It is even better when those people are seniors who have accomplished extraordinary things later in life. These seniors are definitely changing our point of view on aging and helping society understand that you can set goals at any age and still accomplish them.
A couple of months ago, we started doing some research on this subject and the results were incredible! We then decided to work on a blog post series to share our findings on seniors and hopefully motivate you to follow your dreams. This first part of the series includes four amazing seniors who achieved their fitness goals after 60. Enjoy!
Tao Porchon-Lynch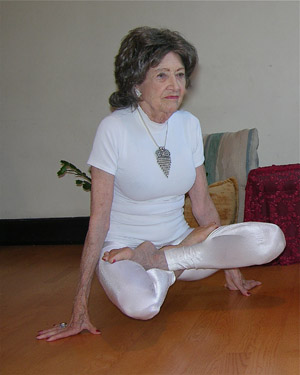 Tao turned 98 last August, and she is not slowing down any time soon! She was born in India in 1918 and was raised by her uncle in Pondicherry.  When she was 8 years-old while vacationing with her uncle and aunt, she saw some boys making weird shapes with their bodies on a beach. She thought it was a game as she had never seen anything like that before. Little did she know then that she had discovered yoga.
Tao's life is nothing less than impressive. She met Gandhi when she was 12 years-old, moved to New York and married Bill Lynch with whom she co-founded the American Wine Society, and even impressed his holiness the Dalai Lama.
After her husband passed away in 1982, she once again started practicing her beloved yoga. Since then, she has been teaching yoga non-stop. She was given the Guinness World Records title of oldest living yoga teacher in 2002 and even participated in America's Got Talent.
She is invited all over the world to give yoga workshops, only drinks tea or wine, absolutely loves dancing and her students adore her. Way to go, Tao!
Dr. Charles Eugster

Dr. Eugster turned 97 last July. He was born in England, but also has Swiss citizenship. When he was young he participated in rowing competitions while he attended dentistry school.  However, he started working out when he turned 85! He recalls looking at himself in the mirror and not being happy with what he saw. Even though his fitness journey started out of vanity, it became his lifestyle.
He is a World Master Rowing gold medalist, an international athlete and even a celebrity in Europe! When he was 87, he joined a bodybuilding club and was trained by a former Mr. Universe. He earned his amazing biceps, that he proudly still shows, with a lot of hard work and sweat.
Just like Tao, Dr. Eugster is not stopping any time soon. He enjoys reading about aging and fitness, works out four times a week and eats a very balanced diet. Dr. Eugster definitely proves that seniors, and all of us, can be in shape at any age!
Sister Madonna Buder
For some seniors it may come as a surprise that this amazing woman who has completed over 340 triathlons, including 45 full Ironmans, turned 86 last July and is a nun!
Sister Madonna Buder was born in St. Louis, Missouri in 1930. When she was very young, she decided she wanted to become a nun, and by her early twenties she had entered a convent.
Many years later, while attending a retreat in Oregon, a priest suggested that she should pick up running as it was good for the body and mind. She thought it would be fun as she used to be a good athlete when she was a teenager. Then at the age of 48 she started running. In 2005 when she was 75 years-old, she participated in the Hawaii Ironman. She completed it making her the oldest woman to finish the competition.
Even though she is 86 now, she is not ready to stop running. She runs everyday to church, bikes and swims in a lake near her home. Her diet is well balanced consisting mostly of raw fruits and vegetables. This "The Iron Nun" is not only an inspiration to seniors, but to all of us!
Yuichiro Miura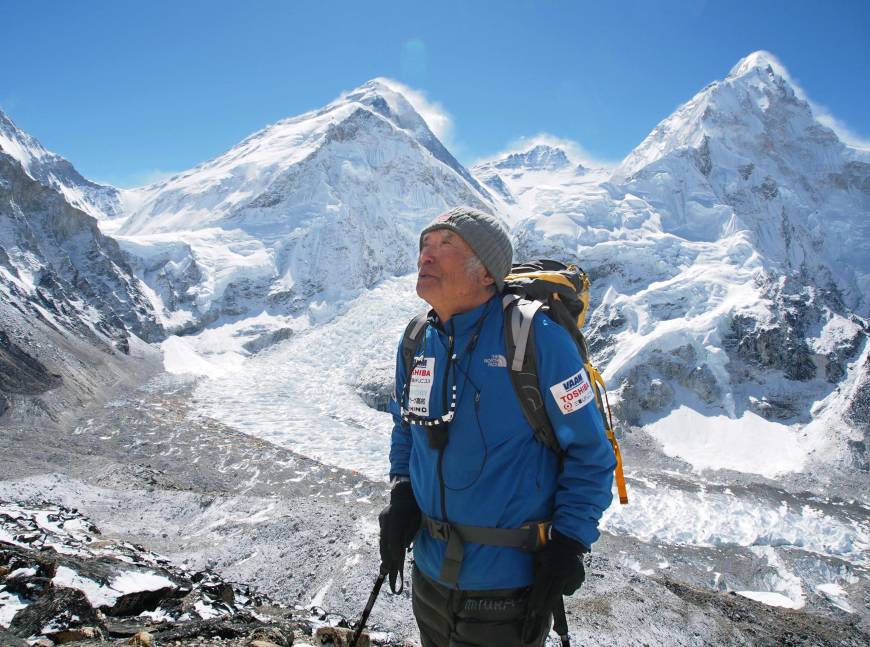 Yuichiro Miura turned 84 last year, and he is certainly one of the seniors who is not afraid of heights! He was born in Aomori, Japan in 1932, studied veterinary and learned how to ski when he was very young. While attending university, he discovered his love for extreme sports. He has set world speed records for skiing and by the time he turned 54, he had already skied down the highest mountains in each continent!
This cool senior, who prefers to be called "Super G" by his grandchildren, became the oldest person to climb Mount Everest. Not only did he do it once, but three times! The last time was when he was 80 and he said that most likely it was his last. Yuichiro's daughter says that he is an inspiration to all of us as he understands the importance of having a dream.
Besides Yuichiro's skiing and climbing achievements, he was named the "godfather of extreme skiing" by the Smithsonian Magazine back in 2010. "Super G" does not have any plans to slow down at all as he has a very busy schedule that includes lectures all around the world!
We hope you enjoyed this first part of the series. Make sure you join us next week to learn more about amazing seniors!