Talking to Older Loved Ones About Moving to a Senior Home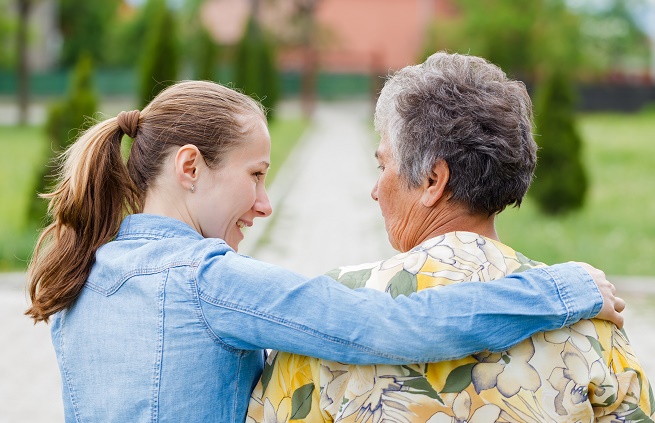 There comes a time when our senior loved ones are no longer able to live the same quality of life that they used to. Memory starts to fail, meals become a challenge so they are not able to eat well, there is less physical activity, and they no longer socialize as much. When this time comes when you and the rest of your family realize that your mom, dad, or another elderly relative can no longer safely live at home, how do you talk to them about moving to a senior living community and convince them that this would be the best option for them? Here are some suggestions on how you can convince an elderly loved one that it is time to consider moving to a senior community.
Plant the Seed
When you start talking to your elder loved about the prospect of one moving to a retirement community, mention the options that could make their life more comfortable and fulfilling. Be careful not to seem like you have already made the decision for them. If you or other family members find it difficult to convince them, you can ask a family friend or spiritual leader to help you talk to them.
Be Sensitive to Their Feelings
Bear in mind that it will not be easy for your loved one to think of leaving their home, which is where they spent most of their life with their partner, raised their kids, and once had neighborhood friends. I can imagine how hard it may be to leave all those behind. So when starting a conversation with older relatives about the possibility of living in a senior home, choose your words carefully and consider how they would feel.
Focus on Their Safety
Let your aging family member know that you are suggesting the move for their safety. Help them understand that it will be best for them to be in a place where they would always have company. You can also cite the possibility of falling. According to CDC, millions of senior adults aged 65 and older fall every year, causing moderate to severe injuries. Living in a senior home will give them a sense of security that there will always be someone watching over them and keeping this accident from happening.
Have a Tour of a Retirement Home
Schedule a tour of the senior homes you are considering and let your aging loved one personally experience their facilities and talk to their residents and staff. Assure them that they will not be compelled to make a decision right away. If they are willing, inquire with the senior home of their choice if they can have a 'test drive' of the place and maybe stay there for a week to see if this is something they can agree to move into eventually.
Cite Friends or Relatives Living in Senior Homes
If you know of elder relatives or friends who are happy living in a retirement home, go and visit them with your loved one so they could personally learn about the positive advantages of living in a senior home straight from the actual residents.
Emphasize on Stress-Free Living
Point out the fact that living in a retirement community means stress-free living. Enumerate the convenience of gardening without cleaning the yard, of having staff to take care of their needs, and not having to call a plumber to fix the kitchen sink. They can be alone when they want to, and also socialize with fellow senior residents when they are in the mood to do so.
Let It All Sink In
After you've talked to them and showed them the many positive benefits of living in a senior home, all we can do it wait. It might take some time to let it all sink in, so the best thing I can suggest is to wait for your aging loved one to eventually realize that moving to a retirement community is the best for their safety, health, and well-being.