The Beauty of Intergenerational Friendships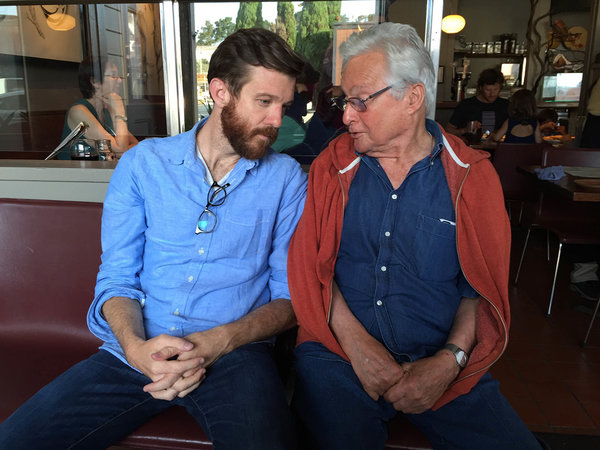 Photo credit: The Huffington Post
We've all seen flashmobs – when a group of dancers amidst an unsuspecting crowd suddenly dance to a beat and come together to entertain everyone with their lively choreography. While it it always a pleasant surprise to be able to watch a dance performance such as this, there is a particular flashmob that stands out from the rest – one that shows men and women, guys and girls from different generations which makes you question if "generation gap" should really exist.
Friendship Has No Age Limit
Photo credit: The Huffington Post
Jerry and Jason is one great example of an intergenerational friendship. Jason met Jerry when his graduate school mentor suggested that he 'get his story'. During the first two and half years of their friendship, they would have coffee and cake, and Jason would fix any computer problems Jerry had.
Over the next six years, their relationship grew. Jerry eventually began referring to Jason as his adopted grandson whenever people would ask about the nature of their relationship. Jason shares that one reason why they were able to develop a good friendship is because they both share the same experience of losing siblings at an early age.
He also shares that one great thing about their relationship is being able to be themselves. Also, being born in different times, they were both curious about each other's lives and so they were able to share wisdom that they have gained from their own respective generations.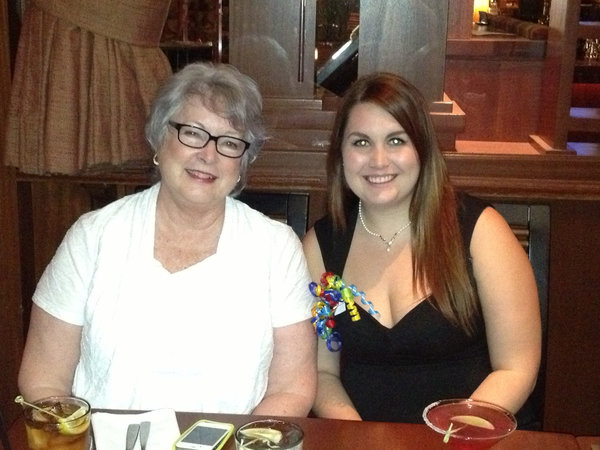 Meghan and Kathie met when Meghan enrolled in one of Kathie's university courses. Meghan loved Kathie's style of teaching, so she took several more classes with her. After Meghan graduated, Kathie offered her an opportunity to be her graduate teaching assistant and she gladly accepted.
Despite the age difference, both ladies feel that they have so many things in common. They both love music – Kathie loves Jimmy Buffett, while Meghan loves Elton John. Meghan also feels that her being an old soul is another reason for their close bond.
The Value of Intergenerational Friendships
Genuine friendship, regardless of age, brings about so many wonderful things to people. For one, there is an opportunity for people who have intergenerational friendships to share their knowledge. Undeniably, seniors have gone through so many experiences that the younger generations can only read about in books, including something as simple as using a payphone to call home. Intergenerational friendships enable older people to share firsthand knowledge, leave a legacy, and impart wisdom.
And this is not a one-way-street. Even the younger generations can share valuable knowledge to seniors, like teach them how to create social media accounts and engage on Facebook, Instagram, and Twitter. Older individuals will also enjoy learning how to use an iPod to play their old favorites.
Intergenerationalal friendship is also a way for an individual to broaden their support system. As we get older, we experience losing some of our family members and friends. When we build relationships with younger generations, this enables us to offset the feelings of isolation and loneliness that may lead to depression in senior individuals who have lost their love ones.
Improved overall health is another benefit of intergenerational friendships. In fact, older adults who spend time with children are able to burn 20 percent more calories per week. Also, seniors who engage with younger generations are also less likely to experience a fall and tend to perform better on memory tests. You could say that being with younger people keeps one young!
Intergenerations Quebec
The video featured in this article is from Intergenerations Quebec, is a non-profit organization that aims to help address the problem of isolation among seniors. Every year on 25th May, is celebrated as Quebec's Friendship Has No Age Day, and this year, the flashmob composed of men and women of all ages has shown just how wonderful intergenerational friendships are.
Sometimes, it is much easier for older people to maintain their own circle of friends or just stay home, doing their usual routine. Getting older, people have the tendency to simplify their lives and this includes avoiding new things, and even possible new friendships. But, as you can see, there is so much happiness that comes with meeting new people and building new connections – even with those who are much younger than you. So, I suggest that you make it a goal to go ahead and be open to meeting new friends this year, no matter what their age is!