The Importance of Social Interactions for Senior Health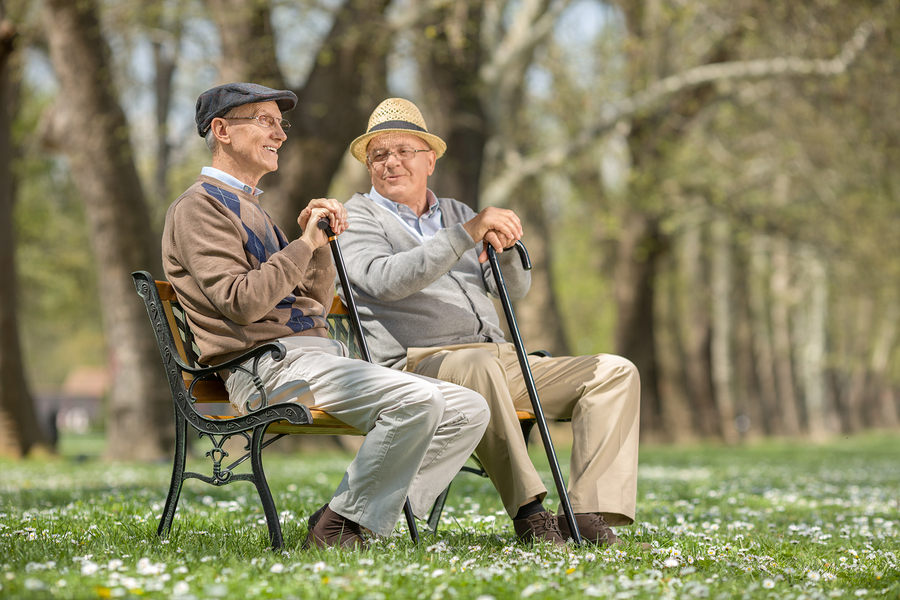 When it comes to senior health and well-being, it is ideal to stay connected with others through a variety of social activities. This is based from a new study which found that older adult individuals who are frequently involved in social activities are less likely to have physical or cognitive issues as they age. And although seniors have the tendency to lose formal social roles when they retire or after the death of their spouse, it is important to note that they can still seek out social activities that are appropriate for their age.
"People have some control over their social lives, so it is encouraging to find that something many people find enjoyable—socializing with others—can benefit their cognitive and physical health," says study author Patricia A. Thomas, Ph.D., of the Population Research Center at University of Texas at Austin.
In the said study, which is featured in the December issue of the Journal of Health and Social Behavior, researchers analyzed data from a sample of 1,667 adults above 60 years old. The data collections from the participants were performed in the years 1986, 1989, 1994, and 2002. The participants were asked about how frequent their social activities were over the past 12 months. The participants were also given questions about their cognitive and physical limitations.
The research established that seniors who were involved in high levels of social engagement which only slightly declined as they aged and those who had medium to high levels of engagement that increased over time both developed cognitive and physical limitations more slowly compared to seniors who have had low levels of social engagement in their younger years which further decreased over time.
Worldwide, several studies have similar findings, showing that there is indeed a positive correlation between one's level of social interaction and their and cognitive physical health. In their research, Living Long & Well in the 21st Century:  Strategic Directions for Research on Aging, the National Institute on Aging (NIA) shares the findings of several studies that are related to social interaction and health. Here are some relevant insights:
Social relationships are consistently linked to biomarkers of health.
In healthy individuals, positive indicators of social well-being may be associated with lower levels of interleukin-6, an inflammatory factor implicated in age-related disorders, such as osteoporosis, rheumatoid arthritis, cardiovascular disease, Alzheimer's disease, and some forms of cancer.
Some seniors feel that caring for their grandchildren contributes positively to their health as they are more active. Doing so also leads to a strong emotional bond and a more active lifestyle, healthier nutrition choices, and even helps to reduce or stop smoking.
Social isolation is a major risk factor for morbidity and mortality, especially in seniors.
Loneliness may affect an elderly individual on both physical emotional level.
Ways to Prevent Elder Isolation
There are several ways families and senior caregivers can help to lower or prevent the risk of elder isolation. For one, it would be good to help seniors improve their mobility by guiding them about local public transportation and other options available to them for travelling around town.  It is a good idea to encourage seniors to use adaptive aids, such as canes or walkers.
Another way is to encourage them to join activities that will make them feel a sense of purpose. You can help your senior connect with local social organizations, charitable groups, or similar other programs that are aligned with their interests. Being able to continue to contribute to society is essential in boosting their confidence.
You may also want to encourage them to participate in wellness activities. One reason why some seniors are hesitant to participate in social activities is because of negative self-image, and regularly doing light exercises, such as yoga or tai-chi, can greatly help them maintain their physical health as well as improve their body image.
It is also recommended to address health issues, such as hearing, vision, and incontinence as these affect how seniors participate in conversations or other social activities. Encourage them to undergo regular testing and address any hearing or vision problems so they may be able to fully engage with others.
While there may be a lot of factors that may influence the level of social interactions among seniors, there are several ways to encourage them to stay in touch with family, friends, and the community, whether they are living in their own home, with family, or in a senior home. The key is understanding them and knowing which activities they will be more open to doing.