Things to Do in Long Term Care to Keep Your Mind Active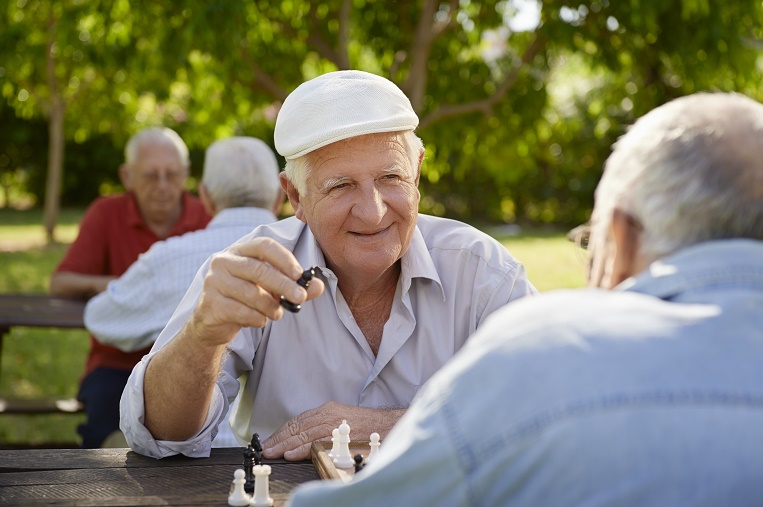 While in long-term care, it is beneficial for seniors to do certain activities that will help keep their minds sharp. Sometimes, this can be quite challenging as the priority for individuals staying in long-term care is on maintaining the physical health of the seniors. However, the mental health of seniors staying in long-term facilities is just as important as their physical well-being.
To maintain the mental capabilities of seniors living in long-term care, there are exercises and activities that, when done on a daily basis, can train the brain and keep it in tip-top shape. Here are things that seniors can do everyday to keep their brains active and sharp:
Make it a Habit to Read
By reading everyday, you exercise the brain and keep it in great shape. Reading triggers the mind to imagine and comprehend, expands one's knowledge, and widens the vocabulary. A recent study shows that people who read and stay mentally active have better memory and brain power when they get older.
"Our study suggests that exercising your brain by taking part in activities such as [reading, writing, and playing with puzzles] across a person's lifetime, from childhood through old age, is important for brain health in old age," says study co-author Robert S. Wilson, PhD, senior neuropsychologist at Chicago's Rush University Medical Center.
It is said that reading requires more mental energy as a person tries to comprehend the text compared to watching television. Reading also exercises our working memory, actively processing and storing new information and then transferring this into long-term memory.
Participate in Group Activities
Seniors are encouraged to participate in physical or group activities provided by your long term care facility. Long term facilities generally provide various group activities that appeal to different types of people, such as crafts-making, gardening, men's club, women's club, book club, cooking, baking, or outings like bingo, dining, watching movies, or visiting the museum, zoo, park, or botanical gardens. These group activities are a great way to establish social connections and keep you physically active, which benefits you in so many ways. Aside from improving your mental health, these also benefit your emotional health and physical health as well.
Make Time for Play
Think of any type of leisurely activity that is fun and gives you enjoyment. You may want to play an instrument, solve crossword puzzles, or play a board game. Any way you want to play will do great wonders for the brain, boosting your memory, cognitive, and logic skills. Outdoor games are also great for keeping the body and the mind active.
Socialize with Other Members of the Senior Community
Building friendships with other residents and staff in the long-term care facility is not only a good way to keep yourself happy during your stay in the senior community, it also helps keep your mind active. Engaging in pleasant conversations and spending time with others gives you an opportunity to gain other people's insights and widen your perspective.
Write on Your Journal Everyday
Keeping a journal and documenting your thoughts and feelings, daily activities, and other things you feel like writing also helps to enhance brain function and boost one's memory, not to mention that this type of daily routine gives you something to reflect back on. Seniors who are tech savvy and know how to use the computer and the internet can also maintain an online journal or use social media to post daily updates and stay connected with their family and friends.
Take a Nap
Taking a midday nap helps to improve memory skills equal to the benefits of a full night of sleep. Sleep apnea is common for a lot of seniors, so napping for at least twenty minutes in the afternoon will give the added energy needed to perform other activities for the day.
Eat a Healthy Diet
To keep both the body and the mind functioning at an optimal level, it is very important for seniors to eat the right foods. It is recommended that a senior's diet consists of foods that are low in fat and cholesterol. Dark-colored vegetables that are rich in nutrients and foods that contain high levels of antioxidants are good in boosting the brain's memory and cognitive functions.