Tips for Celebrating Easter in a Senior Home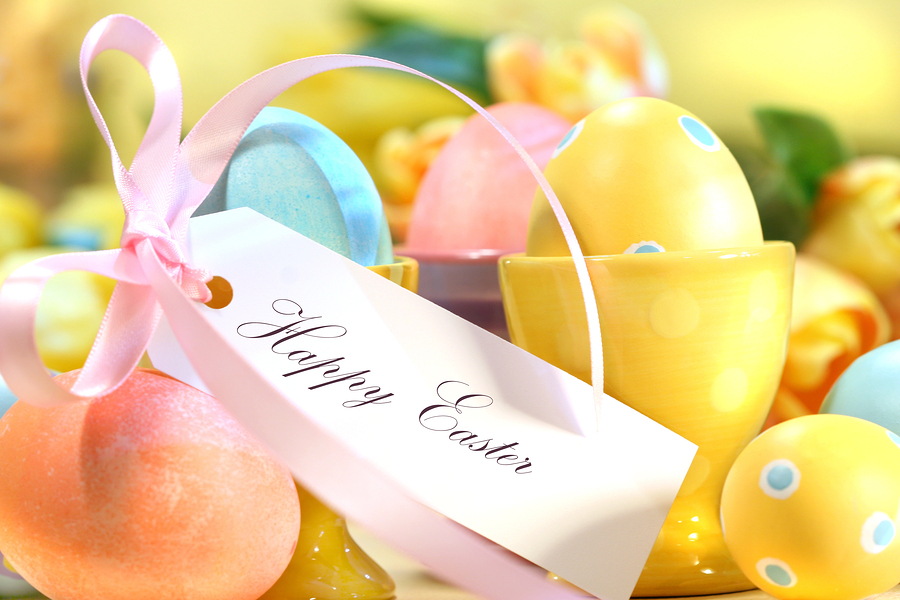 During holidays like Easter, it is important for families to celebrate together. If your senior parent is living in a retirement home, it would be great if you can visit them with your siblings and children. Here are some tips to help you make the most of your visit and celebrate Easter with your senior in a simple yet memorable way.
Take Your Senior Out
If it is possible, take your senior loved out. If you love nearby, take them to your home so you can celebrate in the comfort of your residence, watch the children hunt for Easter eggs, and enjoy your cooking! If this is not possible, literally take them out to the senior home's garden and get some sunlight and fresh air. Spending time outdoors and exchanging stories is a relaxing way to catch up.
Give Your Senior an Easter Basket
When visiting your senior at the retirement home for Easter, bring them an Easter basket. Fill this with their favorite snacks and chocolates, add in some bunny and egg trinkets, and a thoughtful card to remember this day by. Let them share these goodies with other seniors at the retirement community and spread the love and happiness to others!
Celebrate Easter with the Whole Family
Call your siblings and other relatives who are close to your senior parent and invite them to come to the retirement home with you. It is always happier when everyone is present, so this will be a great celebration if the whole family can gather together on Easter Sunday. Bring the children along, the young ones have a unique gift of bringing utmost joy to elders. If for some reason some of your family members and close relatives cannot go to the facility on this occasion, consider using technology to your advantage and schedule a video call with them via Skype, Facebook Messenger, or Viber. Although they may not be physically with you on that day, at least they will be able to greet your senior loved one and talk virtually face to face for a few minutes.
Keep Your Easter Traditions Alive
Every family has a unique way of celebrating Easter in Canada and whatever traditions you have, you can continue doing them even when your senior loved one is living in a retirement home. Do you have an Easter egg hunt? Are there certain dishes your parents used to cook during this holiday? Or do you usually go out for Easter dinner? Relive your family traditions and do them during your visit. You can bring prepared Easter eggs or prepare them there, then have your kids along with the seniors hunt for them! You can cook the dishes you normally have for Easter, or order take out from your parent's favorite restaurant.
Capture the Moment
With today's smartphone technology, it is now easier to take amazing photos and even videos with your loved ones. Capture fun memories of this day and print some of them out before you leave so your senior loved one has something to remember this day by. There are pocket photo printers available in the market which let you print instantly from your mobile phone.
Share Your Moments Online
Mobile internet has made it possible to instantly share moments online on various social media channels, like Facebook, Instagram, Twitter, and YouTube. Arrange with family members and relatives to share your moments online and with your tablet or smartphone, show you seniors photos and videos of what's happening outside the retirement home.
There are many ways you can enjoy Easter with your loved ones, even when they live in a senor community. And whichever way you choose to celebrate it, remember to celebrate it with love!