When Is The Right Time To Move To A Retirement Home (Talking With Elderly Parents)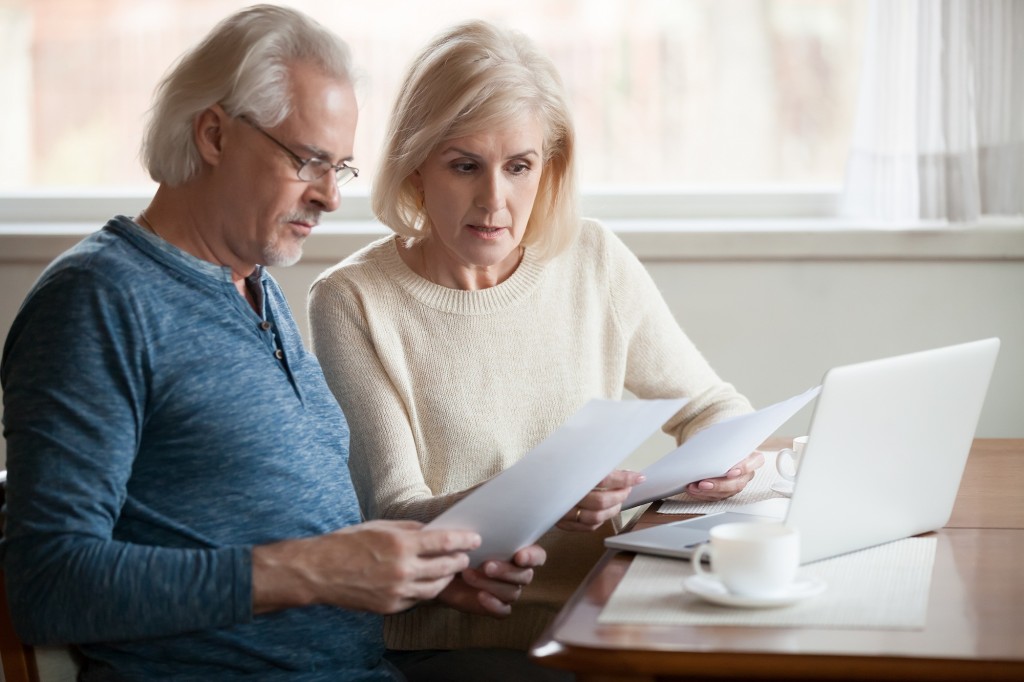 We all dream of retiring during our working lives. People consider retirement living for various reasons, from health preferences for having a peace of mind in the golden stage of your life.
But retirement may not be exciting for everyone. Many people opt for a retirement living blindly and end up stressed out and disappointed.
Deciding whether or not to move yourself or your aging parents into a retirement home is fueled by emotions and conviction.
Though retirement homes provide a comfortable, happy and caring lifestyle, checking your readiness to move to a retirement living is crucial to enjoying the golden age.
So, if you are also unsure whether it's the right time to move to a retirement community, follow these signs:
You have saved enough money for the desired retirement
You can't precisely determine how much money you'll need in retirement, but you can make some basic calculations.
First, calculate your annual living expenses. Count in the potential medical expenses and costs of new activities such as travel, eating out, and caring for grandchildren.
The average health care cost in retirement is as follow:
A 65-year-old man spends $189,687 on medical care in retirement, while the average 65-year-old woman spends around $214,565.
Know what healthcare services Medicare or other government plans for seniors and retirees will and won't cover, and plan accordingly. Make sure you are eligible for government programs for senior living. 
Next, examine your total savings and estimate the approximate return on that money as you age. Also consider other things, such as whether you might draw equity from your home.
As a rule of thumb, multiply your expected annual expenses by 25, and once you approach the resultant number, it may be a sign you can stop working.
You no longer enjoy working
Countless stories have been around about older people who are efficient at their work. Their jobs give them purpose and satisfaction that can't be replaced with a retirement.
But if you're not among those people and your work is not rewarding, or you find yourself drained of energy at the end of the day, then it may be time to submit your resignation and kick start with your retirement living, assuming that you've lined up your finances well.  
Declining Health
If you notice complications with your health and difficulties handling daily tasks, it's a clear sign you must stop working before it is too late. Overlooking your health can cause frequent accidents, especially fall risks, which often become far more serious medical emergencies.
The U.S. Centers for Disease Control and Prevention (CDC) revealed the shocking statistics related to falls in older adults:
Nearly 25 percent of Americans 65 and older experience a fall each year. An older adult gets an emergency treatment for fall every 12 seconds.
Moreover, if an incident happens and you take a significant recovery time, it means you should consider other living arrangements.
Unstable Emotional State
Living alone is often taxing among older adults. Lose of spouse, health issues, and feeling of anxiety and depression are true concerns associated with senior people. If it sounds familiar, you might consider moving to a retirement home.
In retirement home, you find individuals in similar situations, allowing you new friendships and gain empathy. You get more opportunity to socialize and have fun in your life.
Difficulty with home maintenance
As we grow older, it becomes difficult to maintain a clean home. If you or your parent is struggling with daily maintenance tasks such as cleaning, repairs, cooking, driving, and more than they used to handle efficiently before, it means you should consider retirement living.
In today's retirement communities, you can choose from a variety of living options, such as independent living apartments, skilled nursing facilities, assisted living and a few more. Many communities offer services such as repair, landscaping, transportation, etc. enabling retirees to live independently without worrying about home maintenance.
Escalating self-care needs
At some point in time, going to the grocery store, buying a cart full of food and uploading it at kitchen cabinets becomes difficult or sometimes, impossible for older adults due to frailty. It results in a poorly maintained diet.
Moreover, as we age, maintaining personal hygiene becomes increasingly more difficult. Aging people need assistance with bathing and maintaining their bodily cleanliness to avoid body odor and associated health issues.
Fortunately, retirement living homes provide assistance with everything from maintaining self-hygiene to taking care of diet, providing an ideal set up for older adults.  
If you recognize yourself or your parents in any of these signs, you should consider a move to a retirement home.
How to talk about retirement living with ageing parents?
You love your parents and want to give them proper care. But you are over-occupied with your jobs and kids and lack enough time to take care of your aging parents. So, you want your parents to stop working and move to a retirement home where all their needs will be taken care of properly and seriously.
But the problem is your parent is reluctant to leave you and their home where they have spent many precious years of their life. When this happens, try the following ways to convince them:
Never impose your decision on them. Instead, know their feelings about it and gently explain to them how they'd benefit by choosing a retirement living. Share that retirement community will let them live a maintenance-free, healthy and hygienic lifestyle. Share that they will enjoy making new friends, outing throughout the city and pursuing their hobbies again.
Also, you can make them happy by letting hem know that you would keep visiting, loving and caring for them.
Visit retirement communities with them. If they are open to the idea, you can tour a few retirement homes with them so that they can see what retirement living is like. Looking at individuals of their age happy at these communities may help change their mind.
Talk about someone your parent knows has moved. Ask around to consider someone your parent knows who have recently moved to a retirement home. This can make them feel more comfortable with the idea.
We recommend you to be patient and avoid forcing them into a retirement living. If they enjoy their work, is it suggested to let them be happy and you can play your role as best as possible. Try to spend as much time with your parents as possible and let them participate in social events.