Why Smaller Assisted Living Homes Can Be Good for Seniors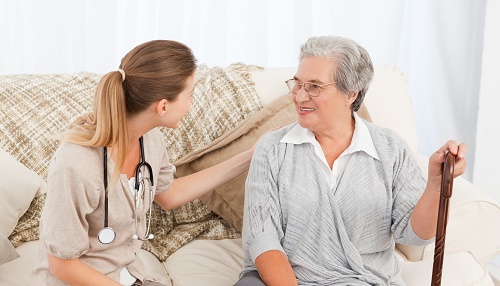 When it comes to choosing an assisted living home, size does not matter. Yes, larger facilities do offer a lot of advantages over smaller ones, but smaller assisted living homes come with certain benefits that seniors might not find in much bigger senior homes. Let's see a few of the perks for seniors who choose to live in smaller facilities.
Personalized and Responsive Care
Smaller assisted living facilities makes it easier for the staff to become familiar with the residents and understand their unique needs. It is also much more likely for the staff to notice any problems and, consequently, address these immediately. And because the staff-to-resident ratio is lower, it is more likely for the staff to provide thorough care and quicker assistance to the seniors.
Owners and management of smaller assisted living facilities take pride in providing a caring home for seniors. It is easier to see why by comparing a large, busy hotel with a smaller, boutique-type hotel. Guests enjoy a more personal approach from the staff of a smaller hotel than personnel from a larger one who are required to follow tight schedules and routines to keep everything in order. In a smaller facility, there is a greater chance of having personalized service from the staff.
Access to Communication
With smaller facilities, there is a more personal level of communication, so when someone calls for assistance, they can be assured that someone from a high level position will be able to accommodate their concern. Aside from the accommodating staff, management and even the owners will be easily contacted for any pressing issue.
Intimate and Relaxed Environment
You can say that living in a smaller assisted living facility offers an environment that mostly resembles a home. Such a senior facility might even be located in a house, which makes it conducive for residents to establish close bonds among themselves and also with the staff. Also, living inside a smaller facility makes it easier for seniors to adapt to their new home. It also makes it less difficult for them to navigate from one area to another, especially for seniors with Alzheimer's or dementia.
While there are a lot of advantages in living in larger, more modern assisted living facilities, it is also noteworthy to realize the many wonderful things that can be enjoyed in smaller senior homes. When looking for an assisted living home for you or your senior, you may want to consider both types of facilities and gauge which one would best suit your particular needs and preferences.