Sunrise at Countryside
45800 Jona Drive

,

Sterling

,

VA

20165

,

United States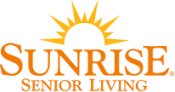 Get a callback
Print
Services, recreational activities and equipment
Recreational activities
Activities and outings

Art centre

Bingo

Fitness room

Walking club
Personnel at your service
Services at the retirement home
Housekeeping

Laundry service

Shuttle service (shopping malls, groceries, etc.)
Location units
Meals (3 meals and snacks per day)
List of services and attractions nearby
Food
Sortrel Thai Restaurant & Bar -

0.36 km
Health
Northern Virginia Family Services -

0.21 km

Coleman Primary Care -

0.22 km

Sunrise Medical Laboratories -

0.22 km

Family Allergy & Asthma Associates -

0.31 km

Comprehensive Mental Health Services -

0.31 km

Chiropractic Health & Wellness Center -

0.34 km

Radiology Imaging Associates -

0.35 km

Nova Medical & Urgent Care Center -

0.95 km

Potomac Family Practice -

1.08 km

Loudoun Physicians For Women -

1.27 km

Inova Health Systems -

1.47 km

National Association of Urban Hospital -

1.74 km

Capitol Allergy & Asthma Center -

2.5 km

Virginia Clinic of Internal Medicine -

6.65 km

Womens HealthCare Associates -

6.65 km
Financial
Bank of America Mortgage -

0.21 km

Capital One Bank -

1.06 km

Virginia Heritage Bank -

1.47 km
Recreation and culture
Hadley's Park Playground -

0.41 km

Countryside Park -

0.41 km
Restaurants
Sortrel Thai Restaurant & Bar -

0.14 km

El Estribo Restaurant -

0.36 km

Otani Japanese Steak House -

0.37 km

Cheng's Oriental Restaurant -

0.44 km

Aoba Japanese Restaurant -

0.44 km

Potomac Pizza & Pasta -

0.45 km

Valentino's Pizzeria -

0.52 km

Balti Indian Restaurant -

0.7 km

Chipotle Mexican Grill -

0.85 km
Spiritual
Calvary Temple Church -

0.64 km

Riverside Presbyterian Church -

1.25 km

Galilee United Methodist Church -

1.33 km

Grace and Favor House -

1.83 km

Faith Harvest Chapel -

2.13 km

First Baptist Church -

2.15 km

Sterling Presbyterian Church -

2.17 km
Services
La Bona Nail Care And spa -

0.14 km

Dee Dee Hair & Nail Salon -

0.63 km

Cascade Nails & Spa -

0.67 km

Oasis Aveda Spa & Salon -

0.97 km

Four Seasons Salon & Day Spa -

0.99 km

Hair Cosmopolitan -

0.99 km

Arthritis & Sports Wellness Center -

1.01 km

Potomac Falls Professional Center -

1.19 km

American Laser Skincare -

1.33 km

Serenity & Style Hair Studio -

1.7 km

Hair Harmony Unisex Bty Salon -

2.4 km
Transport
Lakeside Office Condos -

0.87 km

Dulles Town Center -

1.04 km

Southbank Street -

1.6 km

Dulles Crossing Plaza -

1.77 km

Price Cascades Plaza -

1.98 km

Palisades Parkway East -

2.31 km

University Heights Apartments -

2.51 km

Tillman Terrace -

4.25 km
The Dishwasher is responsible for performing various kitchen cleaning and storage activities such as but not limited to dish washing, pot ...
As the Executive Director, you will be responsible for providing overall leadership, management and success of a premier senior living community. ...
Contact this community
If you are looking for information, pricing, or to schedule a tour, please fill in the form below.