Independent Living: Everything You Need To Know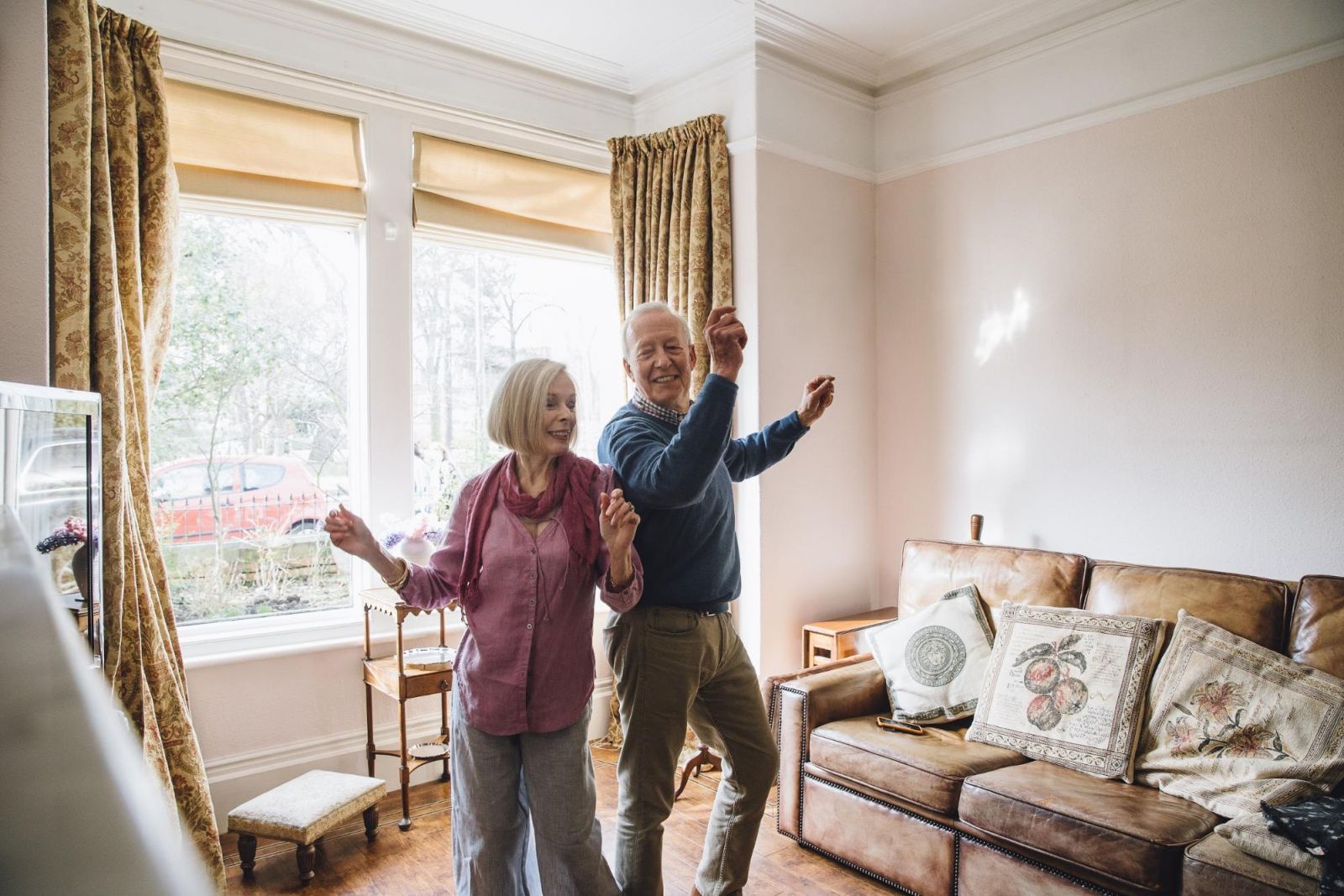 Senior independent living preserves your freedom while letting you enjoy in a community of like-minded people. Instead of worrying about cleaning the house and shoveling snow, cutting the grass, you can focus on enjoying your retirement. You can travel freely, knowing that your home is safe in your absence. Depending on the community, you may get food delivered at your home, have your meals in the community's dining room, and even sometimes, you can cook your own food.
By planning ahead, you can find an independent living community that makes your life easier. The best facility prolongs your independence and enables you to enjoy your retirement among like-minded people happily and healthily.
It is recommended to proactively checking whether the type of care, the cost, services offered, infrastructure, etc. suit your senior's needs and budget.
Here is your all-in-one guide and everything you need to know for ensuring the successful senior independent living to you or your aging parents or grandparents.
What is Independent Living?
Independent living is any housing arrangement designed exclusively for seniors, generally those aged 55 and over.[1] It is for seniors who are able to live on their own in a house or apartment but want to live within a community where they can socialize and connect with peers.
Independent living facilities vary widely, from apartment-style living to freestanding homes. These communities usually have a great location and are designed to allow easier navigation.
While the residents live independently, most communities provide amenities and services such as housekeeping, dining, social activities, transportation, security, or medical care if they require it later on.
Often, senior independent living facilities have recreational centers or clubhouses to give older adults the opportunity to participate in recreational activities and connect with peers. Many communities also offer a swimming pool, tennis court, fitness center, or even spas and beauty salon on site.
Difference between Assisted Living and Independent Living
Assisted living is for seniors who have difficulty with daily tasks at home. These individuals receive an independent lifestyle, along with regular support for all daily activities, from bathing to medication. Assisted living communities provide seniors with housekeeping, maintenance, laundry, transportation, and utility services as well. Residents can take advantage of events, recreational activities, trips, and other social activities.
On the other hand, senior independent living is for individuals who can live at their own but still have access to assistance whenever they need. Independent living facilities provide residents with convenient access to dining, housekeeping, transportation, medical care, and more, only on demand. Cost of additional services is often not included in the monthly rental.
Demographics in the US and Canada
Nearly 47 million seniors age 65 and older live in the USA. According to the Population Reference Bureau, approximately 95 million Americans will be 65+ by 2060.[2] This suggests that the senior population in America will double over 40 years.
In Canada, as of 2016, there are now nearly 5.9 million seniors, compared to 5.8 million people 14 and under.[3] There is a major increase in the population of seniors 65 or older. The increase in the number of oldest Canadians is even bigger - up 19.4 percent for those age 85 and up 41.3 percent for those over 100.[4]
The increasing senior population suggests that demand for independent living will also increase over time.
Independent living communities are usually created for seniors above 55 or 62 years who can handle daily tasks by themselves.
Independent Living Care Types
Independent living facilities provide residents with access to dining, entertainment, companionship, medical care, and more. The independent living offers older adults a safe living environment, with minimal assistance. Hospitality services, such as meal preparation, housekeeping, meals, and laundry may or may not be included in the monthly rental. These services are typical available and can be facilitated as required.
In independent living communities, people can live in a condo, single-family homes, an apartment, or even a mobile home. Residents can rent or buy the facility. While renters pay a fee that covers outside maintenance, homeowners pay for this service separately.
Regardless of rent or a mortgage, fees may include community organizations or clubhouse dues. Here are different types of independent living arrangements:
Senior Apartments: This is the most common type of independent senior living facility. It offers services, including recreational programs, transportation, and meal service.
Housing Units: It includes senior communities that provide single-family homes, duplexes, mobile homes, cottages, townhouses, or condominiums. Residents can buy or rent a senior housing unit.
Continuing Care: These types of communities provide access to independent living communities, paired with assisted living and skilled nursing services. Residents can choose any level of care as their needs change. Some continuing care communities also provide memory care facilities.
Subsidized Housing: The Department of Housing and Urban Development (HUD) in the USA provides independent living communities for low-income seniors. Subsidized communities adhere to strict criteria and may have long waiting lists.[5]
Naturally Occurring Retirement Community (NORC): This type of community has a large population of senior residents but this is not only for seniors. These evolve naturally as people age-in-place over time or migrate into the same area. They are not created to meet the needs of seniors.[6]
Services Offered in Independent Living Facilities
It is important to note that not all independent living communities are the same. Some communities offer a whole host of amenities and activities, while others offer just housing. Here is the list of services that may be offered at an independent living community:
Comfortable private, or semi-private, rooms
Daily events and activities
Dining services
Basic housekeeping and laundry services
Health and wellness programs
Exterior and interior maintenance
Onsite beauty and barber salon
Social programs and activities
Live-in managers and security
Transportation, including bus or car service
Support services
Besides these basic services, many communities for seniors offer additional services, such as laundry and housekeeping services, social and cultural activities, group meals, etc.
Independent living is like living in your neighborhood among people about your age. Depending on the senior's needs and preferences, you can choose a facility that best one for them.
Live your retirement can provide you with a list of services offered by different facilities. We can also provide a list of nearby attractions and other facilities near the listings like shopping malls, parks, and hospitals.
Ready to Search for an Independent Living Facility?
Independent Living Costs
The average cost of independent living is $3,000 in the USA and 3,500 in Canada. The cost of an independent living home depends on a number of factors, including the type of housing, amenities, and services including. The location of the facility also plays a major role in deciding the cost of an independent living facility.
In the USA, the monthly price range for an independent living generally ranges between $1,500 and $6,000. The annual cost of residence ranges from $12,000 to $42,000. As compared to the cost of skilled nursing homes and assisted living, independent living communities are more affordable.
Use the following tool to figure out independent living cost details by state and region. The tool displays average costs for different types of independent living.
| Type of care | Average Cost in Region |
| --- | --- |
| Skilled Nursing Facilities Private Room Annual Rate: | $91,279.20 |
| Skilled Nursing Facilities Semi-Private Room Annual: | $77,573.45 |
| Assisted Living Facility Monthly Rate (2 bedroom): | $5,699.17 |
| Assisted Living Facility Monthly Rate (1 bedroom): | $5,048.10 |
| Assisted Living Facility Monthly Rate (Studio): | $4,361.03 |
| Registered Nurse Per Visit Rate: | $134.31 |
| Licensed Practical Nurse Per Visit Rate: | $121.60 |
| Home Health Aide Hourly Rate: | $22.63 |
The U.S. states with the most expensive median monthly independent living costs are:
| US States | Average Monthly independent living costs |
| --- | --- |
| Massachusetts | $4,000 |
| Maryland | $4,000 |
| New York | $3,900 |
| New Hampshire | $3,540 |
| Connecticut | $3,500 |
The states with the least expensive median monthly independent living costs are:
| US States | Monthly independent living costs |
| --- | --- |
| South Dakota | $1,395 |
| Minnesota | $1,675 |
| Louisiana | $1,795 |
| Utah | $1,795 |
| Illinois | $1,850 |
| City (Canadian Provinces) | Cost Per Month |
| --- | --- |
| Vancouver, BC | 3 800 $ |
| Calgary, AB | 3 500 $ |
| Guelph, ON | 3 400 $ |
| Whitby, ON | 4 000 $ |
Free Resources for Independent Living
Whether you need help with taxes, insurance, finding the right independent living facility, finding out government benefits, there are many excellent resources that can help you for free.
National Council On Aging: This is a trusted association dedicated to helping people aged 60+. This organization works with nonprofit organizations, governments, and businesses for providing community services and programs. It's a great resource to find out senior programs available to assist with healthy aging and financial security.[7]
AARP: This non-profit, nonpartisan organisation focuses on helping people 50+ to improve the quality of their lives. You will find a lot of helpful information around topics such as healthy senior living, senior discounts, and relevant news.
Programs of All-Inclusive Care for the Elderly (PACE®): This organization provides and coordinates all available care types to people age 55+.[8]
Area Agencies on Aging (AAA): This network consists of more than 620 organizations across America. It helps local seniors age 60+ and provides them with valuable information and assistance. Many of the local AAA programs include transportation, insurance counseling, nutrition and meal program, caregiver support, etc.
Meals on Wheels: Meals on Wheels America supports more than 5,000 community-based programs nation-wide that are dedicated to addressing senior isolation and hunger. This network serves almost every community in the USA. Over two million staff and volunteers deliver nutritious meals and conduct safety checks that enable seniors to live nourished lives with independence and dignity. The program delivers more than 219 million meals to 2.4 million people around the USA.[9]
PACE: This is a non-profit community support service organization dedicated to providing support services to adults with disabilities.
Independent Living Laws and Regulations
In Canada, the Retirement Homes Regulatory Authority (RHRA) administrates the Retirement Homes Act, 2010 act. The act includes licensing and regulating retirement homes, including independent living facilities on behalf of the government. This not-for-profit and self-funded organization is dedicated to the well-being of seniors living in retirement homes.[10]
Choosing an Independent Living Facility
It is recommended to consider the following things before committing to a community:
Location
The first thing to consider is whether you or your loved one wants a community near their longtime home, or find a community farther away in a new city. Many independent living communities give you the option to choose from living in a townhouse, home, or mobile home. The option that suits you the best depends on where you want to live.
Cost and Amenities
Different independent living communities offer different services. For instance, one facility may include all utilities, while another may charge additional for the internet and electricity.
Other services you may look into are housekeeping, laundry, transportation, etc. Also, it is recommended to ask about social, recreational, and outdoor activities. You may also check the community for gyms, clubhouses, yard maintenance, and sound security systems.
It is recommended to check if they cover the costs of waiting list deposit, initial assessment fee, parking, wellness programs, etc.
Housing Choices
Independent living communities may differ greatly in their physical appearance and services offered. Some accommodate all individuals in one building with apartments, while others may utilize a single-family housing style.
Different independent living communities offer different living choices for residents. Some prefer spacious gathering spaces where they can connect with their peers, while others enjoy the privacy of a small home.
Seniors these days are choosing independent living not because it is required, but because they want to. They want a lifestyle that matches their personalities and preferences. That's why many communities provide varieties of floor plan options and various living options designed for different lifestyles.
Health & Wellness Opportunities
Physical workout is a vital part of a healthy senior lifestyle, and the best independent living facilities provide plenty of space as well as opportunities to stay healthy. Many of these communities provide swimming pools, fitness clubs, and group exercise classes to enhance the health of senior residents.
Some communities even have special walking trails, tennis courts, and more for those who enjoy exercising outdoors.
Creative Spaces
Today's seniors find retirement an exciting opportunity to enjoy their hobbies full-time or learn a new skill. Many top independent living communities take care of seniors' interests by providing spaces for artistic recreation, workshops, on-site theatres, and other creative passions to thrive.
People
When you tour different communities, ask about the average age of residents, the percentage of couples, male-to-female ratio. It is important to choose a community for your senior loved one provides an opportunity to foster new, friendly relationships. Living among people with similar lifestyles and age give them the opportunity to engage socially and enjoy more.
Staff For Emergency Support
Most independent living communities have staff available on-call 24X7. Unlike assisted living facilities, the staff may not be medically trained or licensed nurses. They will likely know first response techniques such as CPR and trained to tackle emergency situations.
Plus, the staff is responsible for answering residents' questions and ensuring that all amenities are working in order as intended.
Facilities for Hosting Gatherings
If your family and friends would stay for the night or a few days, it is recommended to choose a community that facilitates so. Most facilities allow houseguests in a detached unit or apartment, but rules often vary from one community to another.
Once you have decided to move your seniors in any independent living facility, here's our checklist for seniors moving into an assisted living home.
Questions to Ask An Independent Living Facility
Here are the most important questions you may ask yourself and your Independent Living Community before making a move:
Personal Needs
In what area do you like to live? Do you prefer a warmer climate, a familiar area, or a whole new environment?
What type of community suits you? Should the community include assisted living and a skilled nursing facility?
Do you prefer a community affiliated with a religious group?
Do you need personal care,housekeeping, meals, or transportation?
Do you want to bring your pet, and if so, does the community allow pets?
How much room do you need?
Financial Considerations
How are you paying for independent living?
What is included in the monthly rent?
Is there an entry or membership fee?
What is their refund policy?
Services
What services are provided on-site?
What meals are provided and when?
What are the transportation options?
What activities are provided?
You are encouraged to ask as many questions as come to your mind to help you make an informed decision.
Independent Living Facilities by State or Province
Independent Living Facilities by Popular Cities
The Most Affordable Cities For Independent Living
| City | Cost |
| --- | --- |
| 1. Wilmington, NC | $3,692 |
| 2. Tucson, AZ | $3,774 |
| 3. Tampa, FL | $3,812 |
| 4. Mesa, AZ | $3,856 |
| 5. Orlando, FL | $4,132 |
| 6. Baltimore, MD | $3,950 |
| 7. Fayetteville,NC | $4,045 |
References: