Senior Rehabilitation Care: Everything You Need To Know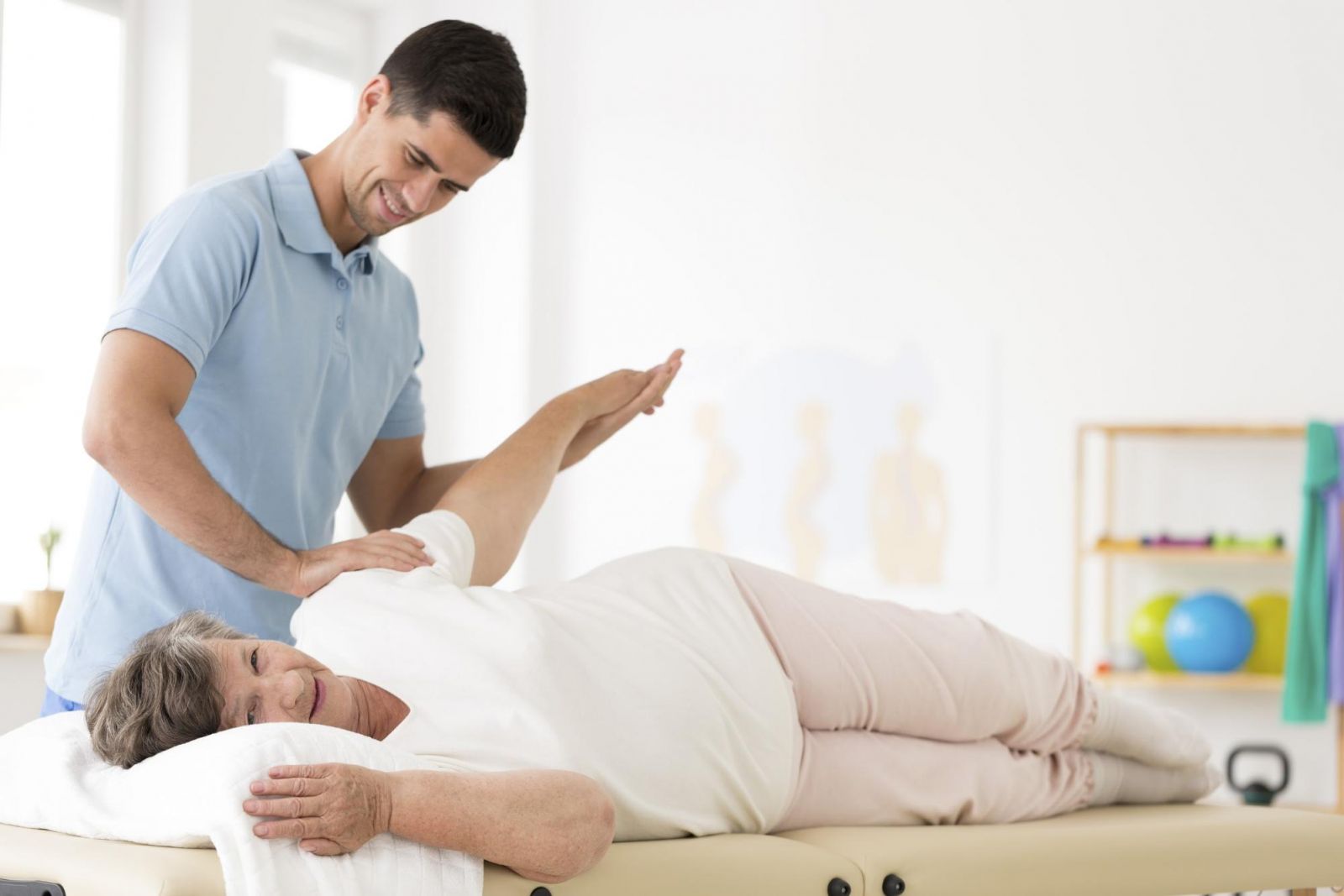 After a serious health event that requires hospitalization, seniors require rehabilitation services, such as speech therapy, nursing care, and physical therapy. This short-term rehabilitation care helps seniors recover fast.
Due to so many options for senior rehabilitation care available, deciding on the right option for your senior loved one can be overwhelming. Finding out the right rehab care facility depends on many factors, such as your family situation, personal preferences, budget, availability in your area, etc.
Read further and learn more about rehabilitation care trends, types of rehab care facilities for seniors, cost in your region, what questions families should ask, and much more.
Let's have a look:
What is Senior Rehabilitation Care?
Also, termed as geriatric rehabilitation, senior rehabilitation care works toward the goal of returning their elderly patient to a pre-injury or pre-illness quality of life.
Rehabilitation of geriatric patients is imperative for their well-being and maintaining their functional independence. For instance, fall prevention can improve the senior's health, while addressing malnutrition can promote healing.
Senior rehabilitation can also play a crucial role in intermediate care, where patients are referred by a hospital or family doctor. It involves hospital-based short-term intensive physical therapy to help the patient recover of musculoskeletal function, such as joint, tendon, or ligament repair and.
It may also involve medicine and rehabilitation care when elderly patients fail to sync with their medication that leads to deterioration of their health and thus, reduces their ability to live independently.
Senior Rehabilitation Care Demographics
Americans older than 65 years make up to 20% of all emergency visits (ED) and 36% account for all hospitalization despite being only 13% of the U.S population.[1] By 2050, the population of seniors aged 65 or older will double and their health care utilization, especially hospitalization and ED visits will grow significantly.[2] The major reason for admission among community-dwelling adults ≥65 years are infections and cardiovascular diseases.[3]
Similarly, Statistics Canada reports that more than 15% of the population in the country was over 65 at the last census. The report also projects that the population of Canadian 65 and older will continue to rise and will account 20.1% of the total population by 2024.[4]
As the population of seniors grows, the need for hospitalization also rises, leading to increasing demand for rehabilitation care.
Difference between a Nursing Home and a rehabilitation care facility
Although both terms are often used interchangeably, rehab facilities and nursing home offer different services at different costs.
Nursing home
Nursing homes provide a permanent residence for older adults who need support with activities of daily life or may require supervision of their movements. Caregivers at nursing homes create a pleasant environment, and residents may choose private or shared rooms at the facilities.
Some of the services provided include helping in and out of bed, bathing, dressing, toileting, etc. Staff may also assist with medication including catheters, oxygen, and administering medications. Older adults may require nursing home care as a result of dementia or memory loss when close supervision is required.
Rehab facility
Rehab facilities provide specialized medical care and rehabilitation services to sick, injured, or disabled patients. Individuals in rehabs are often referred by a hospital for follow up care after hospitalization. Some services offered at rehab facilities include speech therapy and physical rehabilitation.
Some conditions that require care at a rehab facility include surgery, accurate illness, stroke, Parkinson's disease, and general wound care.
The staff at a rehab facility may include licensed practical nurses, vocational and/or registered nurses, physical therapists, audiologists, speech pathologists, and other specialized medical staff as required.
Rehab facilities are dedicated to addressing short term conditions. These facilities are not considered residential facilities. When a patient leaves a rehab facility, they may return home and receive in-home care or seek a nursing home or other permanent residential care options.
Rehabilitation Care Types
When an older person recovers from hospitalization due to an illness or surgery, doctors may suggest they receive rehabilitation care before returning home.
There are two types of senior rehabilitation care: outpatient rehabilitation and inpatient rehabilitation.
Outpatient Senior Rehabilitation

An outpatient senior rehabilitation facility provides seniors with treatment such as speech therapy, occupational therapy, and physical therapy from highly-trained professionals. Patients can return to their own homes after every session.
Seniors have to continue exercising at home to speed up recovery. However, outpatient senior rehabilitation care recipient can have difficulty finding the motivation to complete the therapy at home. That's why outpatient therapy doesn't always produce as good results as inpatient rehabilitation.
Inpatient Senior Rehabilitation

Inpatient rehabilitation care provides intensive and focused care to seniors recovering from a major illness, surgery, or injury who aren't ready to return home. Seniors stay within a rehabilitation center for the long term to maximize their recovery.
Inpatient rehabilitation care facilities provide transportation or assistance with daily activities. These centers are often located in retirement communities giving seniors a supportive environment, often leading to successful long-term recovery.
Services Offered in Rehabilitation Care Facilities
Though every rehab care center offers different services, all have a common primary goal: To help seniors recover from an illness, injury, cardiac event, regain functional abilities or other medical issues.
Here are the most common services offered by rehabilitation care centers:
Physical Therapy – This rehabilitation therapy helps improve movement dysfunction. Therapists help patients to restore their movement, stability and/or functional ability. It also leads to reduced pain via targeted exercise and various other treatment methods.
Occupational Therapy – This therapy focuses on restoring seniors' ability to perform necessary daily activities. This involves improving fine motor skills, restore balance, or increasing functional ability using adaptive equipment.
Speech Therapy – This rehabilitation therapy addresses difficulties with speech, communication and/or swallowing.
Respiratory Therapy – For patients with breathing difficulties, this rehabilitation therapy helps decrease respiratory distress, and when required, helps seniors learn how to use inhalers and supplemental oxygen appropriately.
Cognitive Rehabilitation – Also known as cognitive-behavior rehabilitation, this therapy focuses on improving memory, thinking and reasoning skills.
Vocational Rehabilitation – This therapy prepares individuals to return to work after an injury, illness, or medical event.
Ready to search for a rehabilitation care facility?
Rehabilitation Care Costs
| Type of care | Average Cost in Region |
| --- | --- |
| Skilled Nursing Facilities Private Room Annual Rate: | $91,279.20 |
| Skilled Nursing Facilities Semi-Private Room Annual: | $77,573.45 |
| Assisted Living Facility Monthly Rate (2 bedroom): | $5,699.17 |
| Assisted Living Facility Monthly Rate (1 bedroom): | $5,048.10 |
| Assisted Living Facility Monthly Rate (Studio): | $4,361.03 |
| Registered Nurse Per Visit Rate: | $134.31 |
| Licensed Practical Nurse Per Visit Rate: | $121.60 |
| Home Health Aide Hourly Rate: | $22.63 |
Free Resources For Rehabilitation Care
CDC.gov: This resource shares some guides and information about aging such as heart disease, falls, stroke, and physical activity and exercise to combat health conditions, such as obesity and arthritis pain.
Academy of Geriatric Physical Therapy: You will find multiple and easy-to-read handouts such as osteoporosis, preventing falls, joint replacement, and pre-operative rehabilitation, exercises, knee replacement, etc.
National Council on Aging: You may subscribe to their newsletters to know about healthy aging, falls prevention, exercise programs, and other information including economic security and public policy and action.
American Physical Therapy Association: This licensing body provides good information about aging and physical therapy.
Choosing A Senior Rehabilitation Care Facility
In many cases, post-hospital, short-term rehab is the safest and quickest way to recovery. Many hospitals offer short-term care, but all are not the same. Here are key areas to consider when choosing a rehab care facility for your senior loved one:
Insurance and Accreditation:
You are encouraged to check whether the facility accepts your insurance or Medicare. Knowing the cost upfront may make it easier to plan your stay. It is recommended to ask about their accreditation and certification from relevant authorities. If the facility provides quality care, they will earn the highest ratings and accreditation.
Available Expertise
The short-term rehabilitation center you select should offer the specific services you need. If the senior needs need physical therapy, find out when and where therapy is offered. It is advised to check the therapists for experience in dealing with your specific needs. Checking other special services such as occupational therapy, wound care or respiratory therapy may be beneficial.
Safety
During recovery, even the simplest activities like eating or dressing can be challenging. A quality rehab facility assists with daily activities in a safe environment using devices such as rails in the hallway and walk-in showers.
You are advised to check on the staff availablity at all hours so that your special concerns can be addressed adequately.
Quality of Care
You may check with the staff how they will care for patients. What are their procedures for handling special requests and emergencies? Do they organize events and activities for residents to enjoy? What if patients need additional amenities?
Visit the facility
It is recommended to tour all short-term rehab centers you are considering, before selecting the one. A good facility is always clean, well-maintained and attractive. You may request to see a room, visit the therapy gym, dining as well as social areas.
Questions to ask a Rehabilitation Care Facility
When you visit or call at the rehab center you are considering, it is recommended to get the answer to these important questions:
General Questions
Is the facility accredited?
Are they Medicare/Medicaid certified?
Can the facility accommodate your specific medical needs?
What services do they offer, and which services are included in the basic rate?
What is your basic rate?
Do they conduct patient/family satisfaction surveys? If so, can you see the results of recent surveys?
Is there a dietitian on staff to ensure healthy meals?
What are their visitation policies?
For short term rehabilitation/recovery needs:
Does the rehabilitation facility offer intensive rehabilitative treatment?
Are therapies provided by a skilled physician-led multidisciplinary team?
What rehabilitation equipment are available to patients?
How long is the average rehabilitative stay?
For long-term rehabilitation/recovery needs:
Does the facility has an activities director?
What type of activities they provide?
Does the facility include residents in activities planning?
Do they provide outdoor activities?
Can residents bring their personal items from home?
Do they provide safe care for Alzheimer/Dementia patients?
What are their procedures to protect resident privacy/dignity?
Rehabilitation Care Facilities by State or Province
Rehabilitation Care Facilities by Popular Cities
The Most Affordable Cities For Rehabilitation Care
| Rank | City | State | Cost |
| --- | --- | --- | --- |
| 1 | Wilmington | NC | $3,692 |
| 2 | Tucson | AZ | $3,774 |
| 3 | Tampa | FL | $3,812 |
| 4 | Mesa | AZ | $3,856 |
| 5 | Orlando | FL | $4,132 |
| 6 | Baltimore | MD | $3,950 |
| 7 | Fayetteville | NC | $4,045 |
References: