Sunrise of Fair Oaks VA
3750 Joseph Siewick Drive

,

Fairfax

,

VA

22033

,

United States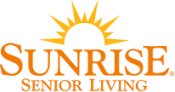 Get a callback
Print
Services, recreational activities and equipment
Recreational activities
Bingo

Bridge

Fitness room

Home theatre

Yoga room
Personnel at your service
Services at the retirement home
Housekeeping

Laundry service

Shuttle service (shopping malls, groceries, etc.)
Location units
Meals (3 meals and snacks per day)
List of services and attractions nearby
Food
The Similans Thai Eatery -

1.25 km

Fifty West Cafeteria -

1.64 km

Logan's Roadhouse -

2.42 km
Health
Virginia Pediatric & Adolescent Center -

0.13 km

Fair Oaks Skin Care Center -

0.13 km

Pediatric Specialists of Virginia -

0.13 km

Virginia Cancer Specialists -

0.22 km

Inova Fair Oaks Hospital Emergency Center -

0.22 km

Virginia Surgery Associates -

0.23 km

Inova Fair Oaks Hospital -

0.26 km

Fair Oaks Walk In Medical Center -

2.63 km

Gastroenterology Associates -

4.42 km

Chantilly Family Medicine -

4.72 km

Optimal Health Dimensions -

4.89 km

Natural Horizons Wellness Centers -

5 km

Tepeyac Family Center -

5.85 km

Cancer Professionals Of Greater Washington -

5.95 km

Union Mill Medical Center -

6.02 km

Fairfax Family Medicine Center -

6.7 km

Centreville Urgent Care -

6.88 km

Capital Women's Care -

6.93 km
Financial
Giant Food Pharmacy -

1.25 km

Virginia Commerce Bank -

4.46 km
Recreation and culture
Thibiant Beverly Hills- Fairfax -

1.35 km

Nautibody Fitness Center -

1.41 km

Fair Ridge Park Tennis court -

1.73 km

Difficult Run Stream Valley Park -

1.98 km

Ox Hill Battlefield Park -

2.25 km
Restaurants
Stone Hot Pizza -

1.35 km

Cafe Rio Mexican Grill -

1.36 km

Baja Fresh Mexican Grill -

2.17 km

Five Guys Burgers and Fries -

2.2 km
Public services
Inova Comprehensive Cancer and Research Institute -

0.35 km

Navy Elementary School -

0.77 km

King of Kings Lutheran Preschool -

0.88 km

Winwood Children's Center, Fairfax -

1.67 km

Fairfax County Government: Fair Oaks Fire Station -

1.68 km
Spiritual
Fairfax Church of Christ -

0.43 km

Thompson Family Graveyard -

0.84 km

King of Kings Lutheran Church -

0.87 km

Pender United Methodist Church -

1.02 km

Christ Presbyterian Church -

1.22 km

Christ Presbyterian Preschool -

1.23 km

Light Global Mission Church -

1.27 km

Cornerstone International Church -

1.56 km

Fairfax Assembly of God Church -

2.54 km

Vale United Methodist Church -

3.15 km

Community of Faith United Methodist Church -

3.33 km
Services
Fancy Nails & Spa -

1.23 km

Alexandre de Paris Beauty Spa Centre -

2.39 km

Serenity Salon & Spa -

2.62 km

Instyle Nails Spa -

2.87 km

Zoe Salon and Spa -

2.98 km

Medalase Aesthetic Centers -

3.58 km
Transport
The Fair Oaks Hospital Heliport -

0.38 km

Fairfax County Connector Bus Stop -

2.95 km

Fairfax County Police Heliport -

3.4 km
Responsible for performing general housekeeping duties in resident suites, public areas and support areas as assigned while meeting or exceeding Sunrise's ...
In this key role you will be responsible for providing the highest degree of quality care and services by administering medication ...
Contact this community
If you are looking for information, pricing, or to schedule a tour, please fill in the form below.