Sunrise of Frisco
2680 Legacy Drive

,

Frisco

,

TX

75034

,

United States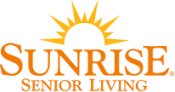 Get a callback
Print
Services, recreational activities and equipment
Recreational activities
Activities and outings

Bingo

Bridge

Fitness room

Home theatre

Walking club
Personnel at your service
Services at the retirement home
Housekeeping

Laundry service
Interiors shops
Beauty salon

Café-bistro

Restaurant
Location units
Meals (3 meals and snacks per day)
List of services and attractions nearby
Food
Vineyard Wine Cellars Inc -

0.36 km

Sugar Foods Corporation -

1.19 km

Kenny's Burger Joint -

1.36 km

Tailgaters Sports Bar and Grill -

2.13 km

Campisi's Restaurant -

2.29 km

The Rover Grill -

2.56 km
Health
Venn Chiropractic and Wellness Center -

0.09 km

North Texas Perinatal Associates -

0.1 km

Legacy Oral and Maxillofacial Surgery -

0.12 km

Texas Health Management Llc -

0.12 km

Kessler Rehabilitation Hospital -

0.18 km

Baylor Institute for Rehabilitation - Frisco Hub -

0.18 km

Frisco Womens Health -

0.45 km

Orthopedic Associates of Dallas -

0.45 km

Women Specialists Of Plano -

0.45 km

Fertility Specialists of Texas -

0.45 km

Baylor Medical Center at Frisco -

0.53 km

Frisco Ambulatory Surgery Center -

0.65 km

Elkin Medical Systems -

1.11 km

Shape Medical Spa -

1.23 km

Maxim Management Group -

1.23 km

Senior Health At Starwood -

1.57 km

Clear Beauty Skin Care & Acne Clinic -

2.35 km

Frisco Urgent Care & Clinic -

2.44 km

Renaissance Plastic Surgery Spa -

2.62 km

Le Beau Visage Medical Spa -

3.22 km

Internal Medicine & Urgent Care Clinic of Frisco -

3.43 km

First Choice Emergency Room -

3.99 km

CareNow Urgent Care -

4.25 km

MyChildren's Pediatric Practice Plano -

4.35 km

Children's Health Children's Medical Center -

4.46 km

Preston Creek Oral & Maxillofacial Surgery -

4.53 km

Brobst Facial Plastic Surgery -

4.54 km

Village Health Partners at Legacy Medical Village -

5.06 km

PrimaCare Medical Center -

5.26 km

LifeCare Hospitals of Plano -

5.84 km

Frisco Allergy & Asthma Center -

6.23 km

Omni Medical Center -

6.25 km
Financial
Independent Bank of Texas -

1.22 km

Wells Fargo Bank -

1.79 km

Texas Capital Bank -

2.42 km

Bank of America Home Loans -

2.69 km
Recreation and culture
Skin and Nail Esthetics by Monica -

0.96 km

Code Red Mobile Laser Tag -

1.44 km

Bill Allen Memorial Park -

1.58 km

Mattison Avenue Salon & Spa -

2.12 km

Delash Epiphany -

2.17 km

The Skin Lounge -

2.17 km

East West Massage Studio -

2.21 km

Frisco Central Park -

2.23 km

Colony City Aquatic Park -

2.44 km

Alpha Fitness Center -

2.52 km

Spa Habitat Legacy -

3.01 km

Bella Body Wraps -

3.17 km
Restaurants
Palio's Pizza Cafe -

0.74 km

Trattoria al Giardino -

1.46 km

Joe's Pizza Pasta & Subs -

1.56 km

Edoko Sushi & Robata -

1.58 km

Brooklyn's Pizzeria -

1.67 km

Hilton Garden Inn Frisco -

1.99 km

The Original Pancake House -

2.34 km
Public services
Frisco Fire Station -

0.55 km

Legacy Dance Center -

1.33 km

Amberton University -

2.6 km
Spiritual
Northstar Church -

1.47 km

Wave Church Frisco -

2.19 km
Services
Zen Nail & Beauty Bar -

1.36 km

Signature Nail Salon -

1.52 km

Upscale Salon Stylist -

1.53 km

Sona MedSpa - Frisco -

1.55 km

Great Clips Legacy Center -

1.57 km

Sassy Nails & Spa -

1.79 km

Style America Hair Care -

1.79 km

Strandz Hair Studio -

2.56 km

Absolutely Fabulous Spa -

2.69 km

Oscar Nail Salon -

2.83 km

Avalon Salon The Shops at Legacy -

2.94 km

Von Anthony Salon -

2.95 km

Dermatology & Skin Surgery Institute of North Texas -

2.99 km
Store
Simply Blessed Flowers and Gifts -

0.55 km

Total Med Solutions -

5.34 km
As a Sunrise cook, you will be responsible for the preparation and serving of meals, sanitation of food service areas, accurate ...
The Maintenance Coordinator is responsible for the day-to-day operations of Facilities Management functions in the community and around the community grounds. ...
Contact this community
If you are looking for information, pricing, or to schedule a tour, please fill in the form below.