St. Anthony Health Center
3700 Foss Road

,

Saint Anthony

,

MN

55421

,

United States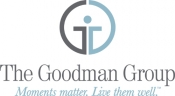 Get a callback
Print
Services, recreational activities and equipment
Meals
Dining room with service

Snacks
Recreational activities
Activities and outings

Fitness room
Health Care Services
Bathing assistance

Dressing assistance

Medication management

Occupational therapy
Services at the retirement home
Cable TV

Housekeeping

Laundry service

Shuttle service (shopping malls, groceries, etc.)

Transportation
List of services and attractions nearby
Food
Freedom Valu Center -

0.64 km

Sarpino's Roseville -

1.39 km

New Hong Kong Wok -

1.4 km
Health
HealthWise Family Chiropractic -

0.51 km

Walgreens Pharmacy -

0.61 km

Midwest Dental St. Anthony -

0.62 km

Silver Lake Dental Imaging -

0.64 km

Clarus Dermatology -

0.83 km

Cub Foods Pharmacy -

0.88 km

North Memorial Clinic -

0.89 km

Minnesota Vascular Surgery Center -

1.41 km

St. Paul Radiology – Roseville -

1.94 km

St. Anthony Village Clinic -

2.25 km

Greener Farmacy -

3.06 km

North Memorial Urgent Care -

3.08 km

Now Care Medical Center Inc -

3.19 km

Pet Central Animal Hospital -

3.55 km

Minnesota Medical Business -

3.92 km

Multicultural Health Services -

3.94 km

HealthPartners Arden Hills Urgent Care -

5.42 km

Journey Medical Services, Inc. -

6.15 km

Therapy For Children Adults -

6.21 km

North Memorial Clinic -

6.43 km

Fairview Health Services -

6.58 km

hospital clinic -

6.94 km

Fairview Clinics -

7.04 km

Medical Dental Center -

7.2 km
Financial
Wells Fargo Bank -

0.78 km

Great Southern Bank -

3.54 km

Premier Bank Roseville -

3.83 km
Recreation and culture
Silver Oaks Park -

0.87 km

Water Tower Park -

0.98 km

Lakeside Homes, Inc. -

1.01 km

Silverwood Park -

1.57 km

Silver Lake Beach Park -

1.72 km

Fighting Chance Boxing Club -

2.13 km

Fitness Crossroad -

2.41 km

Villager Hair Salon -

2.51 km

Lowry Grove RV Park -

2.58 km

Hylander Center -

3.15 km

Evergreen Entertainment -

3.43 km

Hilltop Mobile Home Community -

3.5 km

Golden Gloves Firehouse Gym -

3.61 km

Sunnyside Mobile Home Park Inc -

3.66 km

Knotworks Massage Therapy -

3.66 km

Life Time Fitness -

3.7 km
Restaurants
Chipotle Mexican Grill -

0.7 km

Barley John's Brew Pub -

1.05 km

Big Louie's Bar And Grill -

1.1 km

Catalina's Restaurant -

1.29 km

Original Mediterranean Grill -

1.82 km
Public services
Wilshire Park Elementary School -

0.26 km

St Anthony Fire Department -

0.7 km

St.Anthony Village High School -

0.89 km

St. Anthony Middle School -

0.89 km

St Anthony Police Department -

0.9 km

Waite Park Elementary School -

1.91 km

Center For Efficient School Oper -

2 km

Silver Lake School -

2.07 km

Stillwater Area Schools -

2.21 km

University of Mn Physicians Surgery -

7.09 km
Spiritual
St Peter's Lutheran Church -

0.18 km

Grove Community Church -

0.23 km

Elmwood Evangelical Free Church -

0.23 km

Nativity Lutheran Church -

1 km

Faith United Methodist Church -

1.28 km

Church of All Nations -

1.82 km

Kingdom Hall of Jehovah's Witnesses -

1.82 km

Heaven Evangelical Church of Minnesota -

1.82 km

New Apostolic Church -

1.93 km

Gloria Dei Lutheran Church -

2.02 km

First Lutheran Church -

2.07 km

Church of St. Charles Borromeo -

2.28 km

Waite Park Wesleyan Church -

2.31 km

Salem Covenant Church -

2.31 km

Mount Carmel Lutheran Church -

2.34 km

Substance Church -

2.43 km

Christian Science Practice -

2.44 km

Trinity Lutheran Church -

2.45 km

Korean First Baptist Church -

2.68 km

Northeast Gospel Chapel -

2.73 km

Community United Methodist Church -

2.73 km
Services
Northland Auto Repair -

0.44 km

Great Clips Silver Lake Village -

0.72 km

Ficocello's Hair Salon -

0.73 km

Ultra Wash Coin Laundry -

0.94 km

New Brighton Convenience -

1.57 km

Quiet Waters Salon -

2.19 km

Premier Grain Cleaner Co -

2.44 km

Find Time Errands & Concierge -

2.64 km

Maggy's On Johnson Barber Shop -

2.73 km

Mc Cready's Hair Design -

2.74 km
Store
Shell Gas Station -

0.85 km

Selling Desserts -

1.93 km

Rosackers Flowers -

1.97 km
The primary purpose of this position is to perform the daily activities of the Housekeeping Department in accordance with current federal, ...
The primary purpose of the Administrator in Training position is to develop the knowledge, skills and ability to successfully become an ...
Contact this community
If you are looking for information, pricing, or to schedule a tour, please fill in the form below.