Hardy Terrace
612 Mount Pleasant Road

,

Brantford

,

ON

N3T 5L5

,

Canada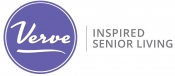 Get a callback
Print
Services, recreational activities and equipment
Recreational activities
Art centre

Bingo

Craft room

Library
Health Care Services
Occupational therapy

Palliative care (under certain medical conditions)
Services at the retirement home
Shuttle service (shopping malls, groceries, etc.)
Location units
Recreational and cultural activities
List of services and attractions nearby
Food
The Office Bean -

4.89 km

Maple Grove Express -

6.25 km

Williams Coffee Pub Head Office -

6.33 km
Health
Brucefield Manor Retirement Lodge -

0.11 km

Family Dentistry -

5.15 km

Shellard Lane Dental -

5.15 km

Sobeys Pharmacy -

5.25 km

Brantford West Medical Centre -

5.61 km

Colborne Pharmacy -

5.62 km

Scott Physiotherapy Clinic -

6.29 km

Essex Guardian Prescription -

6.3 km

Forever Changing Healthcare -

6.34 km

FreshCo Pharmacy -

6.53 km

Family Counselling Centre Of Brant -

6.68 km

Essential Physiotherapy -

6.84 km

Avenue Medical Center -

7.16 km
Financial
Homestead Land Holdings -

5.42 km

BMO Bank of Montreal -

6.98 km
Recreation and culture
Mount Pleasant Park -

1.02 km

Mount Pleasant Nature Park -

1.92 km

Georgia's Health & Beauty Spa -

4.61 km

Natural Path Fitness and Nutrition -

5.77 km

Brantford Blackeye Boxing Club -

6.68 km

Aboriginal Health Centre -

6.78 km

Brant Community Healthcare -

6.86 km
Restaurants
Devlin's Country Bistro & Catering -

1.19 km

Mt Pleasant Pools -

1.65 km

La Collinas Pizzeria -

4.01 km

Twin Lakes Clinical Services -

4.94 km

Kingswood Restaurants -

6.13 km

Williams Fresh Cafe Inc -

6.33 km
Public services
Grand Erie District School Board -

0.67 km

Walter Gretzky Elementary School -

2.68 km

Saint Basil Catholic Elementary School -

2.72 km

Assumption College School -

3.92 km

Ryerson Heights Elementary School -

4.1 km

St. Gabriel Catholic Elementary School -

4.2 km
Spiritual
Mount Pleasant United Church -

0.73 km

All Saints Anglican Church -

0.98 km

Mount Pleasant Cemetery -

1.18 km

Mount Pleasant Presbyterian Church -

1.58 km

Farringdon Independent Church -

4.17 km

Burtch Baptist Church -

4.58 km

Jehovah's Witnesses -

4.73 km

New Life Pentecostal Assembly -

5.47 km

St. John's Anglican Church -

5.67 km

Balfour Street United Church -

5.76 km

Generations Church -

5.76 km

Parkview Event Centre -

5.93 km

Pleasant Valley Church -

5.93 km

Betany Baptist Church -

6.05 km

Ambassador Baptist Church -

6.3 km

Immanuel Baptist Church -

6.44 km
Services
Touch of Beauty Village Spa -

0.11 km

Tabitha Lehigh Hair Studio -

0.2 km

Hair Shoppe The -

0.21 km

Impakt Studio Hair Design & Esthetics -

1.24 km

Serenity Hair & Bath Boutique -

3.56 km

KML Studio Family Hair Care -

4.02 km

Goldilocks Hair Studio -

4.29 km

Natural Health and Wellness -

4.59 km

First Choice Haircutters -

5.15 km

Twilight Tanning Salon -

5.15 km

Mediterranean Touch Nail Boutique -

6.22 km

Galuppi Hair Design -

7.12 km

Orange Swan Nails, Hair Salon and Spa -

7.21 km
Transport
Brantford Municipal Airport -

5.29 km
Store
Pharmasave Shellard Lane Pharmacy -

4.02 km

Cowell Home Respiratory -

5.89 km

Ashley Brown Permanent Cosmetics -

6.22 km

Maple Grove Gas Bar -

6.25 km
ACCOUNTABILITY OBJECTIVE Under the direction of the environmental services manager is responsible for performing housekeeping tasks in an efficient manner, with due ...
Come join us and help make a difference in the lives of older adults! As employees at a Verve Senior Living ...
Contact this community
If you are looking for information, pricing, or to schedule a tour, please fill in the form below.